I came across this interesting piece of data the other night …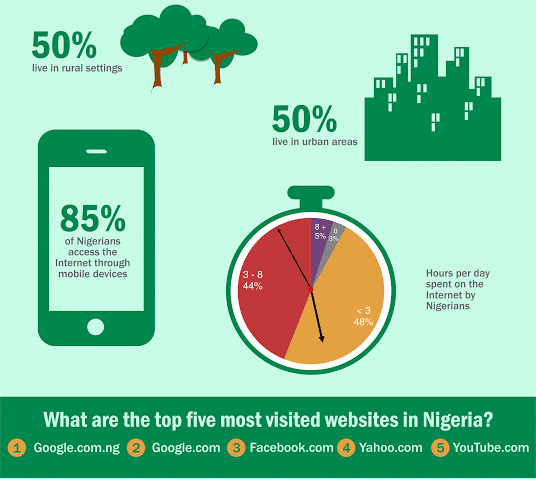 Fascinating isn't it?
That over 80% of Nigerians access the internet primarily on a mobile device. And it's not just that research alone.
Facebook has data supporting this …
Facebook said it has 7.2 million daily users from Nigeria with 97% of them accessing the platform via mobile. — qz Africa.
… and so does Jumia …
Overall, 67% of all visits were made on a mobile device (mobile browser + app), 76% for Nigeria. — Techloy.
Even here at techviews, out of over 1.4 million page views logged over the last few months, 1 million+ were from a mobile device …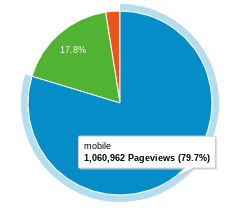 … and this is not even the craziest part.
What's more jaw-dropping is the fact that almost 70% of mobile internet users access the internet using one browser – Opera.
Stats Counter has the numbers to prove this …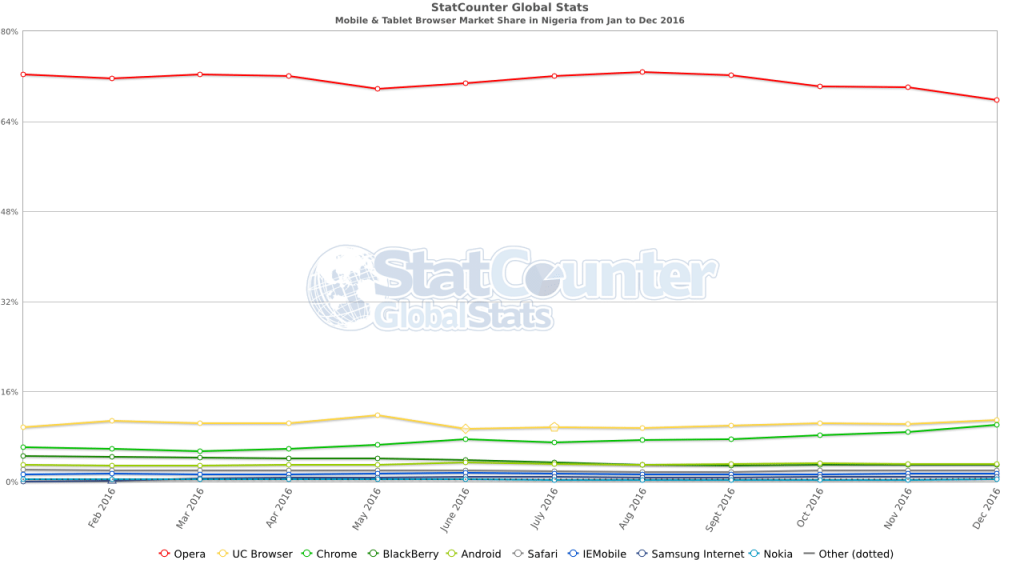 … and so does techviews …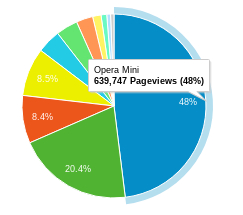 So, you might be thinking:
Okay, cool, most Nigerians use Opera mini to browse, what's the big deal?
Hey, it's no big deal at all … unless you have intentions of advertising your products online.
But do you know what's most annoying about Opera mini?
It does not process Javascript – at least, not the JS we need. And to crown it all up, new versions of Opera (in fact, most modern browsers) ship with ad blockers enabled by default.
Yep, AD-BLOCKER.
Starting to see why this might be bad business for you if you are looking to advertise your business online in Nigeria?
So, we've established the fact that your next customer is probably strolling around the internet on his (or her) mobile phone.
We've also brought to light that you could end up paying for ads which these customers might not even have a chance to look at (because, ad-blocker). So, what's the way forward?
Here's a win:
Advertising on techviews, there's no such thing as your ad being blocked. All direct ads on the blog would be served as normal images and trust me, not a single browser in existence would even dare to block a "simple image".
What this means for your business is:
Every single one of the 5,000 people who visit this site every day will see your product. And that's not even the best part.
The sweet part is: almost 70% of this visitors are entirely new visits – entirely new!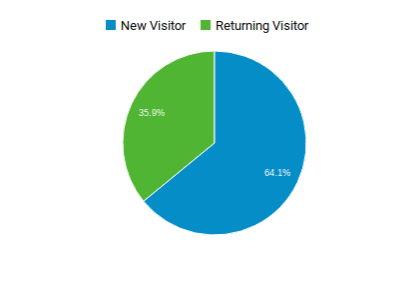 This ultimately implies that every single day, over 3,500 fresh set of eyes would get a chance to be interested in your offering.
Wanna know what's even more head turning about these visitors?
They stick to the content like super glue!
Here:

That's almost 15 minutes on average for every visitor.
You want in on these folks, don't you?
Well, you can have a chance at them. Here's how:
How to Advertise on Techviews NG
At the core of this site's existence is the notion of simplicity and this same simplicity finds its way into advert placements on techviews.
Currently, there are just two ways to advertise your offerings on techviews – just two.
They are:
– A rectangular (or square) banner unit, and
– Sponsored content.
A little elaboration on these…
The Rectangular Unit.
This ad unit is conveniently placed directly after the second paragraph of each article on the blog. It is the closest ad space to the article's headline and it sits conveniently "above the fold" on most mobile devices. Here: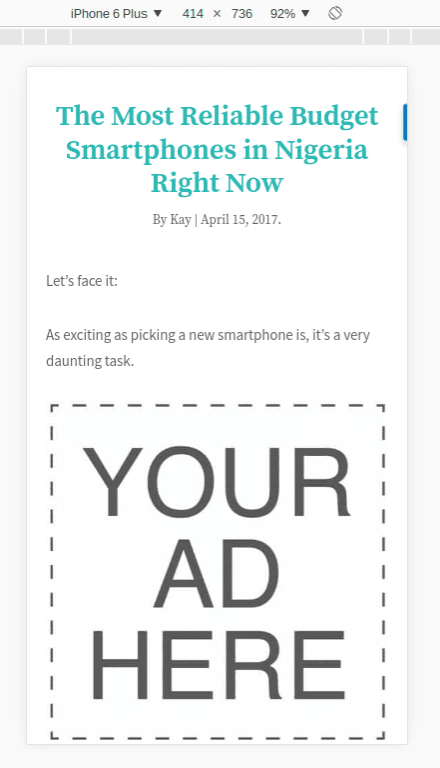 Your product being here means it gets the attention of 100% of the eyes which land on techviews every day.
So, how much would it cost?
Peanuts!
You pay only 49 kobo per pair of eyes. Yep, just ₦0.49.
How pricing works is pretty straightforward …
On placing a banner ad on the blog, an average weekly pageview count over the most recent four weeks would be taken, and charging would be based on that data.
An illustration:
Say you're looking to place and ad on Tuesday, August 29, the previous 28 days (August 1 – August 28) would be used to compute the weekly average pageview count, and that average would be multiplied by 0.49.
More elaboration …
Suppose from the first (1st) of August till the 28th, the site receives 150,000 pageviews (approximately), you bill would be computed as thus:
(150k/4) * ₦0.49 = ₦18,375
Hence, billing for the next 7-day period would be ₦18,375.
Easy. Peazy.
Sponsored Content.
A second (and far more cost-effective) option you have is this one.
I say cost effective because unlike the former, this option stays on techviews forever.
The content provided would be properly optimized for search engines so that you get hits from google for queries about your product.
How much is it?
₦30,000.
So what's it going to be?
Ready to give your offering a fresh pair of eyes?
Remember, there are just two ad inventories on techviews. Jump on this before your competition does. We can only take so much.