Best Gas cookers in Nigeria, prices and where to buy genuine ones online.
It's so daunting, isn't it?
Looking for where to buy genuine gas cookers online in Nigeria but hitting dead ends. It's either the cooker you want is out of stock, or the price is just too high.
Look:
Your search for the best prices on good, no, scratch that, awesome gas cookers online in Nigeria has just ended – I promise.
Best Gas Cookers in Nigeria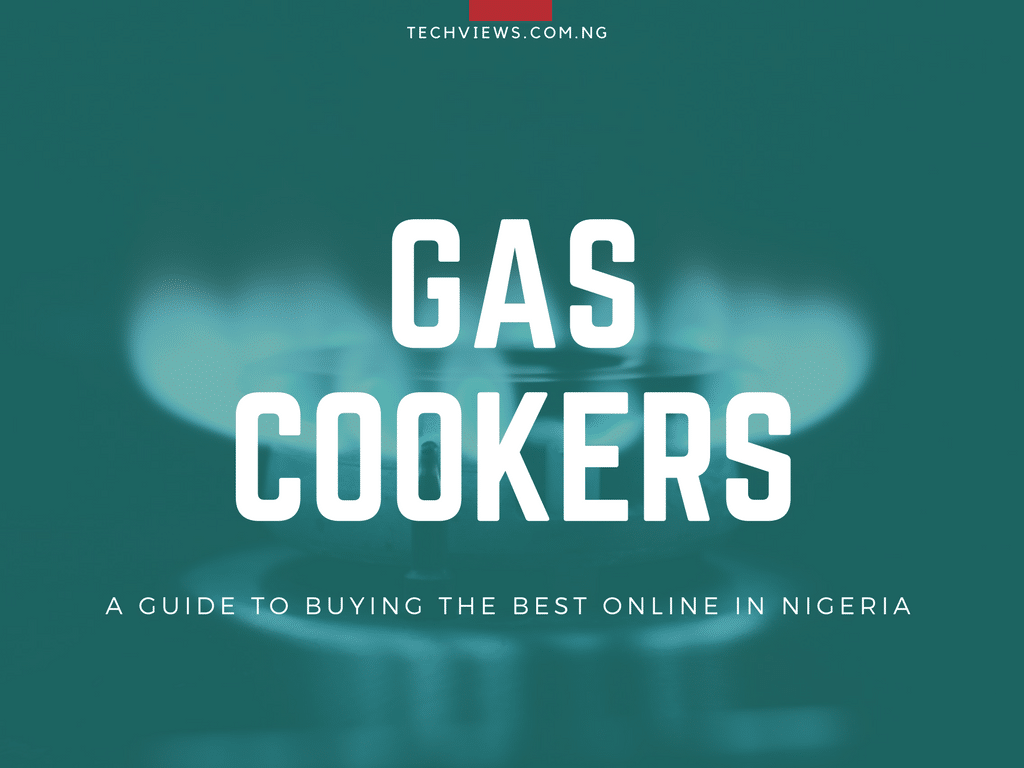 I am probably going to piss you off with the next statement I am about to make …
There is no such thing as "the best gas cooker".
No, I'm not kidding.
But hold on, before running off, listen to this:
There is no such thing as "the best gas cooker", there's only the best gas cooker for your use case.
And I am not the only one who thinks this. Both CNet and Good Housekeeping agree with this.
You just think about it, what you might be needing a cooker for might be different from the other guy (who is maybe a student) might need it for.
You probably would not be able to survive with a cooker which does not possess an oven, while August (I don't know if he exists, I just made him up) who is a student would be more than comfortable enough to live with a single burner table top.
To August, the best gas cooker would be an efficient table top which would cook all his concussions evenly, while to you, the best gas cooker (for you) will depend on exactly want you plan on using it for.
Not just that alone. Other things you might want to put into consideration when you head out to "the wilds" looking for a cooker include:
How Large a Cooker Can Your Kitchen Accommodate?
Now, I am definitely not implying that the cooker should (or is it would?) be accommodated in the whole kitchen area, what I mean is this …
I am most definitely sure that somewhere in your mind, you've already mapped out that part of the kitchen where this cooker would be situated. You may have even created a home for the cooker in real life (thanks in part to the former cooker you had) so that space should be a deciding factor when you go shopping.
Unless of course, you do not mind creating more room for the cooker due to some certain reasons. This brings me to my next point:
How Many People Would Use The Cooker Concurrently?
Typing that heading, I laughed out loud initially.
I mean, it's your cooker, not your compound's, or your street's. How many people, except you, would want to use it?
Abi is your case different?
Does your street have a "street gas cooker"?
LOL. Enough kidding. This is what I actually mean to discuss in this section …
Do you have kids who assist in cooking (or who you are showing how to cook)?
Or, or, does your hubby (or wifey) sometimes help you out in preparing the dishes?
If they do, then you definitely have to consider the fact that a gas cooker with just two cooktops won't cut it.
What about your assist? Where would they do their cooking?
Although this is a no brainer, you probably just forgot about it … or at least, my mom did.
Next up …
How Much Do You Have?
Ehen! We've come to the deal breaker.
80% of the time, this is the determining factor when you are purchasing a cooker (or any appliance in fact).
The prices of some cookers can go as high as a person's salary for 5 years (minimum wage).
No really, I'm serious. See this …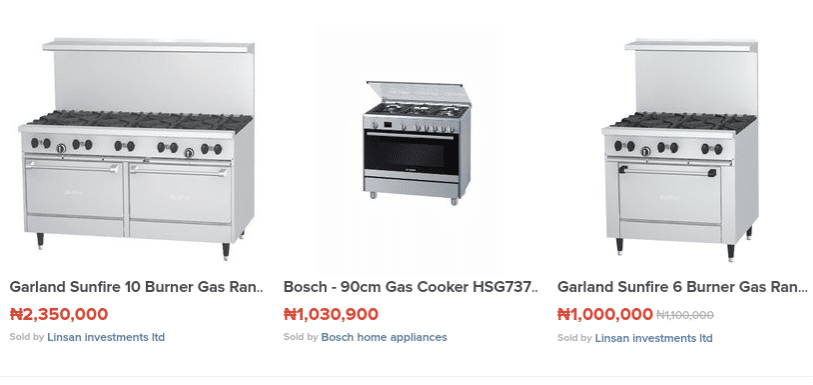 There are also cooktops that cost a little as your monthly internet subscription fee.
What I am trying to point out here is; there is a gas cooker for every budget.
What you are to do is, have a budget (I'm pretty sure you already do), then use the pointers I listed above to come up with best gas cooker for you.
Well, those pointers and these too …
If you see yourself baking from time to time, do pick up a cooker that comes with an oven. Unless, of course, you plan on buying an oven separately.
Likewise, if you are someone who grills a lot, there are cookers that have grills coupled with them, consider those.
Are you fortunate enough to have more electricity than you don't know what to do with? There are gas/electric cooker hybrids, you should get one.
Another thing, go with trusted brands. Brands like … I wouldn't want to mention names, but when you see one, you'd know. You wouldn't want to buy cookers that would give up on you in weeks now, would you?
Based on those, I have personally scrubbed the internet and here, you have the best resource to most (if not all) of the online stores in Nigeria offering gas cookers at reasonable prices.
Can't wait to see them?
Well, just see them:
Gas Cookers on Konga
Konga tags themselves "the biggest shopping mall in Nigeria", it'll be crazy to doubt that for this case as they have close to 400 products listed for gas cookers alone.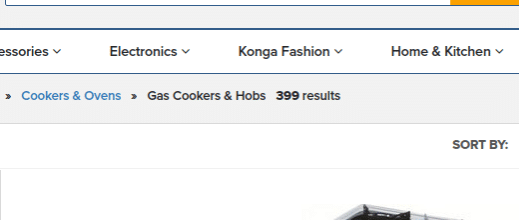 This comes as no surprise as different individual sellers also list their products for sale on the online mall.
But there's your advantage; you have a wide range of products to choose from!
With gas cookers from brands such as Polystar, Scanfrost, Haier Thermocool, QASA, you are most definitely sure you are buying quality.
The prices are very friendly as well. Even in trying times such as this (bad economy), you can get a 2 face (or 2 burners) gas cooker for as less than ₦8,000. – That's even cheaper than purchasing two quality kerosene stoves!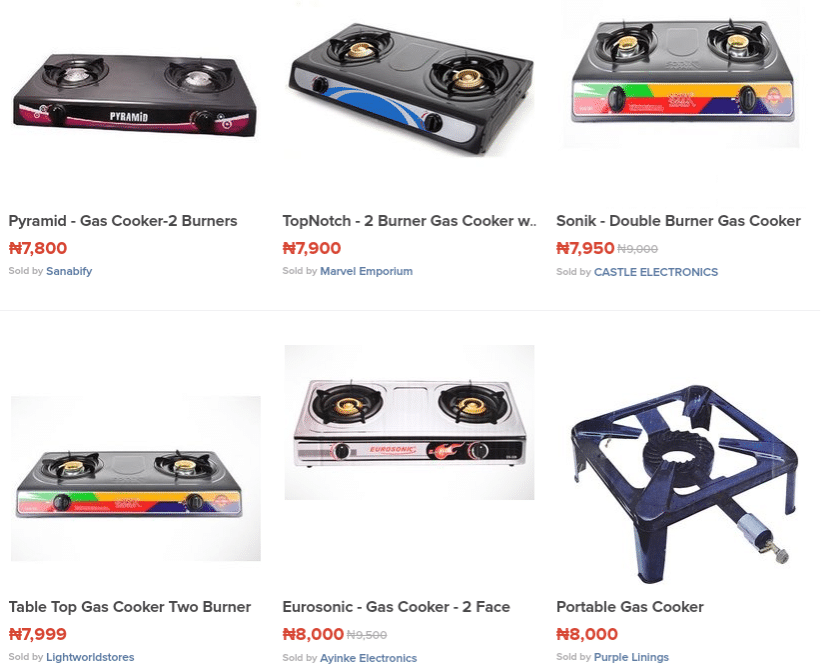 Or wait you want something more ambitious? Like a gas cooker with an oven, a grill and a dish warmer all in one?
They've got you absolutely covered!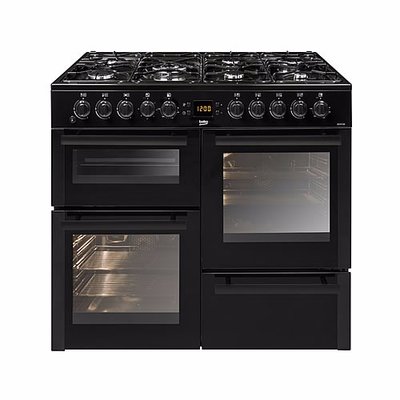 The best part is:
Cookers on Konga are selling like "pure water".
Buying on Konga is as easy as visiting Konga itself:
You place your order online, they deliver the product to your doorstep, and you pay on delivery – I call that shopping like a boss. ????
Konga is definitely one of the best online stores to get your gas cookers from.
Gas Cookers on Jumia
Jumia is the largest online store in the whole of Africa; operating in over 9 countries on the continent.
Listed on their website are gas cookers from top brands such as Century, Saisho, AKAI, to mention but a few.

Payment options for the purchase of any cooker on their site are diverse; pay online using your debit/credit cards, bank transfer, and the most convenient – pay on delivery.
Some of their bestselling cookers include:
AKAI 2 Hob Table Top Gas Cooker with Grill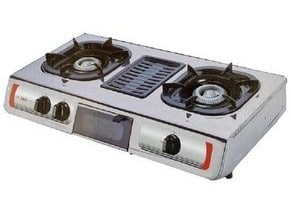 Key Features:
2 Hob gas burners.
1 Grill (at the center)
Automatic ignition system.
Stainless steel body.
Binatone Glass Table Top Gas Cooker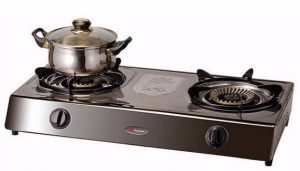 Key Features:
No matches or battery required
Double burner
Stainless steel body
Takes up only minimum kitchen space
2 years product warranty
Royal Gas Cooker w/ Oven and Grill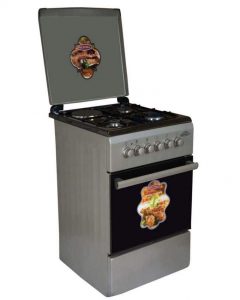 Key Features:
3 Gas + 1 Hotplate
Gas oven
Gas grill
Two button control
Adjustable legs
Metal Lid
User reviews on some of their most popular products have been positive as well.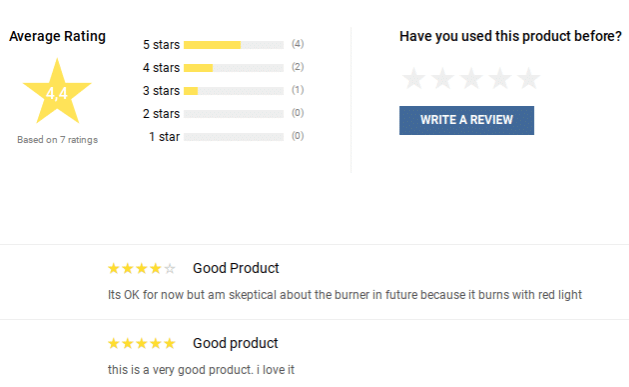 Delivery of your ordered product to your home or desired location is usually within 7 days of placing your order. This is, however, location dependent as folks staying in Lagos usually experience same day delivery or at most 2 days depending on the merchant.
They also have a refund policy; stating that "You can return the ordered product for a refund, within 7 days of receiving your original order".
Top Gas Cooker Brands in Nigeria
Nexus
Haier Thermocool
Masterchef
Beko
Century
Polystar