For those thinking of starting a new website for quite a while and are being drawn back by the assumed cost of starting a blog or a website, today is your lucky day.
WordPress is a content management system that makes it possible for the webmaster of all different level of experience to be able to start a website within few minutes.
The CMS makes use of a simple and easy to use user-friendly interface that simplifies the whole process of launching a new website from scratch within minutes. In Nigeria alone, one out of every three.NG active website is running on a WordPress software. In order to further support and make easy the process of launching a new website, HUB8 has launched its WordPress hosting plans.
Who Is Hub8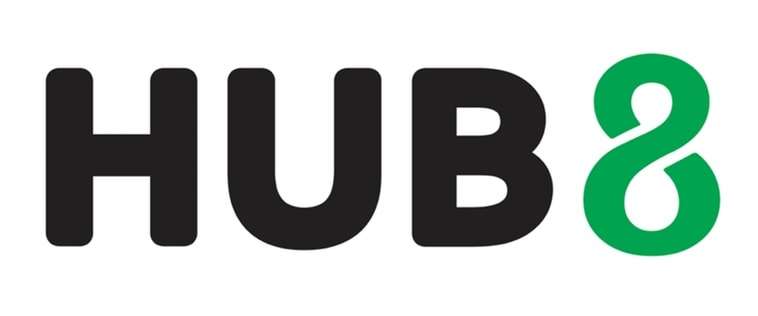 HUB8 is a web hosting and Domain registration service that makes it easy for anyone to start a website with the most sophisticated tools at the cheapest and most affordable rate possible.
HUB8 makes it possible for everyone to be able to launch a website running on WordPress with ease. Since WordPress is a very buoyant CMS, a webmaster can now make use of the HUB8 web hosting plans, to launch a different kind of website.
Examples include Blog, Forum, Social Network, E-commerce stores, Classified ads, review site, to name a few.
To make things, even more, better HUB8 is offering a variety of discounts on its product that has made it very possible for the new and existing customer to LAUNCH A WEBSITE FOR LESS THAN N1000 NAIRA only.
This generous offer combines the Ongoing domain promotion and heavily discounted WordPress hosting plans prices run by the web hosting.
HUB8 WordPress hosting plans comes with Unlimited bandwidth, database, subdomains, and emails. This generally has been known to cost a lot of money and is mostly offered as a separate service by most web hosting providers.
HUB also offers a shared hosting plan for webmasters who would love to experiment with their chosen CMS amongst other things.
This plan comes at a cheap rate of just 250 Naira per month. The plans also come with a 20% discount and a free domain name upon purchasing a yearly plan.
Another significant role HUB8 plays when it comes to bringing Nigeria web hosting industry on the world map is the introduction of the new VPS plans.
The VPS plans give webmasters all the freedom needed to customize a web ecosystem that suits their most pressing needs.
They also offer an affiliate program with a commission of 15% on every product sold through your unique referral link.
HUB8 is a well-established web hosting and domain service provider that has garnered itself a lot of positive review and acknowledgment from top webmasters in the country.