Washing machines have come a long way – from devices which just spin clothes in an encasement into powerful machines which spin efficiently, remove the toughest stains and even dry the clothes.
Some washing machines even "iron" these clothes autonomously after washing.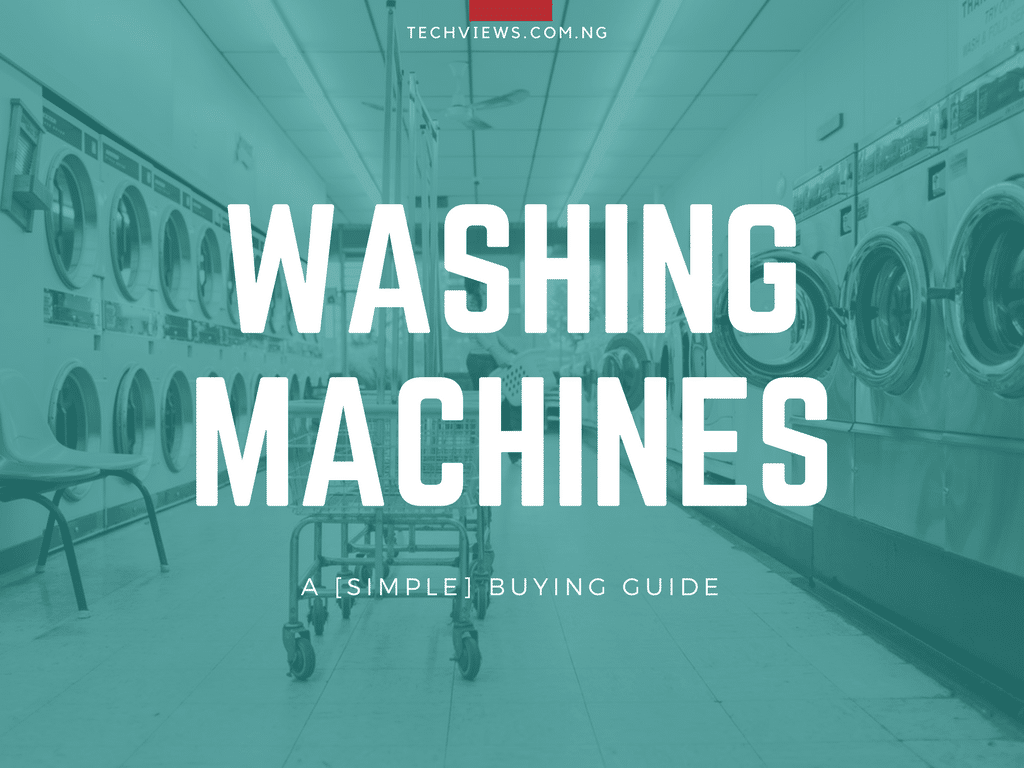 So, you know the importance of washing your clothes (who doesn't?) but now, you'd want to do that task more efficiently. I mean, no "normal" human would tell me that they enjoy "struggling" with their dirty wears in a tub filled with water and soap just to make it come out clean.
If you DO enjoy it, I doff my hat for you.
Anyways, since you've decided to buy a new washing machine for your home, here's a pretty nifty guide for you to make that purchase decision based on your budget easily.
However, before kicking off, you should know that there are different kinds of washers. Let's get you up and running with them.
Top-Load Washing Machines.
Generally, these are the entry level washers in the market.
You can get top load washers for as cheap as ₦18,000. Using top load washers, the clothes/fabrics to be cleaned are "fed in" to the machine from the top.
Top loaders generally use less water and have higher capacities.
Also, you should know that top load washers generally come in three forms:
Single Tub Washers,
Twin Tub Semi-Automatic washers, and
Top-load fully automatic washers.
Let's quickly talk about these.
Single Tub Washing Machines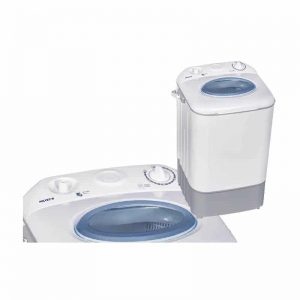 Apart from your hands, these are the cheapest washers available in the market today.
They do pretty basic stuff – just wash the clothes within a confinement. It is, however, your duty to manually take out the clothes from the machine, squeeze and dry them.
These kinds of washers could be considered "portable washing machines" because they do not require much space in the home and can easily be moved about.
Also, they consume less power making them "compatible" with small generators (No go use "I pass my neighbor" o).
Prices from ₦18,000…
Twin Tub Semi-automatic washing machines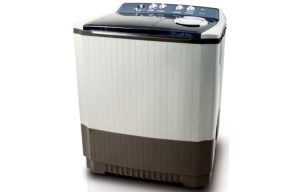 Just like the Single tub "basic" washing machines discussed above, this kind of washer possess one tub for washing the clothes but also has a second tub for drying.
Although you'd have to manually take out the clothes from the "washing tub" to the "drying tub", these washers are a lot more functional than the former and are closer to the "machines" washing machines are meant to be — all while saving you some cash.
They are generally larger (consuming more space than the single tub) but they are "small-generator"-compatible.
Prices from ₦38,000…
Top-Load Fully Automatic washing machines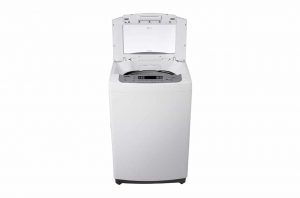 Eliminating the need for two separate tubs for washing and drying of clothes, the top-load fully automatic washing machine is a hybrid. It does both the washing and the drying of clothes fed into it in one tub.
The thing, however, is – they require a continuous flow of water. But if that wouldn't be a problem for you, you should be happy because these types generally consume less space than the twin tubs.
Prices from ₦70,000…
Front Load Washing Machines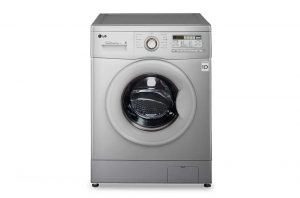 Now, This. Is. Legend.
Unlike the top load washers previously discussed, the front load washing machines have just one tub which performs all of the functions of the other previously talked about machines – washing, drying.
Also, these kinds of washers use "tumble wash" which gives better wash quality than top loaders. They are generally more expensive than top-loading machines and cannot be moved around.
Another thing is:
During a wash cycle, more clothes cannot be added into the tub – a feature which the top loaders boast conveniently of.
Prices from ₦70,000…
All Brands Washing Machines Price List in Nigeria.
For washing machines from some of the finest brands in world – LG, Samsung, Scanfrost, Haier Thermocool, etc.- here's a list of the washing machine you can get based on your budget.
Washing machines under ₦30,000
Typically dominated by the low-cost single tub, basic, top-load washers, machines in this price range are not washing "demons". They just take part of the stress of washing away from your hands while you do the rinsing and drying.
₦30,000 – ₦50,000
At this price bracket, you can get twin tub washers which both wash and dry your fabrics for you.
Your job then is to; wear your clothes, run into the mud, come back home, throw those clothes into the "washer tub", pick them out, throw them into the "drying tub", take them out, wait for them to properly dry, put them on… [Repeat] …
₦50,000 – ₦100,000
Things begin to get more interesting in this price range. You can now ditch two tubs and get one hybrid which does the job of the two tubs and does them efficiently – while even consuming a fraction of the real estate needed.
You could choose to buy machines which you can load from the top or the ones which you load from the front.
Above ₦100,000
At the price point, the world is yours.
Top Washing Machine Brands in Nigeria