You love discounts, don't you?
I mean, who doesn't?
Why pay the full price (or sometimes even more) when you can get the same product (same quality and all) for just a fraction of the actual price?
Well, get your wallets (and credit cards) ready because Konga is 'bout to throw those fractions at you.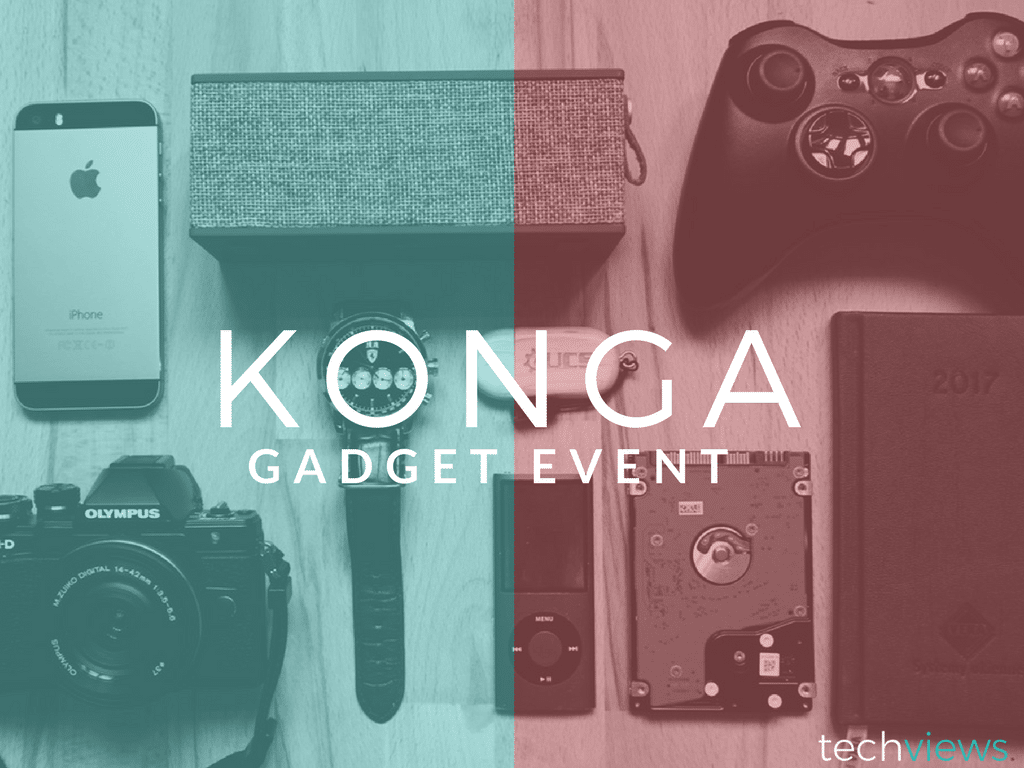 The question, now, is … can you catch them?
Konga gadget event is touted by the management as the biggest sale of the year (that's what they all say … remember black Friday?).
To them, they see it as a way of "helping" Nigerians get that product that has long been on their wishlists. This is exactly what the Marketing director said …
"Konga believes shoppers deserve the opportunity to get those dream gadgets and appliances they have been saving to purchase so they can replace their old and worn out gadgets and appliances without having to pay exorbitant prices for them. The Konga Gadget Event is our way of helping shoppers achieve this easily." — Mayowa (emphasis mine).
Would it be better than Jumia's Mobile Week sales?
Well, how I see it is, this is Konga's own mobile week — they just gave it another name.
However, unlike Jumia's mobile week where major deals were only across the smartphone categories, Konga promises to deliver discounts on a much more broader scope.
On one of their campaign posters, this is what was said:
"If you can charge it, we are discounting it"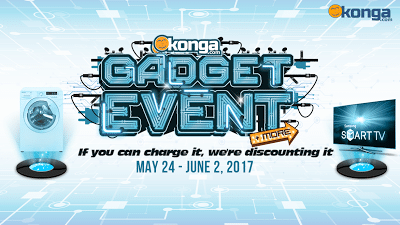 Although, that is technically wrong since you can not "charge" kitchen gadgets such as microwaves and electric cookers. What I think they meant is:
"If you can plug it, you can have it".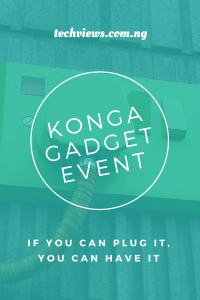 Hence, major discounts would be across categories which have products that can be fed electricity.
What this means is:
Be sure to expect discounts on categories such as mobile phones and tablets (the obvious culprits), kitchen gadgets (cookers, ovens, kettles, you know? e.t.c), power tools (disc cutters, bench grinders, heat guns, jackhammers …), home appliances, computers, and accessories, etcetera, etcetera.
They also mentioned the fact that these discounts just might span into other categories such as fashion and health. This is exactly what was said …
 … We are also extending these offers, not just to appliances and gadgets, but also to other categories such as fashion, baby products etc. We want all our customers to enjoy the best at this time and we're committed to making that happen. — Mayowa
… However, you shouldn't bank on that.
Would there actually be deals?
Hey! I do not work at Konga. But if they said there would be price drops, then, there would definitely be price drops. The only problem now is:
Would you actually catch those deals?
Well, that's where I (your honorable Clark Kent) come into play.
Sure thing, you have a very busy and bustling schedule, so, you might not have the time to follow up on whether or not deals have dropped and, most importantly, whether what they are calling a deal is actually a deal.
Know what?
Just pop in your email addy down below, and I promise, you'd be aware of every actual deal that drops during the event.
… speaking of the event …
Konga Gadget Event Date
Haha! You wouldn't want to miss the date now, would you?
Well, Konga gadget event 2017 would run from May 24th up till June 2nd, 2017.
For the sake of clarity, let me repeat that again …
Konga Gadget Event Date: May 24th – June 2nd, 2017.
And like you would expect, new deals would be dropping every single day.
I've said too much. See things for yourself …
Got something to say?
click here
to leave a comment