Update
: This article is now somewhat redundant as the price for "the night plan" (discussed below) has been increased, and the conditions changed.
Sounds almost impossible, doesn't it? – "legally" getting 55GB for ₦4,000.
Even the mobile network that has the cheapest data rates in the country at the moment – Glo – offers just 18GB for that amount.
Well, if you think 55GB for a "meagre" ₦4k is outrageous or "too cheap to be true", what would you call 100GB for ₦5,500? or 145GB for ₦7,000? – Yes, the plans I'm about to talk about are that flexible.
Hi, I am Kay and welcome to the "revelation" of my current internet subscription.
As stated in a former iteration of this article, the basis of my putting this out was/is this Nairaland thread; where the first author was seeking to know which data bundle each user was subscribed to.
Before now, I was surfing at 15GB for ₦3,000 by simultaneously using two mutually exclusive Glo data plans (chai! Oyibo!) whilst downloading without limit on Airtel. Thanks to a recent data overhaul in the country, I've found new sweet hearts. 🙂
First off, you should know that I am a heavy user of the internet (Hell, I even tag myself a scavenger, an "internet scavenger") so even when I am not downloading, my data needs are still upwards of 10GB monthly.
What I use the 10GB for is none of your business, just read on! 😛
Now like before, I am combining two data bundles (still mutually exclusive but this time, from different network providers) to meet all of my data needs.
I use one of the bundles during the day and the other, strictly "night mode". Both these bundles are totally legal/official and I'm not kidding when I say 100GB for ₦5.5k is possible.
The Day Plan
After all the noise and hype, you'd be disappointed when you get to find out what plan this is.
Why?
Because it's nothing new, nothing spectacular. It's something you might even already know about or something you are even presently using or suggested to a pal.
The tory don dey too long…
Simply put, it's Globacomm's 10GB for ₦2,500 plan.
Shey I told you it was nothing spectacular?
This plan is what I use for daily activities – I actually do not do much online during the day but I have to stay online. A bulk of my uploading and downloading are done when internet speeds are much faster and noisemakers are in dreamland.
Science says it isn't optimal but for now, I have to make do with what I've got.
The Night Plan
Now this is where the real magic happens. 🙂
With this bundle, one can get more than triple the amount of data allotted to the previous plan at almost half the price.
The night plan is also not something novel, it's something people are using already, It's something I've talked about before, but:
It's not something I've talked about like this.
(One, two, three……… wow! that's way too many "something"s! 😛 )
This something is: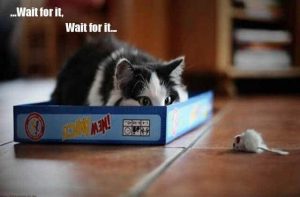 Airtel's SmartTrybe Night browsing!
With the Trybe Night Browsing, you are allotted 1.5GB data for just ₦50 to surf between 12am and 5am.
So instead of buying "a wrap of bubble gum" – even orbit costs 4 times that amount – I'd rather get an MTN ₦1k equivalent plan for ₦50 and lose some sleep.
One good thing about this plan is that it can be done again and again in one night. I.e. if your internet connection speed is fast and you exhaust your 1.5GB under 30 minutes, you can subscribe again and again and again in one night.
Now let's do some mathematics:
The day plan is static – ₦2,500 gives me 10GB for 30days while the night plan is rather dynamic (kind of).
Assuming I subscribe ₦50 for 1.5GB every night for 30days (which is highly improbable) that would result in 45GB used in a month for just a thousand five.
However, a more likely scenario would be subscribing say 4 times a night, 3 days a week – 72GB @ ₦2,400 – tallying my total consumption for a month to 82GB (approximately) for a little under ₦5k.
Let's take a more extreme scenario:
Consider a junkie, an internet junkie, or wait, let's call this guy an extremist; who does the night bundle 4 times a night every night for 30 days because Airtel's connection is so "strong" in his area.
His consumption for a month would be 180GB @ ₦6k!
Now the case of this extremist is possible because even if the dude is achieving speeds (downloads) of just 400KB/s – which is something low for off-peak browsing – he would consume 6GB in a little over 4 hours and remember, the plan is valid from 12am – 5am: 5 hours!
How I came about these figures is simple mathematics, go figure! 😛
Wait, you think these computations are all abstract and theoretical jargon?
Well, have a look at how much time it took me to finish 600MB.
Begin your computations from there!
Enough data porn, here's the essence of this article and how you can get the plans outlined.
Understand: The economy is dwindling, hell even the minister of finance herself confessed it – "the nation has gone into recession" – so it would be rather unwise to "waste money on MB".
Paying close attention to the plans here, you'd notice that one is for serious, very serious work while the other is for the frivolities the internet offers.
So instead of downloading TV Series on the meagre 1.5GB you will be allotted for a whopping ₦1,000, batch download them at night for just ₦50.
How to get the bundles
To get the "day plan", you have to be on GLO and have ₦2,500 on your line. To get the bundle:
Dial *127*58#
If ₦2,500 is too much/10GB too much for you (or too small), do well to check out other interestingly cheap Glo bundles available.
For the night bundle, you have to be an Airtel subscriber and be on the Airtel SmartTrybe.
To join the Trybe, simply dial *312# and follow the appropriate commands.
To get the 1.5GB for ₦50, still dial the *312# (after joining Trybe) and select the Trybe Night browsing option, then the 1.5GB option.
After exhausting your 1.5GB you can subscribe again by dialing *312# and choosing the 1.5GB option.
Tip: Sometimes you might get the error message that "the plan is not available on your current……..bla …..bla…..". It's all jargon. All you need to do is rejoin SmartTrybe (it's free) and subscribe.
That's it folks! – My current internet subscription. If Airtel is not good in your locality, then you can also enjoy MTN's 500MB for ₦25 night plan. The only downside about MTN's plan is:
You cannot opt in twice in one night 🙁
If MTN is still not good in your area, then bros you need to change locations!
So talk to me, what plan(s) are you currently using? Do you find these better or appalling?