This article contains every single Huawei Smartphone that can be purchased right here in Nigeria; their quick features and prices.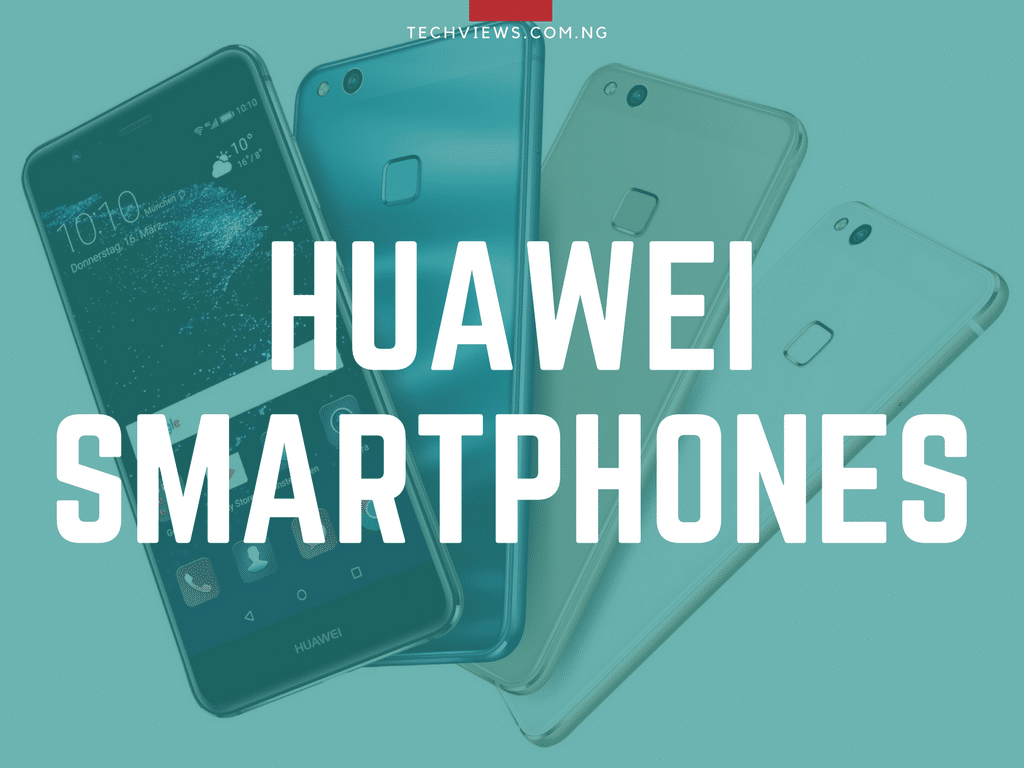 Always updated with the latest devices in the market, you can trust that you are seeing nothing but the newest release.
Prices listed below are based on the average market price of the device as at launch. You, however, can click on the "see lowest price" button to get today's price (and availability) of the device.
Enjoy.
Where To Buy Huawei Phones
You can buy Huawei Phones online in Nigeria from the following stores.
Latest Huawei Phones and Prices in Nigeria
Huawei Mate 10 Pro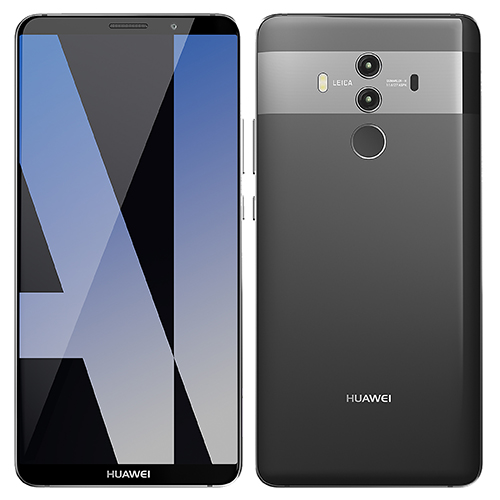 Quick Details
Network: 2G / 3G / 4G
Display: 6.0 inches, AMOLED Touchscreen display — (1080 x 2160 pixels)
Software: Android 8.0 (Oreo)
Processor: Octa-core CPU: 4×2.4 GHz + 4×1.8 GHz (Hisilicon Kirin 970)
Memory: 4/6 GB RAM | 64/128 GB ROM
Cameras: Front — 8 MP (f/2.0) | Rear — Dual Setup: 12 MP (f/1.6, OIS) + 20 MP (f/1.6), 2x lossless zoom, Leica optics, Phase detection and Laser autofocus, dual-LED (dual-tone) flash, 2160p@30fps video
Battery: 4000 mAh
Price: Check today's price
Other Features: IP67 dust and water resistance, Corning Gorilla Glass Protection, Fingerprint Reader, Fast charging, EMUI
Huawei Mate 10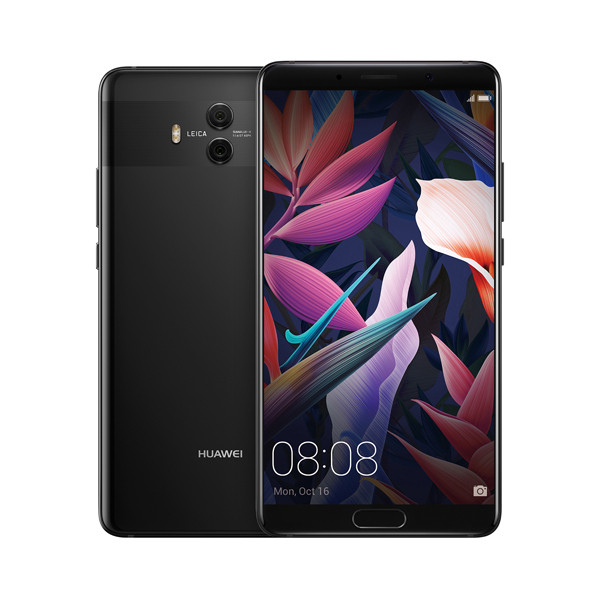 Quick Details
Network: 2G / 3G / 4G
Display: 5.9 inches, IPS LCD Touchscreen display — (1440 x 2560 pixels)
Software: Android 8.0 (Oreo)
Processor: Octa-core CPU: 4×2.4 GHz + 4×1.8 GHz (Hisilicon Kirin 970)
Memory: 4GB RAM | 64GB ROM
Cameras: Front — 8 MP (f/2.0) | Rear — Dual Setup: 12 MP (f/1.6, OIS) + 20 MP (f/1.6), 2x lossless zoom, Leica Optics, Phase Detection and Laser Autofocus, dual-LED (dual-tone) flash, 2160p@30fps video
Battery: 4000 mAh
Price: Check today's price
Other Features: Dust and Splash protection (IP53), Corning Gorilla Glass Protection, EMUI, Fingerprint Reader, Fast charging
Huawei Nova 2 Plus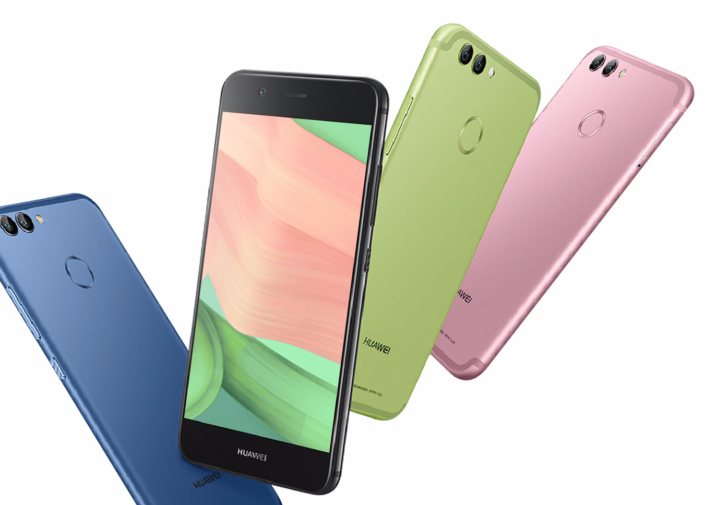 Quick Details
Network: 2G / 3G / 4G
Display: 5.5 inches, LTPS IPS LCD Touchscreen display — (1080 x 1920 px)
Software: Android v7.0 (Nougat)
Processor: 2.4 GHz Octa-core CPU
Memory: 4GB RAM / 128GB ROM
Cameras: Front — 20 MP / Rear — Dual 12 + 8 MP (PDAF, LED flash)
Battery: 3340 mAh
Price: from N165,000
Other Features: Fingerprint Sensor
Huawei P10 Plus
Quick Details
Network: 2G / 3G / 4G
Display: 5.5 inches, IPS-NEO LCD Touchscreen display — (1440 x 2560 px)
Software: Android v7.0 (Nougat)
Processor: 2.4 GHz Octa-core CPU
Memory: 4GB/6GB RAM / 64GB/128GB ROM
Cameras: Front — 8 MP (f/1.9) / Rear — Dual 20 MP + 12 MP (Phase detection and laser AF, 2x Lossless Zoom, OIS, LED flash)
Battery: 3750 mAh
Price: from N245,000
Other Features: Fingerprint Sensor, Gorilla Glass 5 Protection
Huawei P10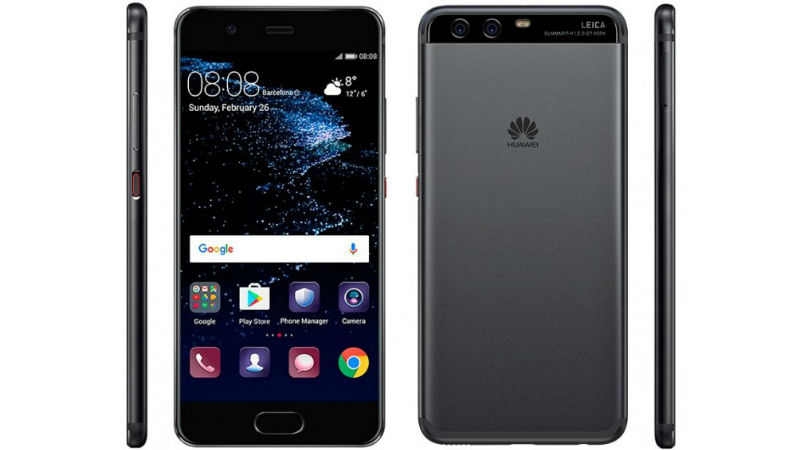 Quick Details
Network: 2G / 3G / 4G
Display: 5.1 inches, IPS-NEO LCD Touchscreen display — (1080 x 1920 px)
Software: Android v7.0 (Nougat)
Processor: 2.4 GHz Octa-core CPU
Memory: 4GB RAM / 32GB/64GB ROM
Cameras: Front — 8 MP (f/1.9) / Rear — Dual 20 MP + 12 MP (Phase detection and laser AF, 2x Lossless Zoom, OIS, LED flash)
Battery: 3200 mAh
Price: from N195,000
Other Features: Fingerprint Sensor, Gorilla Glass 5 Protection
Huawei P10 Lite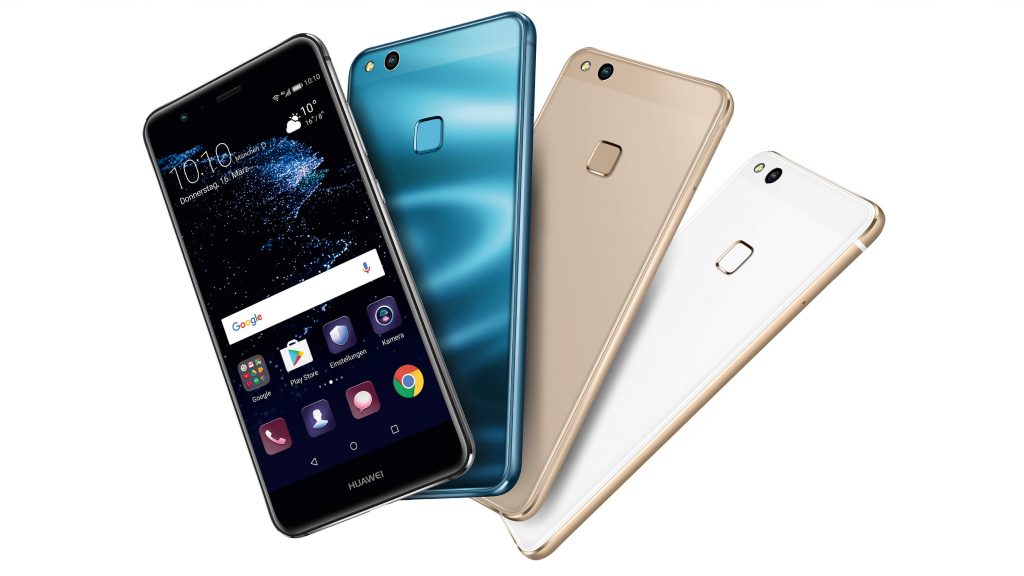 Quick Details
Network: 2G / 3G / 4G
Display: 5.2 inches, IPS-NEO LCD Touchscreen display — (1080 x 1920 px)
Software: Android v7.0 (Nougat)
Processor: 2.36 GHz Octa-core CPU
Memory: 3GB RAM / 32GB ROM
Cameras: Front — 8 MP (f/2.0) / Rear — 12 MP (PDAF, LED flash)
Battery: 3000 mAh
Price: from N125,000
Other Features: Fingerprint Sensor
Huawei Honor 8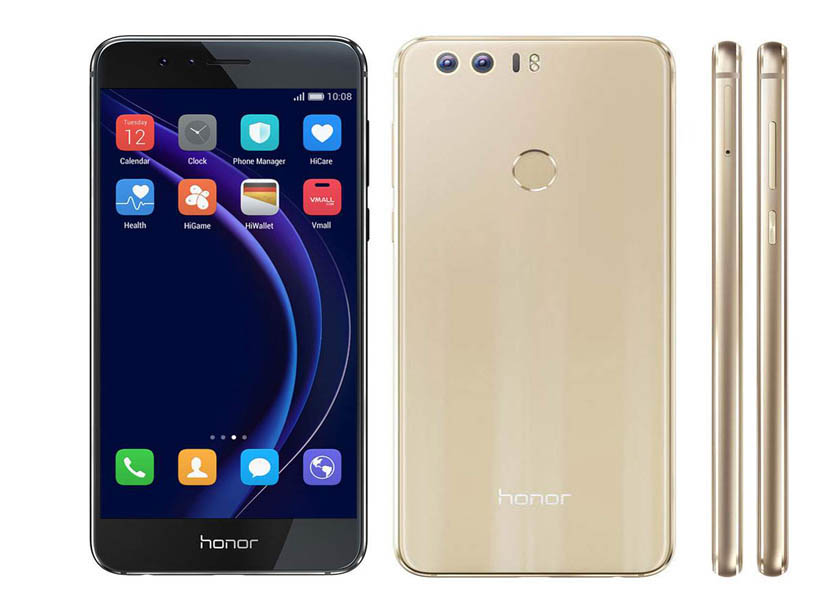 Quick Details
Network: 2G / 3G / 4G
Display: 5.2 inches, LTPS IPS LCD Touchscreen display — (1080 x 1920 px)
Software: Android v6.0 (Marshmallow)
Processor: 2.3 GHz Octa-core CPU
Memory: 4GB RAM / 32GB/64GB ROM
Cameras: Front — 8 MP (f/2.4) / Rear — Dual 12 MP (Laser autofocus, LED flash)
Battery: 3000 mAh
Price: from N104,000
Other Features: Fingerprint Sensor, DTS Sound
Huawei Honor 8 Lite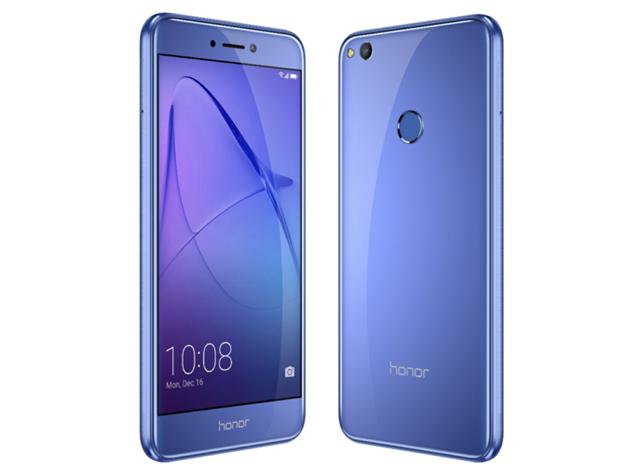 Quick Details
Network: 2G / 3G / 4G
Display: 5.2 inches, IPS LCD Touchscreen display — (1080 x 1920 px)
Software: Android v7.0 (Nougat)
Processor: 2.1 GHz Octa-core CPU
Memory: 3GB RAM / 16GB ROM
Cameras: Front — 8 MP (f/2.4) / Rear — Dual 12 MP (autofocus, LED flash)
Battery: 3000 mAh
Price: from N72,000
Other Features: Fingerprint Sensor
Huawei Gr5 2017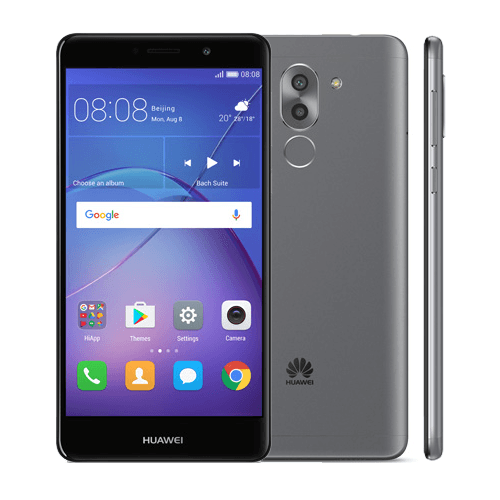 Quick Details
Network: 2G / 3G / 4G
Display: 5.5 inches, IPS LCD Touchscreen display — (1080 x 1920 px)
Software: Android v6.0 (Marshmallow)
Processor: 2.1 GHz Octa-core CPU
Memory: 3GB RAM / 32GB ROM
Cameras: Front — 8 MP / Rear — Dual 12 MP + 2 MP (autofocus, LED flash)
Battery: 3340 mAh
Price: from N90,000
Other Features: Fingerprint Sensor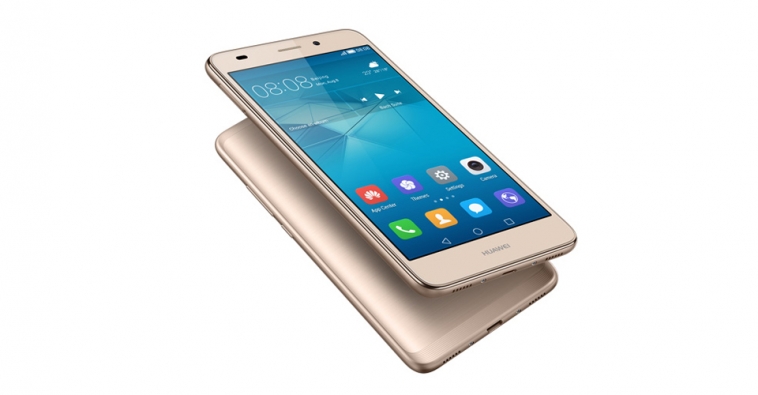 Quick Details
Network: 2G / 3G / 4G
Display: 5.2 inches, IPS LCD Touchscreen display — (1080 x 1920 px)
Software: Android v6.0 (Marshmallow)
Processor: 2.0 GHz Octa-core CPU
Memory: 2GB RAM / 16GB ROM
Cameras: Front — 8 MP / Rear — 13 MP (autofocus, LED flash)
Battery: 3000 mAh
Price: from N70,000
Other Features: Fingerprint Sensor
Huawei Gr3 2017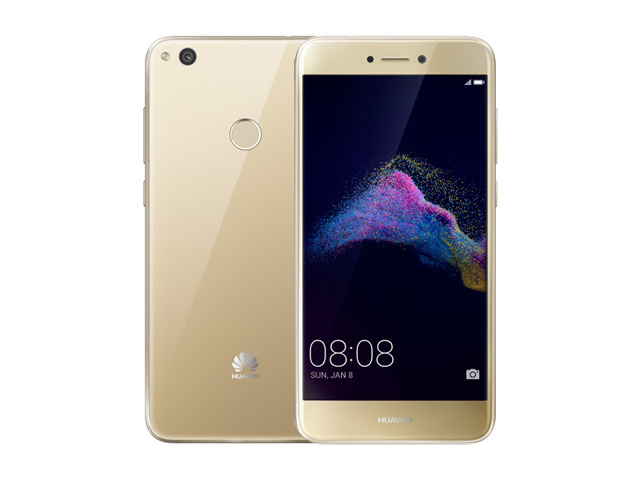 Quick Details
Network: 2G / 3G / 4G
Display: 5.2 inches, IPS LCD Touchscreen display — (1080 x 1920 px)
Software: Android v7.0 (Nougat)
Processor: 2.1 GHz Octa-core CPU
Memory: 3GB RAM / 16GB ROM
Cameras: Front — 8 MP / Rear — 12 MP (autofocus, LED flash)
Battery: 3000 mAh
Price: –
Other Features: Fingerprint Sensor
Huawei Honor 6X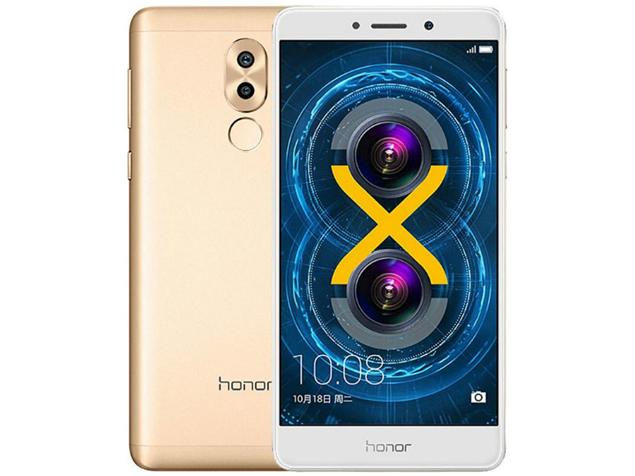 Quick Details
Network: 2G / 3G / 4G
Display: 5.5 inches, IPS LCD Touchscreen display — (1080 x 1920 px)
Software: Android v6.0 (Marshmallow)
Processor: 2.1 GHz Octa-core CPU
Memory: 3GB RAM / 32GB ROM
Cameras: Front — 8 MP / Rear — Dual 12 MP + 2 MP (autofocus, LED flash)
Battery: 3340 mAh
Price: from N67,000
Other Features: Fingerprint Sensor
Huawei Honor 9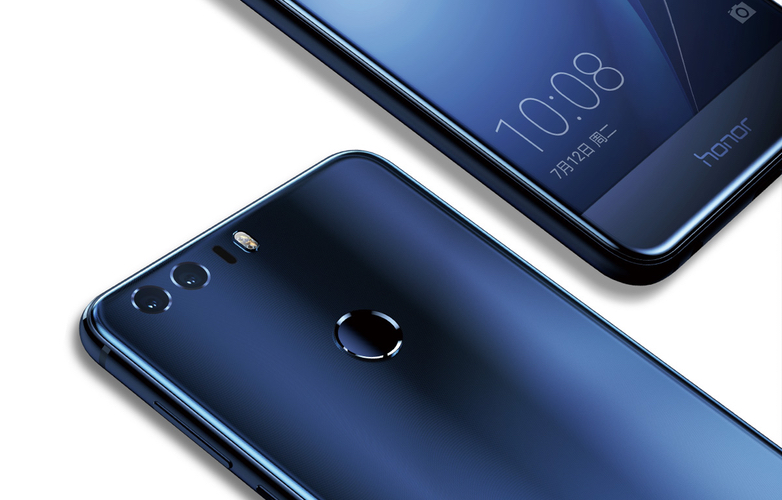 Quick Details
Network: 2G / 3G / 4G
Display: 5.5 inches, IPS LCD Touchscreen display — (1080 x 1920 px)
Software: Android v7.0 (Nougat)
Processor: 2.4 GHz Octa-core CPU
Memory: 4GB/6GB RAM / 64GB/128GB ROM
Cameras: Front — 8 MP / Rear — Dual 20 MP + 12 MP (PDAF, LED flash)
Battery: 3200 mAh
Price: from N160,000
Other Features: Fingerprint Sensor, Fast Charging
Huawei Mate 9 Pro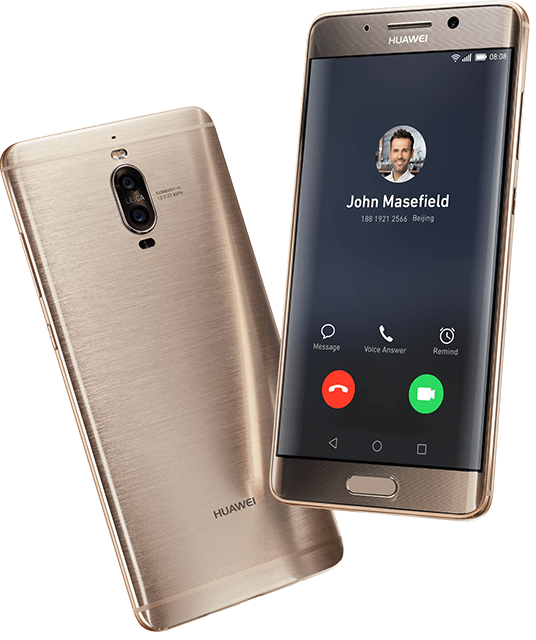 Quick Details
Network: 2G / 3G / 4G
Display: 5.5 inches, AMOLED Touchscreen display — (1440 x 2560 px)
Software: Android v7.0 (Nougat)
Processor: 2.4 GHz Octa-core CPU
Memory: 4GB/6GB RAM / 64GB/128GB ROM
Cameras: Front — 8 MP / Rear — Dual 20 MP + 12 MP (Phase detection and Laser autofocus, OIS, 2x Lossless Zoom, LED flash)
Battery: 4000 mAh
Price: from N290,000
Other Features: Fingerprint Sensor, Gorilla Glass 3 Protection, Fast Charging
Huawei Mate 9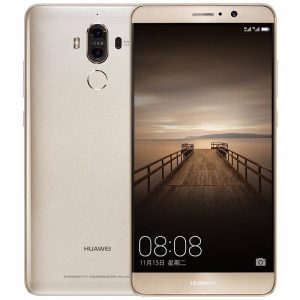 Quick Details
Network: 2G / 3G / 4G
Display: 5.9 inches, IPS LCD Touchscreen display — (1080 x 1920 px)
Software: Android v7.0 (Nougat)
Processor: 2.4 GHz Octa-core CPU
Memory: 4GB RAM / 64GB ROM
Cameras: Front — 8 MP / Rear — Dual 20 MP + 12 MP (Phase detection and Laser autofocus, OIS, 2x Lossless Zoom, LED flash)
Battery: 4000 mAh
Price: from N220,000
Other Features: Fingerprint Sensor, Gorilla Glass 3 Protection, Fast Charging
Huawei G Power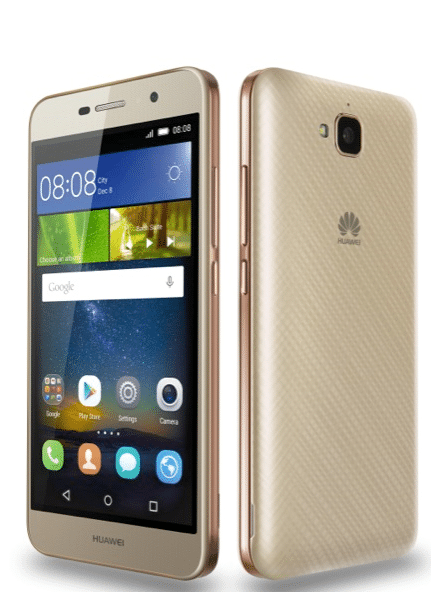 Quick Details
Network: 2G / 3G / 4G
Display: 5.0 inches, IPS LCD Touchscreen display — (720 x 1280 px)
Software: Android v5.1 (Lollipop)
Processor: 1.3GHz Quad-core CPU
Memory: 2GB RAM / 16GB ROM
Cameras: Front — 5 MP / Rear — 13 MP (autofocus, LED flash)
Battery: 4000 mAh
Price: from N41,000
Other Features: –
Huawei P9 Plus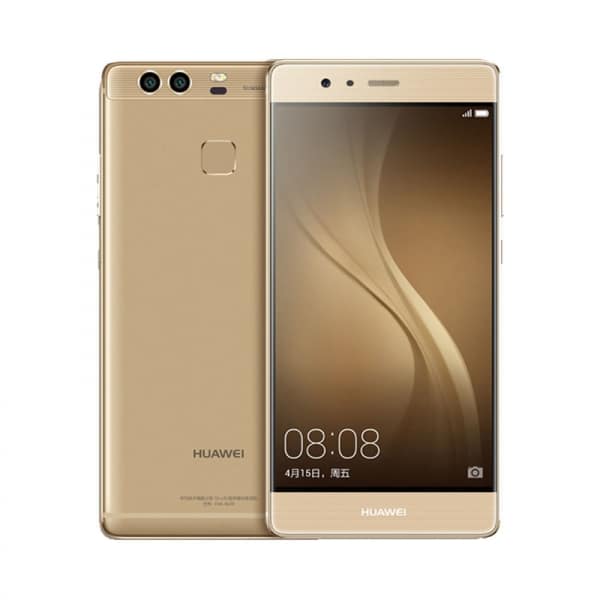 Quick Details
Network: 2G / 3G / 4G
Display: 5.5 inches, Super AMOLED Touchscreen display — (1080 x 1920 px)
Software: Android v6.0 (Marshmallow)
Processor: Octa-core CPU (4 x 2.5GHz & 4 x 1.8GHz)
Memory: 4GB RAM / 64GB ROM
Cameras: Front — 8 MP / Rear — Dual 12 MP (PDAF, Lecia Optics, LED flash)
Battery: 3400 mAh
Price: from N180,000
Other Features: Fingerprint Sensor, Gorilla Glass 3 Protection, Fast Charging
Huawei P9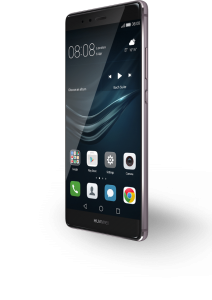 Quick Details
Network: 2G / 3G / 4G
Display: 5.2 inches, IPS-NEO LCD Touchscreen display — (1080 x 1920 px)
Software: Android v6.0 (Marshmallow)
Processor: Octa-core CPU (4 x 2.5GHz & 4 x 1.8GHz)
Memory: 3GB RAM / 32GB ROM
Cameras: Front — 8 MP / Rear — Dual 12 MP (PDAF, Lecia Optics, LED flash)
Battery: 3000 mAh
Price: from N157,000
Other Features: Fingerprint Sensor, Gorilla Glass 3 Protection, Fast Charging
Huawei P9 Lite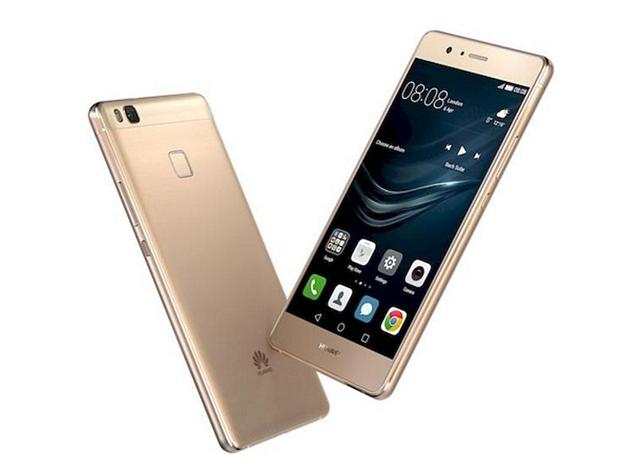 Quick Details
Network: 2G / 3G / 4G
Display: 5.2 inches, IPS LCD Touchscreen display — (1080 x 1920 px)
Software: Android v6.0 (Marshmallow)
Processor: Octa-core CPU (4 x 2.0GHz & 4 x 1.7GHz)
Memory: 2GB/3GB RAM / 16GB ROM
Cameras: Front — 8 MP / Rear — 13 MP (autofocus, LED flash)
Battery: 3000 mAh
Price: from N75,000
Other Features: Fingerprint Sensor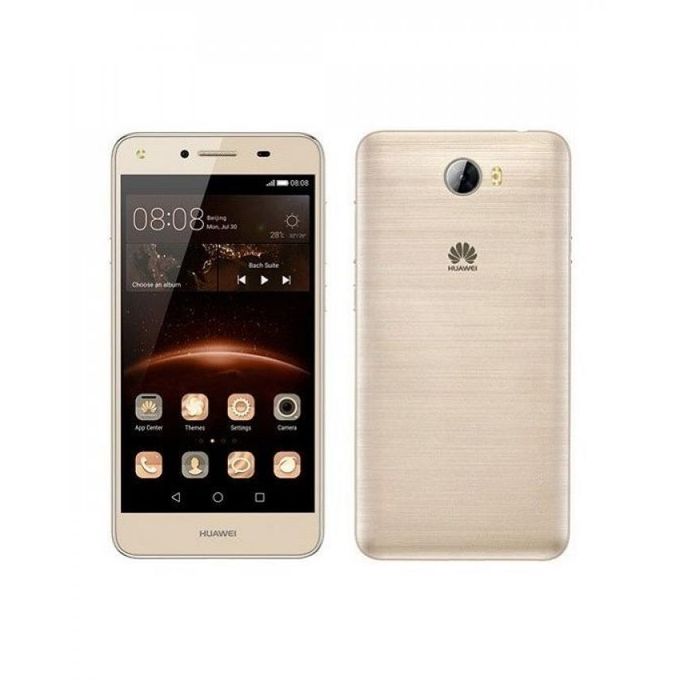 Quick Details
Network: 2G / 3G / 4G
Display: 4.5 inches, Touchscreen display — (480 x 854 px)
Software: Android v5.1 (Lollipop)
Processor: 1.0 GHz Quad-core CPU
Memory: 1GB RAM / 8GB ROM
Cameras: Front — 2 MP / Rear — 5 MP (autofocus, LED flash)
Battery: 2100 mAh
Price: from N25,000
Other Features: –
Huawei P8 Lite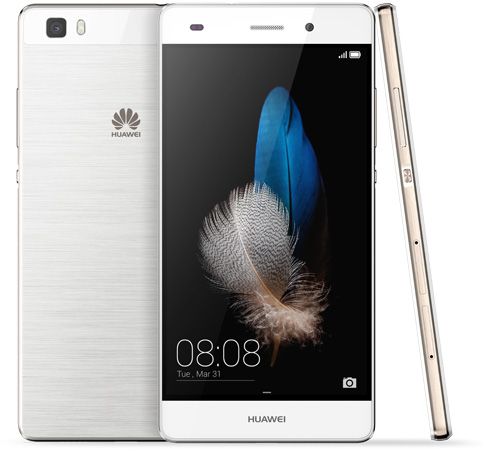 Quick Details
Network: 2G / 3G / 4G
Display: 5.0 inches, IPS LCD Touchscreen display — (720 x 1280 px)
Software: Android v5.0 (Lollipop)
Processor: 1.2GHz Octa-core CPU
Memory: 2GB RAM / 16GB ROM
Cameras: Front — 5 MP / Rear — 13 MP (autofocus, LED flash)
Battery: 2200 mAh
Price: from N66,000
Other Features: Gorilla glass 3 Protection
Huawei P8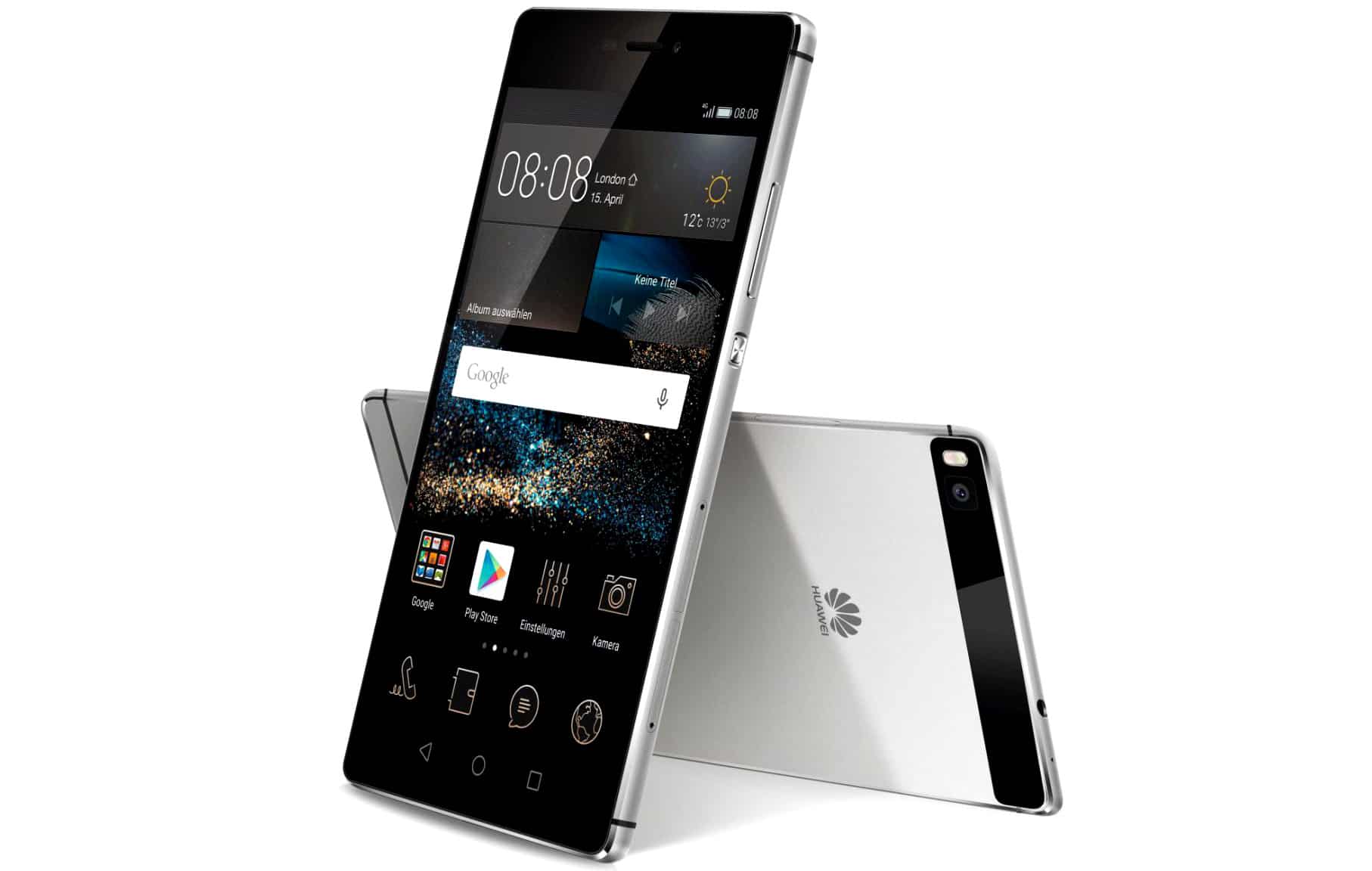 Quick Details
Network: 2G / 3G / 4G
Display: 5.2 inches, IPS-NEO LCD Touchscreen display — (1080 x 1920 px)
Software: Android v5.0 (Lollipop)
Processor: Octa-core CPU (4×2.0 GHz & 4×1.5GHz)
Memory: 3GB RAM / 16GB/64GB ROM
Cameras: Front — 8 MP / Rear — 13 MP (autofocus, OIS, LED flash)
Battery: 2680 mAh
Price: –
Other Features: Gorilla glass 3 Protection
More Brand Phones