This article contains every single Motorola Smartphone that can be purchased right here in Nigeria; their quick features and prices.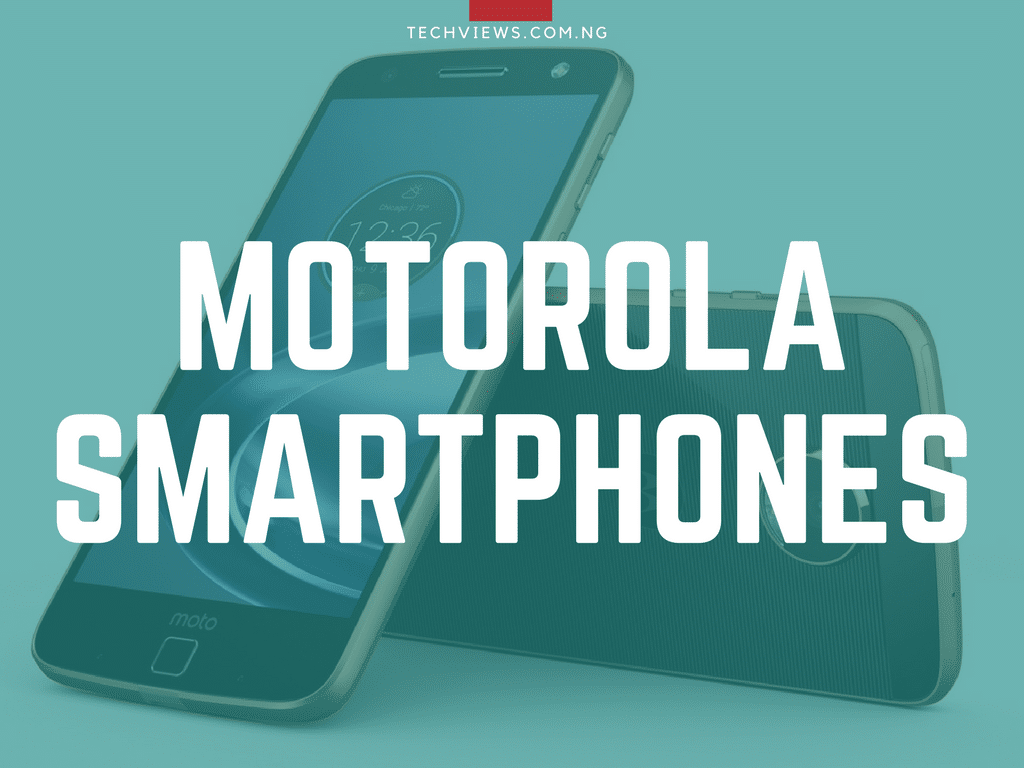 Always updated with the latest devices in the market, you can trust that you are seeing nothing but the newest release.
To see the current price of each device, you can simply click on the "check today's price" link.
Where To Buy Motorola Phones
You can buy Motorola phones online in Nigeria from the following stores.
Latest Motorola Phones and Prices in Nigeria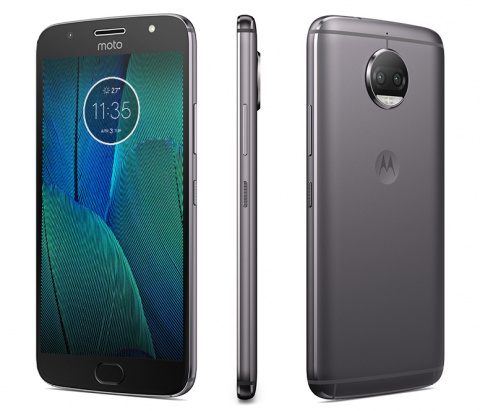 Quick Details
Network: 2G / 3G / 4G
Display: 5.5 inches, IPS LCD Touchscreen display — (1080 x 1920 pixels)
Software: Android v7.1 (Nougat)
Processor: 2.0 GHz Octa-core CPU (Qualcomm Snapdragon 625)
Memory: 3/4 GB RAM | 32/64 GB ROM
Cameras: Front — 8 MP (f/2.0, LED flash) | Rear — Dual setup: 13 MP (f/2.0), autofocus, dual-LED flash (dual-tone), auto-HDR, 2160p@30ps video.
Battery: 3000 mAh
Price: Check today's price
Other Features: Splash Resistant, Corning Gorilla Glass 3 Protection, Fingerprint Reader, Fast Battery Charging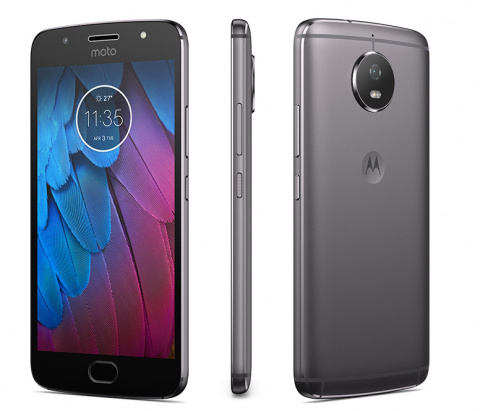 Quick Details
Network: 2G / 3G / 4G
Display: 5.2 Inches, IPS LCD Touchscreen display — (1080 x 1920 pixels)
Software: Android v7.1 (Nougat)
Processor: 1.4 GHz Octa-core CPU (Qualcomm Snapdragon 430)
Memory: 3GB RAM | 32GB ROM
Cameras: Front — 5 MP (f/2.0, LED flash) | Rear — 16 MP (f/2.0, PDAF, LED flash, Auto HDR, 1080p@30fps video)
Battery: 3000 mAh
Price: Check today's price
Other Features: Splash Resistant, Corning Gorilla Glass 3 Protection, Fingerprint Reader, Fast Battery Charging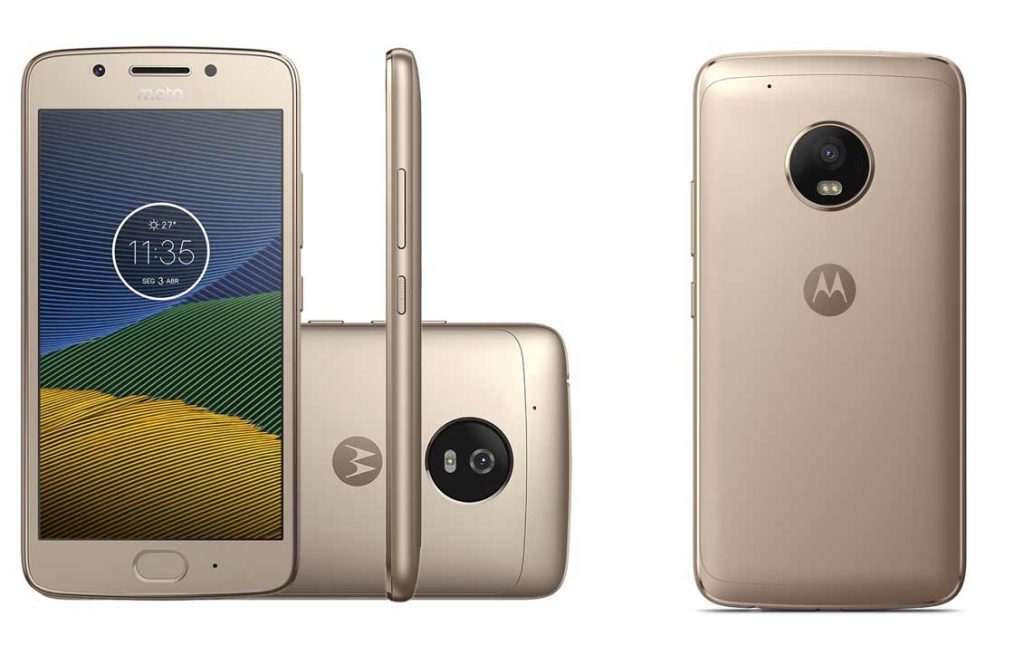 Quick Details
Network: 2G / 3G / 4G
Display: 5.2 inches, IPS LCD Touchscreen display — (1080 x 1920 pixels)
Software: Android v7.0 (Nougat)
Processor: 2.0 GHz Octa-core CPU (Qualcomm Snapdragon 625)
Memory: 2/3/4GB RAM RAM | 32/64GB ROM
Cameras: Front — 5 MP (f/2.2) | Rear — 12 MP (f/1.7, autofocus, dual LED flash, 2160p@30fps video)
Battery: 3000 mAh
Price: Check today's price
Other Features: Splash and dust resistant, Corning Gorilla Glass 3 Protection, Fingerprint reader, Fast battery charging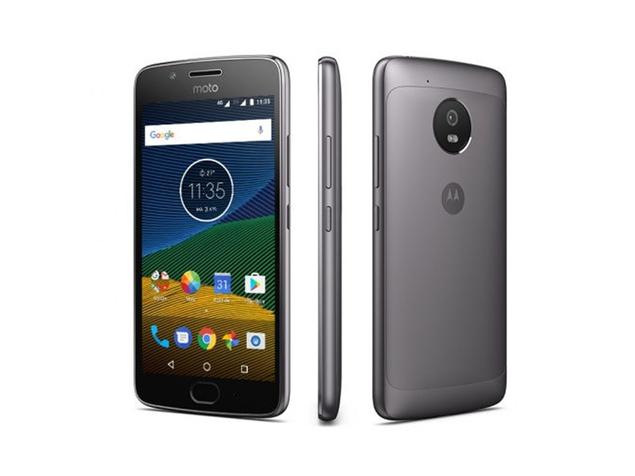 Quick Details
Network: 2G / 3G / 4G
Display: 5.0 inches, IPS LCD Touchscreen display — (1080 x 1920 pixels)
Software: Android v7.0 (Nougat)
Processor: 1.4 GHz Octa-core CPU (Qualcomm Snapdragon 430)
Memory: 2/3GB RAM | 16/32GB ROM
Cameras: Front — 5 MP (f/2.2) | Rear — 13 MP (f/2.0, PDAF, LED flash, 1080p@30fps video)
Battery: 2800 mAh
Price: Check today's price
Other Features: Scratch-resistant glass, Fingerprint reader, Fast battery charging
Motorola Moto C Plus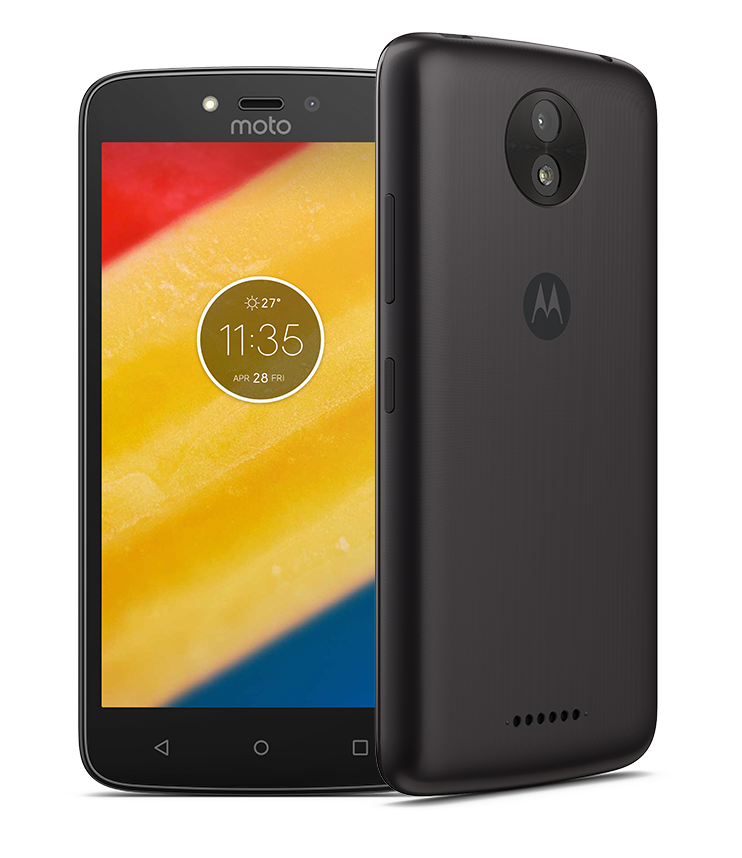 Quick Details
Network: 2G / 3G / 4G
Display: 5.0 inches, TFT Touchscreen display — (720 x 1280 pixels)
Software: Android v7.0 (Nougat)
Processor: 1.3 GHz Quad-core CPU (MediaTek MT6737)
Memory: 1/2GB RAM | 16GB ROM
Cameras: Front — 2 MP (f/2.8, LED Flash) | Rear — 8 MP (f/2.2, autofocus, LED flash, 720p@30fps video)
Battery: 4000 mAh
Price: Check today's price
Other Features: –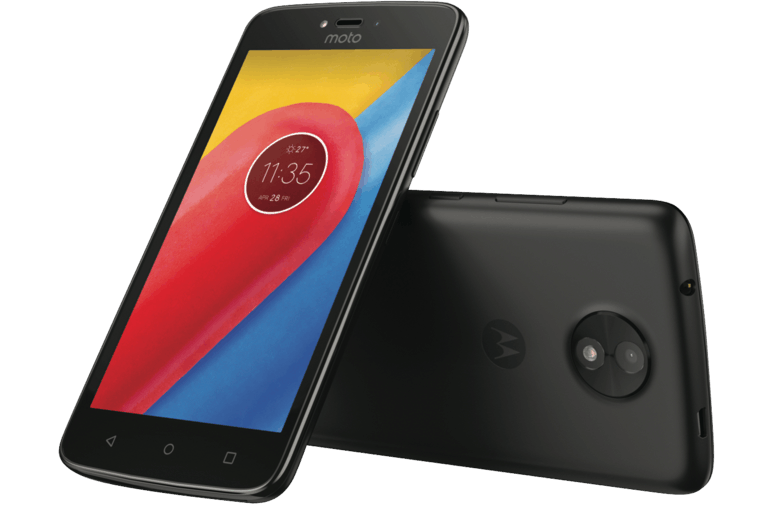 Quick Details
Network: 2G / 3G / 4G (optional)
Display: 5.0 inches, TFT Touchscreen display — (480 x 854 pixels)
Software: Android v7.0 (Nougat)
Processor: 1.1 GHz Quad-core CPU (MediaTek MT6737M)
Memory: 1GB RAM | 8/16GB ROM
Cameras: Front — 2 MP (LED flash) | Rear — 5 MP (LED flash, 720p@30fps video)
Battery: 2350 mAh
Price: Check today's price
Other Features: –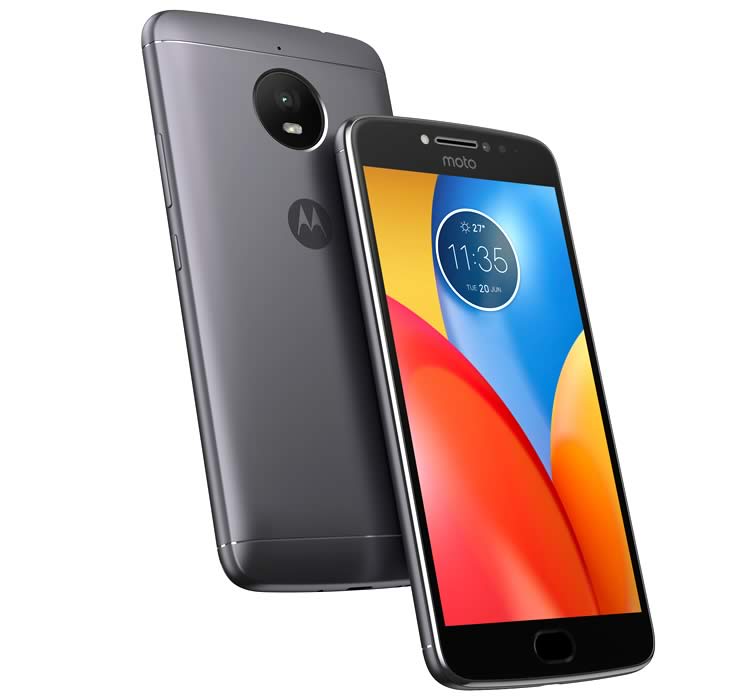 Quick Details
Network: 2G / 3G / 4G
Display: 5.5 inches, IPS LCD Touchscreen display — (720 x 1280 px)
Software: Android v7.1.1 (Nougat)
Processor: 1.3 GHz Quad-core CPU (MediaTek MT6737)
Memory: 3GB RAM | 16/32GB ROM
Cameras: Front — 5 MP (f/2.2, LED flash) | Rear — 13 MP (f/2.0, autofocus, LED flash)
Battery: 5000 mAh
Price: Check today's price
Other Features: Gorilla glass protection, Fingerprint sensor, Dolby Atmos Microphones
Motorola Moto E4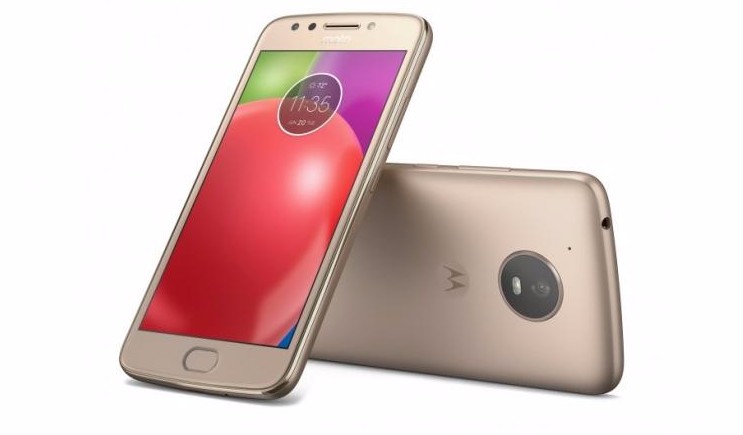 Quick Details
Network: 2G / 3G / 4G
Display: 5.0 inches, IPS LCD Touchscreen display — (720 x 1280 pixels)
Software: Android v7.1.1 (Nougat)
Processor: 1.3 GHz Quad-core CPU (MediaTek MT6737)
Memory: 2GB RAM | 16GB ROM
Cameras: Front — 5 MP (f/2.2, LED flash) | Rear — 8 MP (f/2.2, autofocus, LED flash, 720p@30fps video)
Battery: 2800 mAh
Price: Check today's price
Other Features: Corning Gorilla Glass 3 protection, Fingerprint sensor, Fast battery charging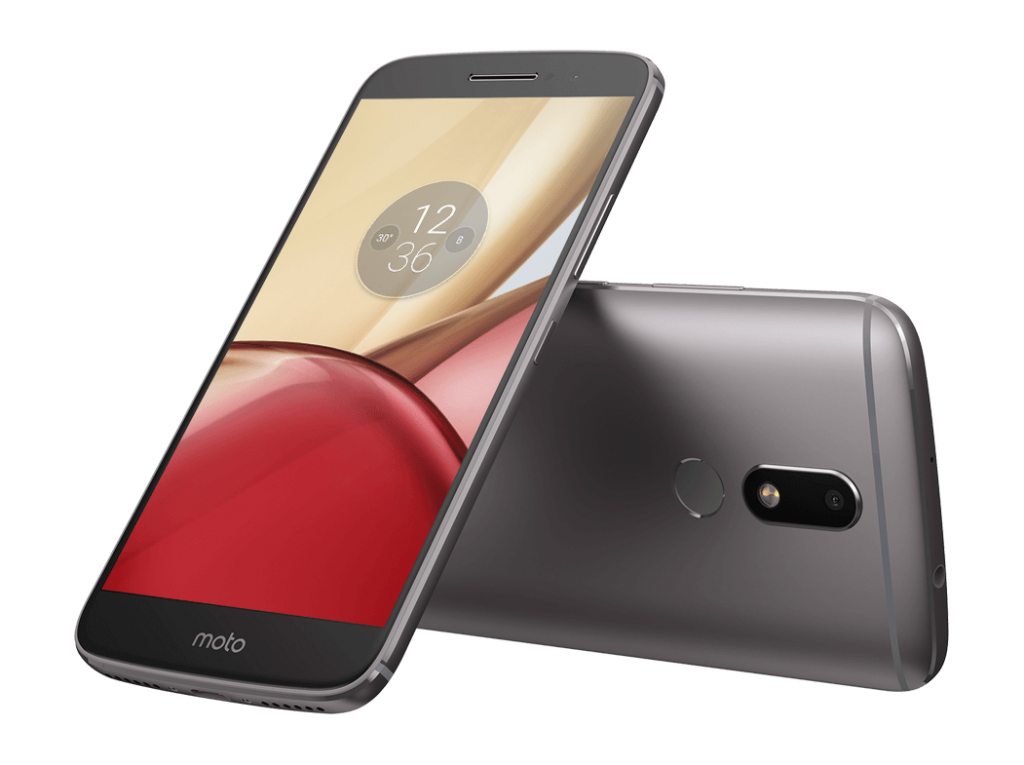 Quick Details
Network: 2G / 3G / 4G
Display: 5.5 inches, IPS LCD Touchscreen display — (1080 x 1920 pixels)
Software: Android v6.0.1 (Marshmallow)
Processor: 1.95 GHz Octa-core CPU (MediaTek Helio P10)
Memory: 3/4GB RAM | 32/64GB ROM
Cameras: Front — 8 MP | Rear — 16 MP (f/2.0, PDAF, LED flash, 1080p@30fps video)
Battery: 3050 mAh
Price: Check today's price
Other Features: Hybrid Dual SIM, Dolby Atmos Audio Enhancement, Fingerprint sensor, Fast battery charging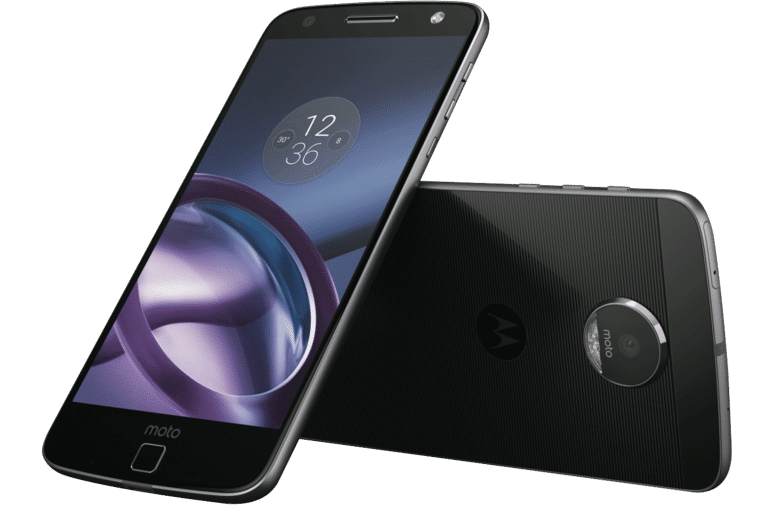 Quick Details
Network: 2G / 3G / 4G
Display: 5.5 inches, AMOLED Touchscreen display — (1440 x 2560 pixels)
Software: Android v6.0.1 (Marshmallow)
Processor: Quad-core (2×1.8 GHz & 2×1.6 GHz (Qualcomm Snapdragon 820)
Memory: 4GB RAM | 32/64GB ROM
Cameras: Front — 5 MP (f/2.2, LED flash, 1080p) | Rear — 13 MP (f/1.8, laser autofocus, Optical Image Stabilization, dual-LED flash, 2160p@30fps video)
Battery: 2600 mAh
Price: Check today's price
Other Features: Corning Gorilla Glass 4 protection, Fingerprint sensor, Moto Mods Support, Fast battery charging
More Brand Phones