This article contains the most recent Samsung smartphones that can be purchased right here in Nigeria; their quick features and prices.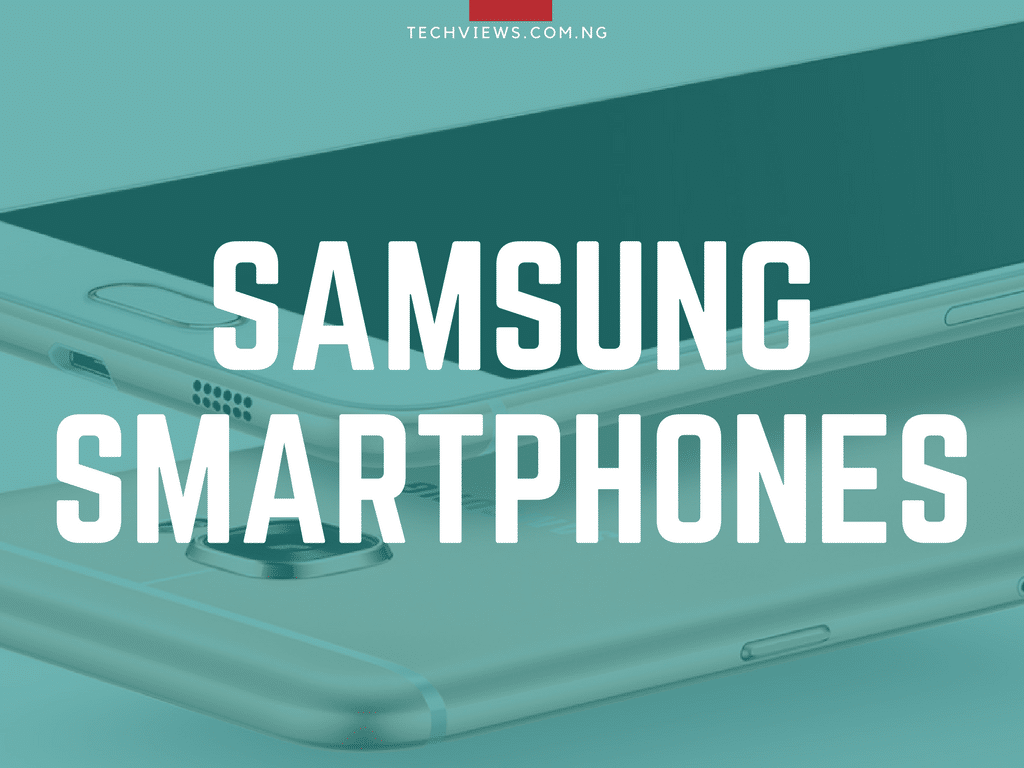 Always updated with the latest devices in the market, you can trust that you are seeing nothing but the newest release.
Prices listed below are based on the average market price of the device as at launch. You, however, can click on the "see lowest price" button to get today's price (and availability) of the device.
Enjoy.
Where To Buy Samsung Phones
You can buy Samsung Phones online in Nigeria from the following stores.
Latest Samsung Phones and Prices in Nigeria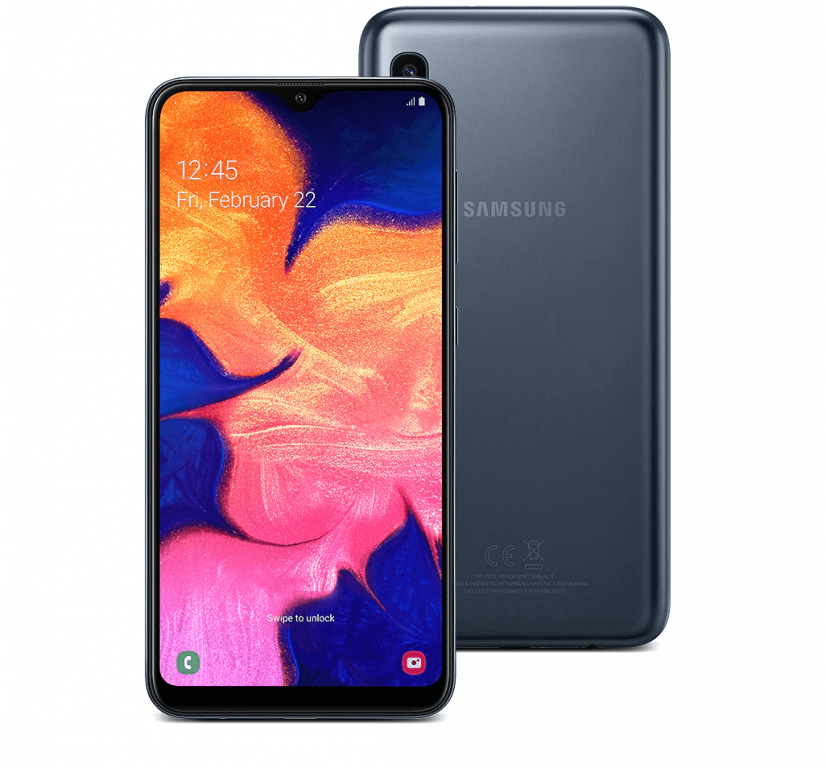 Quick Details
Network: 2G / 3G / 4G
Display: 6.2 inches, IPS LCD Touchscreen display — (720 x 1520 pixels)
Software: Android v9.0 (Pie)
Processor: Octa-core CPU (2 x 1.6GHz & 6 x 1.35GHz) (Samsung Exynos 7884)
Memory: 2GB RAM | 32GB ROM
Cameras: Front — 5 MP (f/2.0) | Rear — 13 MP (f/1.9, LED flash, 1080p video @ 30fps)
Battery: 3400 mAh
Price: Check today's price
Other Features: Face unlock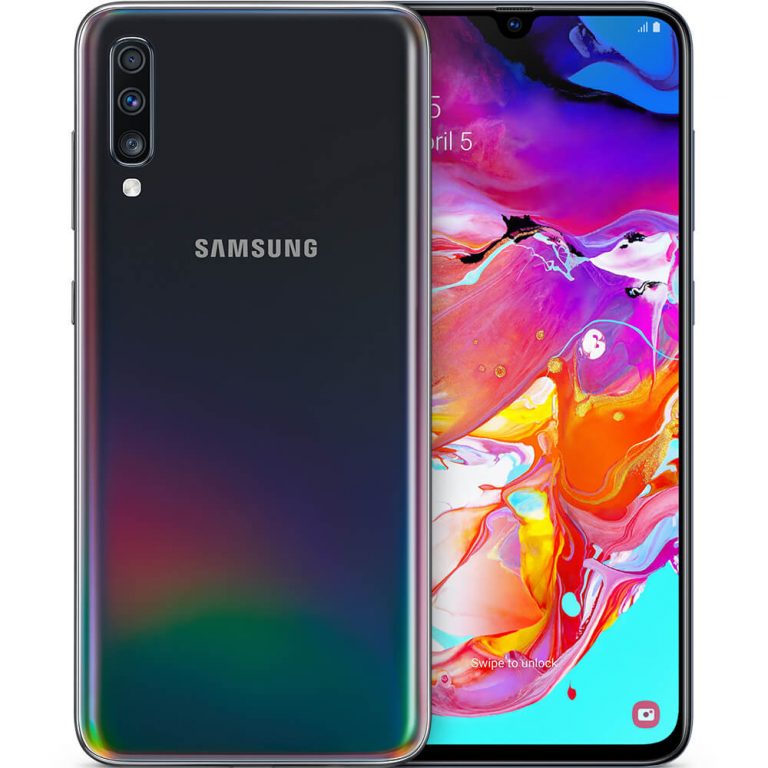 Quick Details
Network: 2G / 3G / 4G
Display: 6.7 inches, Super AMOLED capacitive touchscreen display — (1080 x 2400 pixels)
Software: Android 9.0 (Pie)
Processor: Octa-core CPU (Qualcomm SDM675 Snapdragon 675 )
Memory: 6/8 GB RAM RAM | 128GB RAM ROM
Cameras: Front — 32 MP (f/2.0) | Rear — 32 MP (f/1.7) + 8 MP (f/2.2) + 5 MP (f/2.2), LED flash
Battery: 4500 mAh
Price: Check today's price
Other Features: Fingerprint reader, Accelerometer, gyro, proximity, compass sensors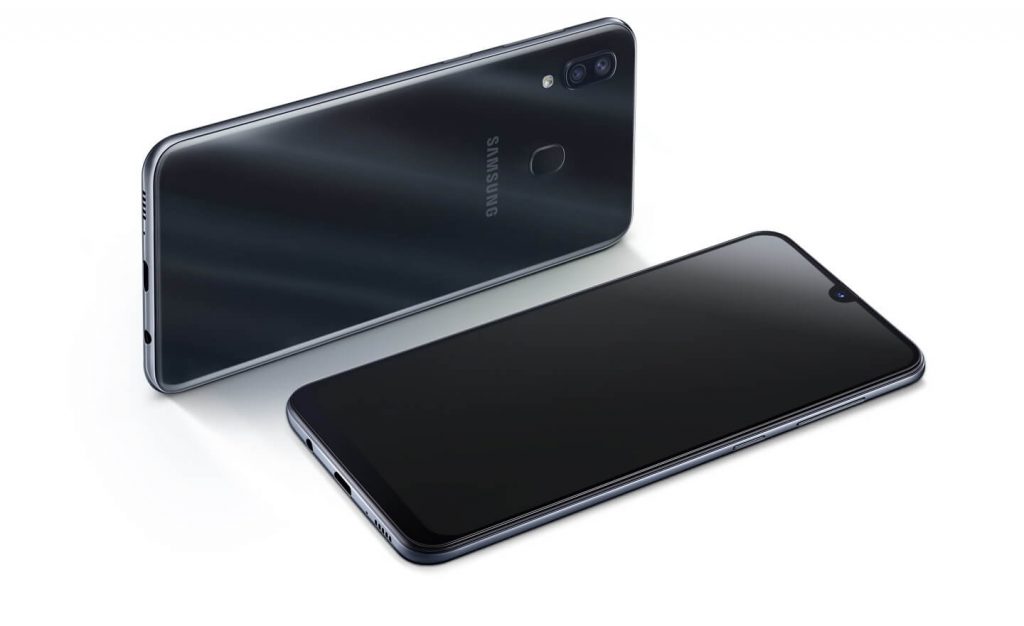 Quick Details
Network: 2G / 3G / 4G
Display: 6.4 inches, Super AMOLED capacitive touchscreen display — (1080 x 2340 pixels)
Software: Android 9.0 (Pie)
Processor: Octa-core CPU (Exynos 7904 )
Memory: 3GB or 4GB RAM | 32GB or 64GB ROM
Cameras: Front — 16 MP (f/2.0) | Rear — 16 MP, (f/1.7) + 5 MP (f/2.2), LED Flash
Battery: 4000 mAh
Price: Check today's price
Other Features: Fingerprint reader, Accelerometer, proximity, compass sensors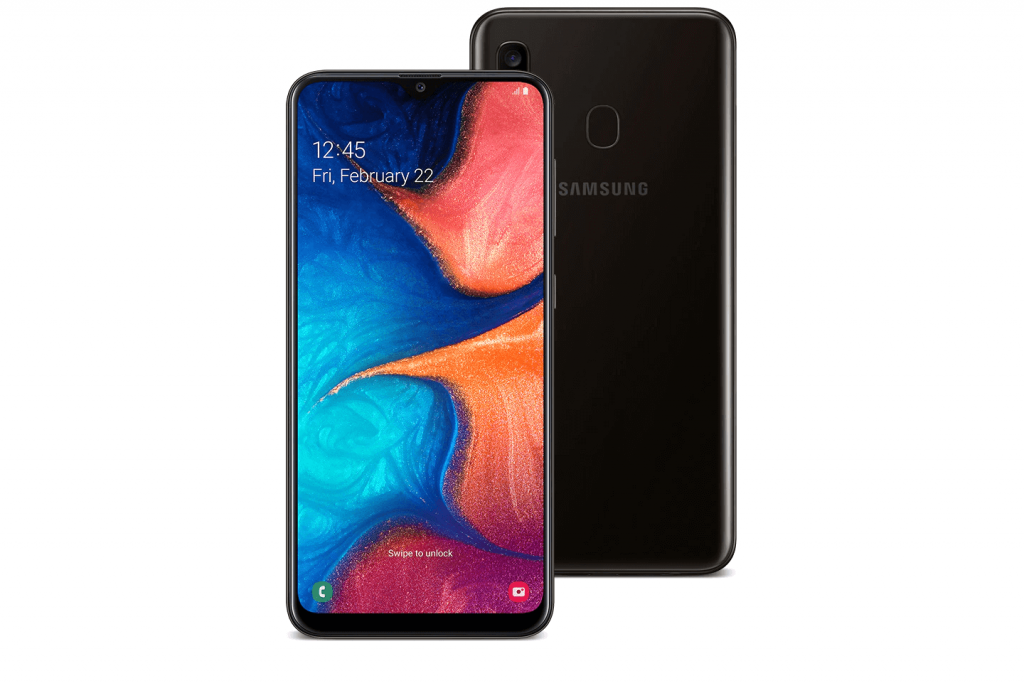 Quick Details
Network: 2G / 3G / 4G
Display: 6.4 inches, Super AMOLED capacitive touchscreen display — (720 x 1560 pixels)
Software: Android 9.0 (Pie) + One UI
Processor: Octa-core CPU (Exynos 7884)
Memory: 3GB RAM | 32GB ROM
Cameras: Front — 8 MP (f/2.0) | Rear — 13 MP (f/1.9) + 5 MP (f/2.2), LED flash
Battery: 4000 mAh
Price: Check today's price
Other Features: Fingerprint reader, Accelerometer, gyro, proximity, compass sensors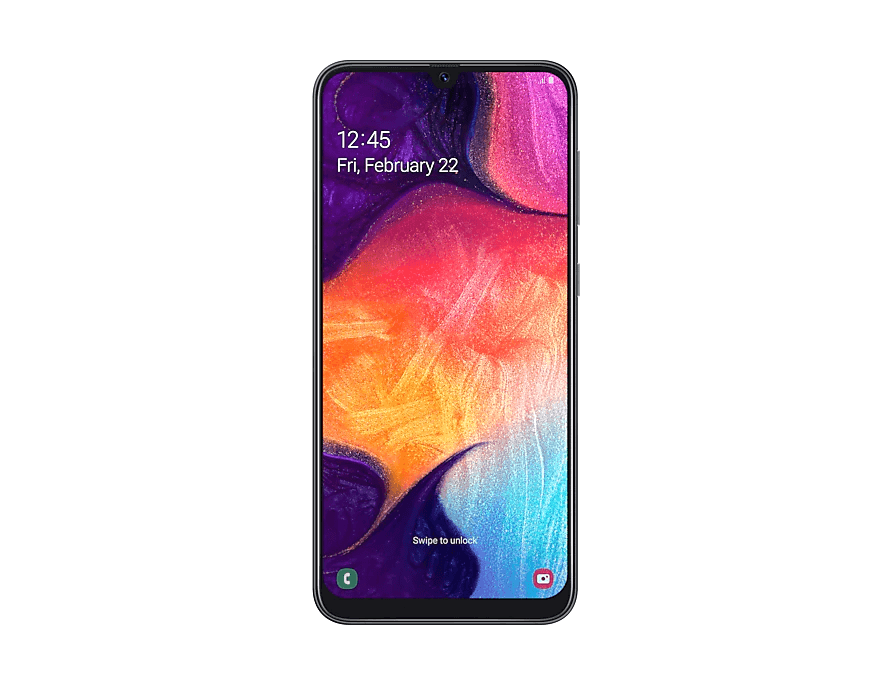 Quick Details
Network: 2G / 3G / 4G
Display: 6.4 inches, Super AMOLED display — (1080 x 2340 pixels)
Software: Android v9.0 (Pie)
Processor: Octa-core CPU (4 x 2.3GHz & 4 x 1.7GHz) (Samsung Exynos 9610)
Memory: 4GB / 6GB RAM | 64GB / 128GB ROM
Cameras: Front — 25 MP (f/2.0, HDR, 1080p video @ 30fps) | Rear — Triple Setup: 25 MP (f/1.7, PDAF), 8 MP (f/2.2, ultrawide, FF), 5 MP (f/2.2, depth sensor) w/ LED flash, HDR & 1080p video @ 30fps, EIS
Battery: 4000 mAh
Price: Check today's price
Other Features: Fingerprint reader, Always On Display, Face unlock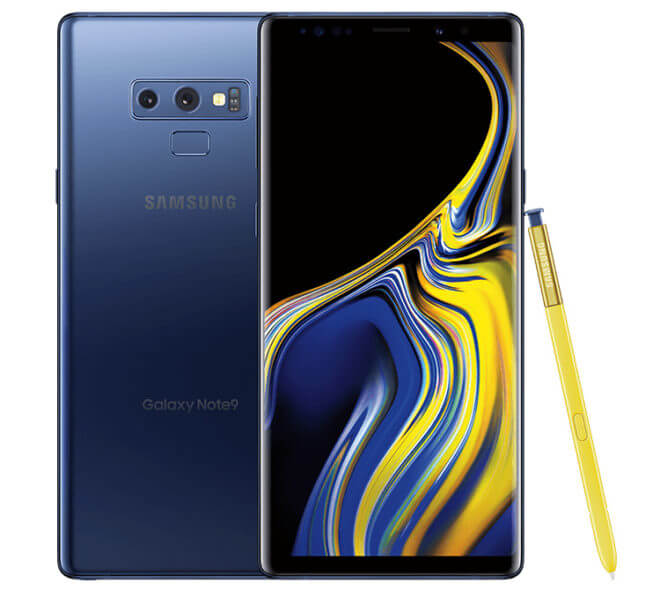 Quick Details
Network: 2G / 3G / 4G
Display: 6.4 inches, Super AMOLED Touchscreen display — (1440 x 2960 pixels)
Software: Android v8.1 (Oreo)
Processor: Octa-core CPU — 4×2.7 GHz & 4×1.8GHz (Samsung Exynos 9810 Octa)
Memory: 6GB / 8GB RAM | 128GB / 512GB ROM
Cameras: Front — 8 MP (f/1.7, Auto-HDR, 1440p@30fps video) | Rear — Dual Setup: 12 MP (variable aperture: f/1.5 – 2.4) + 12 MP (f/2.4), OIS, dual Pixel PDAF, 2x Optical Zoom, LED flash, Auto-HDR, 2160p@60fps video
Battery: 4000 mAh
Price: Check today's price
Other Features: Fingerprint Reader, Iris scanner, heart rate sensor, Samsung DeX, Wireless charging, Bixby, ANC, Stereo speakers, Always on display, Stylus integration, IP68 dust & water resistance, Samsung pay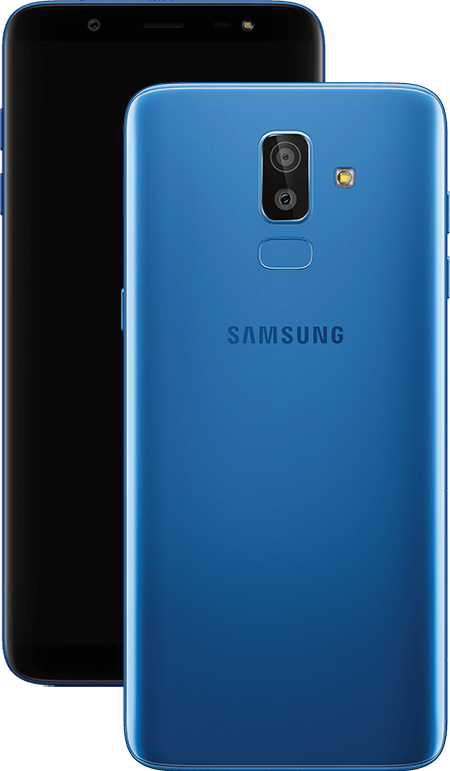 Quick Details
Network: 2G / 3G / 4G
Display: 6.0 inches, Super AMOLED capacitive touchscreen display — (720 x 1480 pixels)
Software: Android 8.0 (Oreo)
Processor: Octa-core 1.6 GHz Cortex-A53 (Qualcomm SDM450 Snapdragon 450)
Memory: 4GB RAM RAM | 64GB ROM
Cameras: Front — 16MP (f/1.9, LED flash) | Rear — 16MP (f/1.7) + 5MP (f/1.9), LED flash
Battery: 3500 mAh
Price: Check today's price
Other Features: Fingerprint Reader — Yes, Face Unlock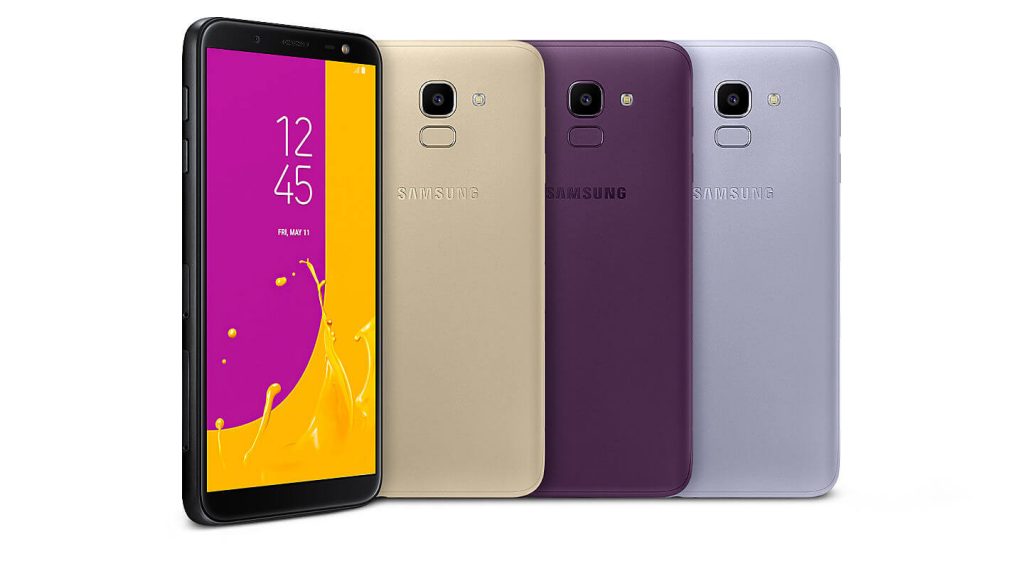 Quick Details
Network: 2G / 3G / 4G
Display: 5.6 inches, Super AMOLED Touchscreen display — (720 x 1480 pixels)
Software: Android v8.0 (Oreo)
Processor: 1.6 GHz Octa-core CPU (Samsung Exynos 7870 Octa)
Memory: 3GB / 4GB RAM | 32GB / 64GB ROM
Cameras: Front — 8 MP (f/1.9, LED flash) | Rear — 13 MP (f/1.9, autofocus, LED flash, 1080p video @ 30fps)
Battery: 3000 mAh
Price: Check today's price
Other Features: Fingerprint Reader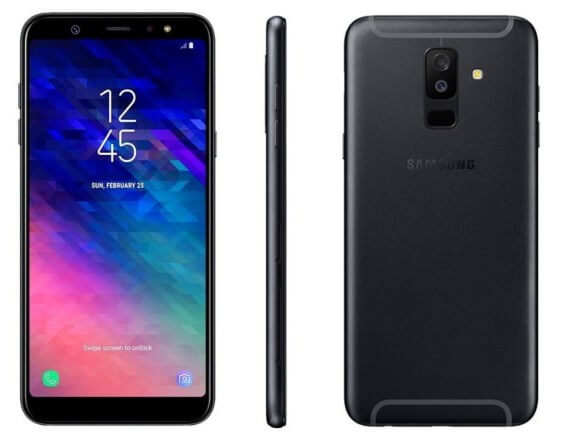 Quick Details
Network: 2G / 3G / 4G
Display: 6.0 inches, Super AMOLED Touchscreen display — (1080 x 2220 pixels)
Software: Android v8.0 (Oreo)
Processor: 1.8 GHz Octa-core CPU (Qualcomm Snapdragon 450)
Memory: 3GB / 4GB RAM | 32GB / 64GB ROM
Cameras: Front — 24 MP (f/1.9, LED flash) | Rear — Dual Setup — 16MP (f/1.7) + 5 MP (f/1.9), PDAF, LED flash, 1080p @ 30fps Video
Battery: 3500 mAh
Price: Check today's price
Other Features: Fingerprint Reader, Samsung Pay, Dolby Atmos Sound (Headphones only), Always On display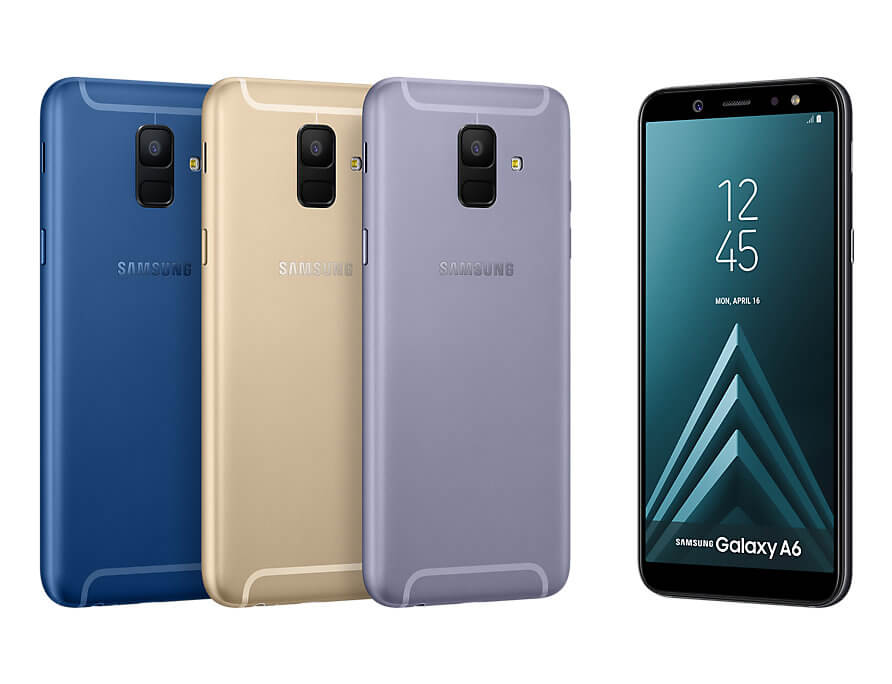 Quick Details
Network: 2G / 3G / 4G
Display: 5.6 inches, Super AMOLED Touchscreen display — (720 x 1480 pixels)
Software: Android v8.0 (Oreo)
Processor: 1.6 GHz Octa-core CPU (Samsung Exynos 7870 Octa)
Memory: 3GB / 4GB RAM | 32GB / 64GB ROM
Cameras: Front — 16 MP (f/1.9, LED flash) | Rear — 16 MP (f/1.7, PDAF, LED flash, 1080p video @ 30fps)
Battery: 3000 mAh
Price: Check today's price
Other Features: Fingerprint Reader, Samsung Pay, Dolby Atmos Sound (Headphones only)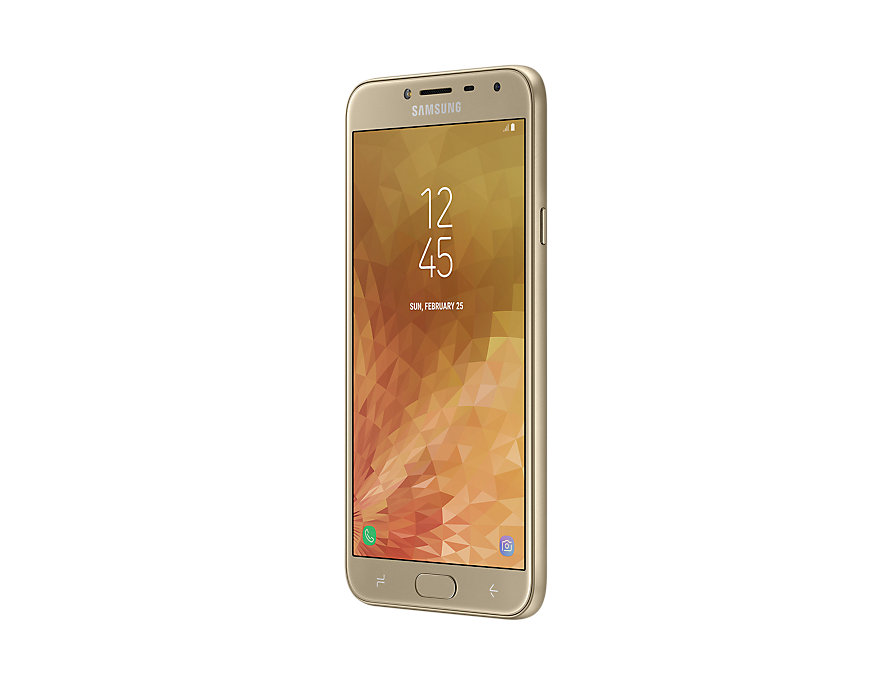 Quick Details
Network: 2G / 3G / 4G
Display: 5.5 inches, Super AMOLED Touchscreen display — (720 x 1280 pixels)
Software: Android v8.0 (Oreo)
Processor: 1.4 GHz Quad-core CPU (Samsung Exynos 7570 Quad)
Memory: 2GB RAM | 16GB ROM
Cameras: Front — 5 MP (f/2.2, LED flash) | Rear — 13 MP (f/1.9, autofocus, LED flash, 1080p video @ 30fps)
Battery: 3000 mAh
Price: Check today's price
Other Features: –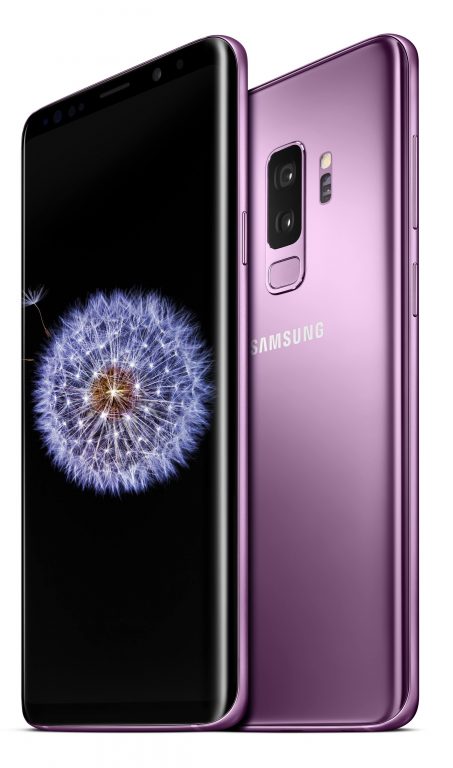 Quick Details
Network: 2G / 3G / 4G
Display: 6.2 inches, Super AMOLED Touchscreen display — (1440 x 2960 pixels)
Software: Android v8.0 (Oreo)
Processor: Octa-core CPU — 4×2.7 GHz & 4×1.8 GHz (Samsung Exynos 9810 Octa)
Memory: 6GB RAM | 64/128/256 GB ROM
Cameras: Front — 8 MP (f/1.7, autofocus, 1440p@30fps video, Auto HDR) | Rear — Dual Setup: 12 MP (variable aperture: f/1.5 – 2.4) + 12 MP (f/2.4), OIS, PDAF, 2x Optical Zoom, LED flash, 2160p video @ 60fps video, 1080p@240fps video, 720p@960fps video, HDR
Battery: 3500 mAh
Price: Check today's price
Other Features: Front and Back Gorilla Glass 5 Protection, IP68 dust and water resistance, Always-on display, Iris Scanner, Fingerprint Scanner, Fast Charging, Wireless Charging, Bixby Assistant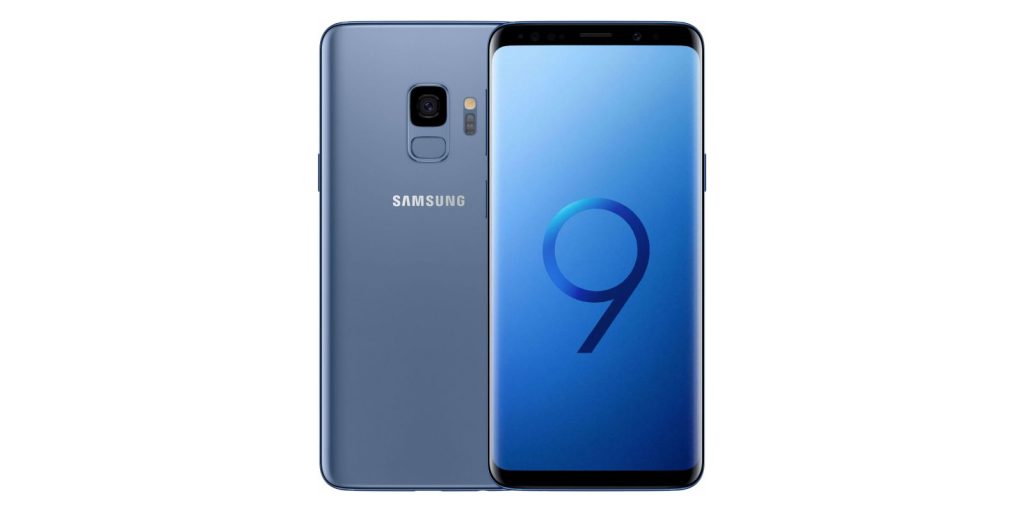 Quick Details
Network: 2G / 3G / 4G
Display: 5.8 inches, Super AMOLED Touchscreen display — (1440 x 2960 pixels)
Software: Android v8.0 (Oreo)
Processor: Octa-core CPU — 4×2.7 GHz & 4×1.8 GHz (Samsung Exynos 9810 Octa)
Memory: 4GB RAM | 64/128/256 GB ROM
Cameras: Front — 8 MP (f/1.7, autofocus, 1440p@30fps video, Auto HDR) | Rear — 12 MP (variable aperture — f/1.5 – f/2.4, PDAF, OIS, LED Flash)
Battery: 3000 mAh
Price: Check today's price
Other Features: Front and Back Gorilla Glass 5 Protection, IP68 dust and water resistance, Always-on display, Iris Scanner, Fingerprint Scanner, Fast Charging, Wireless Charging, Bixby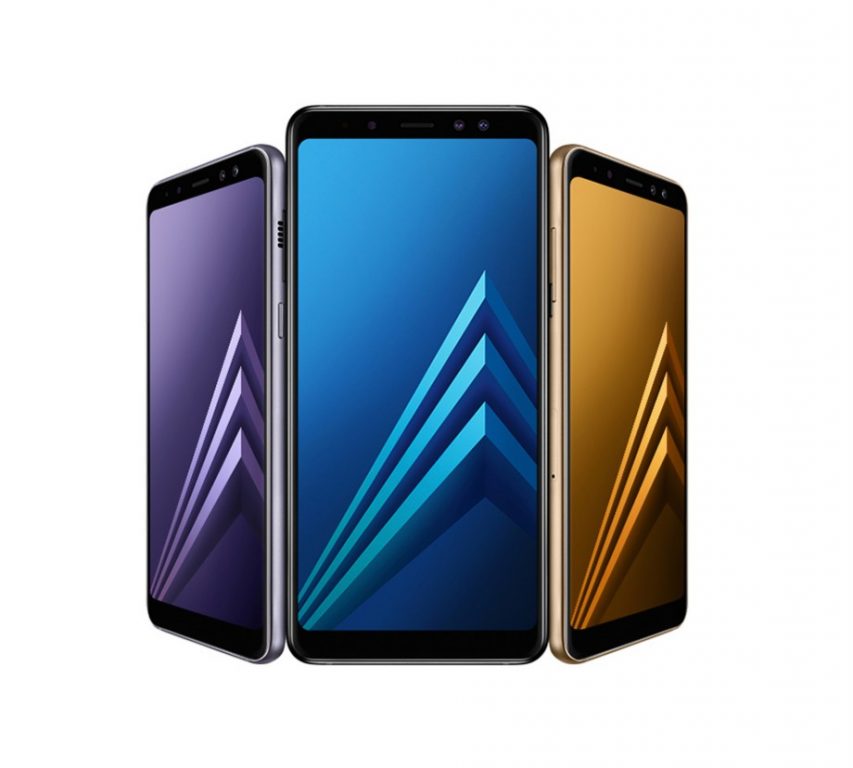 Quick Details
Network: 2G / 3G / 4G
Display: 6 inches, Super AMOLED Touchscreen display — (1080 x 2220 pixels (18.5:9))
Software: Android 7.1.1 (Nougat)
Processor: Octa-core CPU: 2×2.2 GHz + 6×1.6 GHz (Samsung Exynos 7885 Octa)
Memory: 4/6 GB RAM | 32/64 GB ROM
Cameras: Front — Dual Setup: 16 MP (f/1.9) + 8 MP (f/1.9), 1080p video | Rear — 16 MP (f/1.7), PDAF, LED flash, 1080p@30fps video
Battery: 3500 mAh
Price: Check today's price
Other Features: Samsung Pay, IP68 dust and water resistance, Corning Gorilla Glass Protection, Always-on display, Fingerprint Reader, Fast charging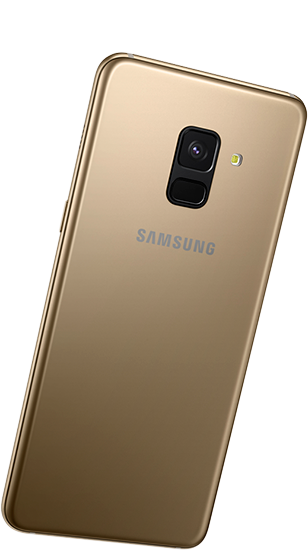 Quick Details
Network: 2G / 3G / 4G
Display: 5.6 inches, Super AMOLED Touchscreen display — (1080 x 2220 pixels (18.5:9))
Software: Android 7.1.1 (Nougat)
Processor: Octa-core CPU: 2×2.2 GHz + 6×1.6 GHz (Samsung Exynos 7885 Octa)
Memory: 4GB RAM | 32/64 GB ROM
Cameras: Front — Dual Setup: 16 MP (f/1.9) + 8 MP (f/1.9), 1080p video | Rear — 16 MP (f/1.7), PDAF, LED flash, 1080p@30fps video
Battery: 3000 mAh
Price: Check today's price
Other Features: Samsung Pay, IP68 dust and water resistance, Corning Gorilla Glass Protection, Always-on display, Fingerprint Reader, Fast charging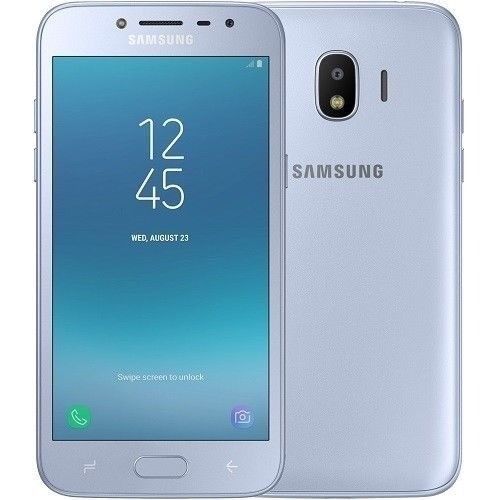 Quick Details
Network: 2G / 3G / 4G
Display: 5.0 inches, Super AMOLED Touchscreen display — (540 x 960 pixels)
Software: Android v7.1 (Nougat)
Processor: 1.4 GHz Quad-core CPU (Qualcomm Snapdragon 425)
Memory: 1.5GB RAM | 16GB ROM
Cameras: Front — 5 MP (f/2.2, LED flash) | Rear — 8 MP (f/2.2, autofocus, LED flash, 1080p@30fps video)
Battery: 2600 mAh
Price: Check today's price
Other Features: OTG, FM Radio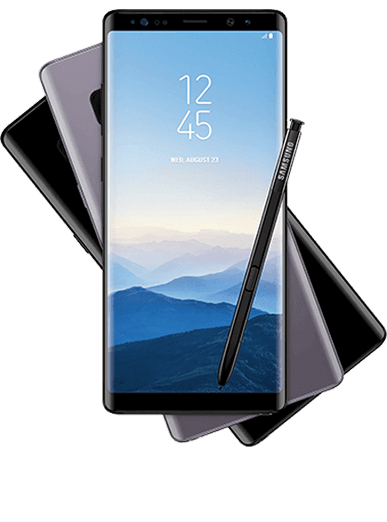 Quick Details
Network: 2G / 3G / 4G
Display: 6.3 inches, Super AMOLED Touchscreen display — (1440 x 2960 px)
Software: Android v7.1.1 (Nougat)
Processor: Octa-core CPU — 4×2.3 GHz & 4×1.7 GHz
Memory: 6GB RAM | 64/128/256 GB ROM
Cameras: Front — 8 MP (f/1.7, autofocus, Auto HDR, 1440p@30fps) | Rear — Dual 12 MP (f/1.7, PDAF, OIS, dual-tone LED flash, Auto HDR, 2160p@30fps, 1080p@60fps)
Battery: 3300 mAh
Price: Check today's price
Other Features: Corning Gorilla Glass 5 protection (front and back), stylus, IP68 Dust/Waterproof, Always-on display, Dual rear camera setup, Iris Scanner, Fingerprint scanner, Samsung Dex, Fast charging, Wireless charging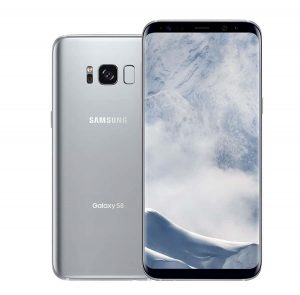 Quick Details
Network: 2G / 3G / 4G
Display: 6.2 inches, Super AMOLED Touchscreen display — (1440 x 2960 px)
Software: Android v7.0 (Nougat)
Processor: Octa-core CPU (4×2.3 GHz & 4×1.7 GHz)
Memory: 4GB/6GB RAM / 64GB/128GB ROM
Cameras: Front — 8 MP / Rear — 12MP (f/1.7, PDAF, OIS, LED flash)
Battery: 3500 mAh
Price: from N250,000
Other Features: Gorilla Glass 5 protection, dust/waterproof, fingerprint sensor, iris scanner, always-on display, fast charging, wireless charging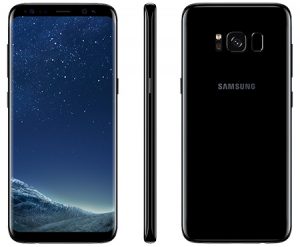 Quick Details
Network: 2G / 3G / 4G
Display: 5.8 inches, Super AMOLED Touchscreen display — (1440 x 2960 px)
Software: Android v7.0 (Nougat)
Processor: Octa-core CPU (4×2.3 GHz & 4×1.7GHz)
Memory: 4GB RAM / 64GB ROM
Cameras: Front — 8 MP / Rear — 12MP (f/1.7, PDAF, OIS, LED flash)
Battery: 3000 mAh
Price: from N220,000
Other Features: Gorilla Glass 5 protection, dust/waterproof, fingerprint sensor, Iris scanner, always-on display, fast charging, wireless charging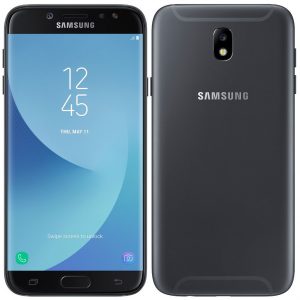 Quick Details
Network: 2G / 3G / 4G
Display: 5.5 inches, Super AMOLED Touchscreen display — (1080 x 1920 px)
Software: Android v7.1 (Nougat)
Processor: 1.6 GHz Octa-core CPU
Memory: 3GB RAM / 32GB/64GB ROM
Cameras: Front — 13 MP / Rear — 13 MP (f/1.7, autofocus, LED flash)
Battery: 3600 mAh
Price: from N105,000
Other Features: Fingerprint sensor, Always-on display
More Brand Phones