This article contains every single Apple iPhone that can be purchased right here in Nigeria; their quick features and prices.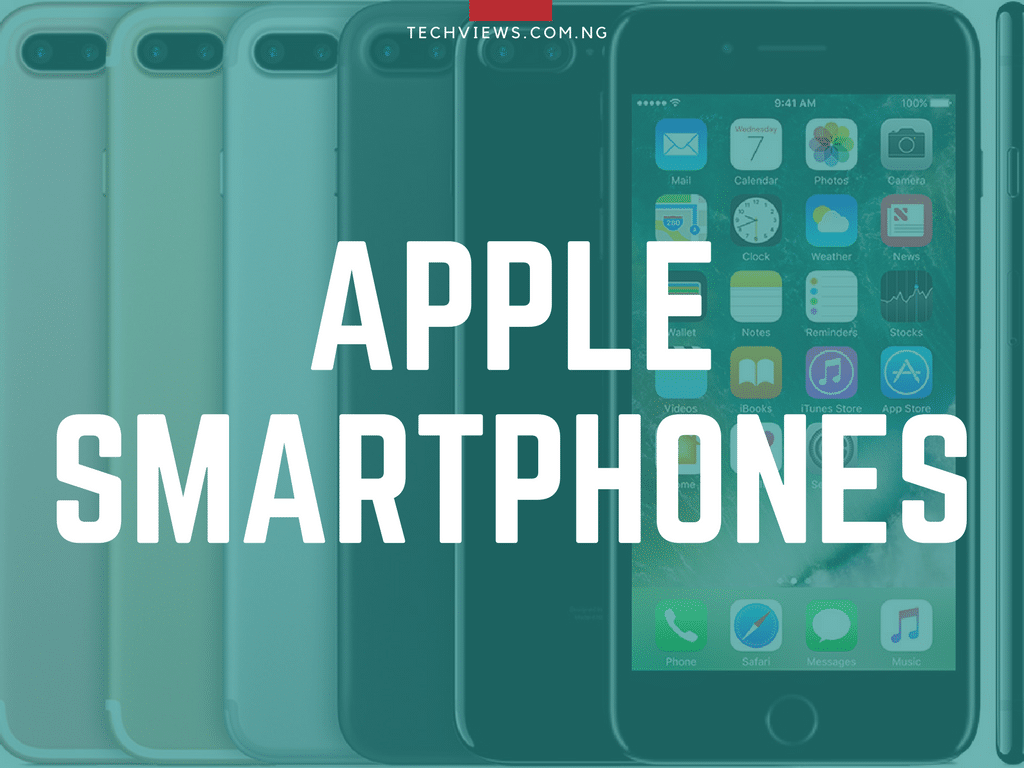 Always updated with the latest devices in the market, you can trust that you are seeing nothing but the newest release.
To see the current price of each device, you can simply click on the "check today's price" link.
Where To Buy Apple iPhone Phones
You can buy Apple iPhone phones online in Nigeria from the following stores.
Latest Apple iPhones and Prices in Nigeria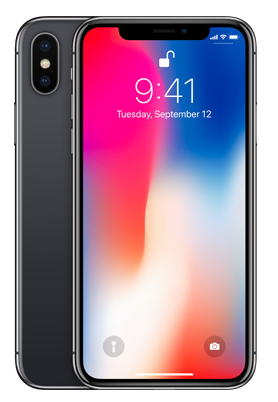 Quick Details
Network: 2G / 3G / 4G
Display: 5.8 inches, Super Retina display — (1125 x 2436 pixels)
Software: iOS 11
Processor: Hexa-core CPU (Apple A11 Bionic)
Memory: 3GB RAM | 64/256GB ROM
Cameras: Front — 7 MP (f/2.2, Face detection, HDR, 1080p) | Rear — Dual 12 MP camera setup (f/1.8 & f/2.4, Phase Detection Autofocus, Dual Optical Image Stabilization, 2x Optical Zoom, Quad-LED flash, 2160p@24/30/60fps video)
Battery: –
Price: Check today's price
Other Features: Dust and water resistant (IP67 certified), Apple Pay, Scratch-resistant glass, Dolby Vision/HDR 10, 3D Touch display, True-tone display, Face ID, Fast battery charging, Wireless charging, Siri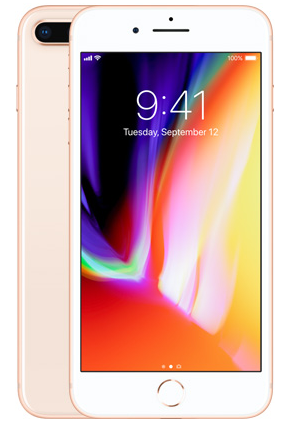 Quick Details
Network: 2G / 3G / 4G
Display: 5.5 inches, LED-backlit IPS LCD Touchscreen display — (1080 x 1920 pixels)
Software: iOS 11
Processor: Hexa-core CPU (Apple A11 Bionic)
Memory: 3GB RAM | 64/256GB ROM
Cameras: Front — 7 MP (f/2.2, Face detection, HDR, 1080p) | Rear — Dual 12 MP camera setup (f/1.8 & f/2.8, Phase Detection Autofocus, Optical Image Stabilization, 2x Optical Zoom, Quad-LED flash, 2160p@24/30/60fps video)
Battery: –
Price: Check today's price
Other Features: Dust and water resistant (IP67 certified), Fingerprint sensor (Touch ID), Apple Pay, Ion-strengthened glass, 3D Touch, True-tone display, Fast battery charging, Wireless charging, Siri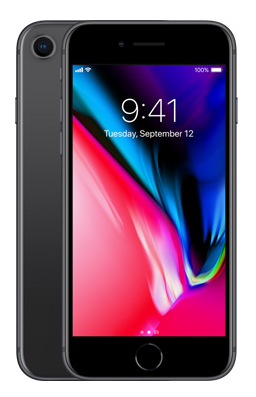 Quick Details
Network: 2G / 3G / 4G
Display: 4.7 inches, LED-backlit IPS LCD Touchscreen display — (750 x 1334 pixels)
Software: iOS 11
Processor: Hexa-core CPU (Apple A11 Bionic)
Memory: 2GB RAM | 64/256GB ROM
Cameras: Front — 7 MP (f/2.2, Face detection, HDR, 1080p) | Rear — 12 MP (f/1.8, PDAF, OIS, quad-LED flash, 2160p@24/30/60fps video)
Battery: –
Price: Check today's price
Other Features: Dust and water resistant (IP67 certified), Fingerprint sensor (Touch ID), Apple Pay, Ion-strengthened glass, 3D Touch, True-tone display, Fast battery charging, Wireless charging, Siri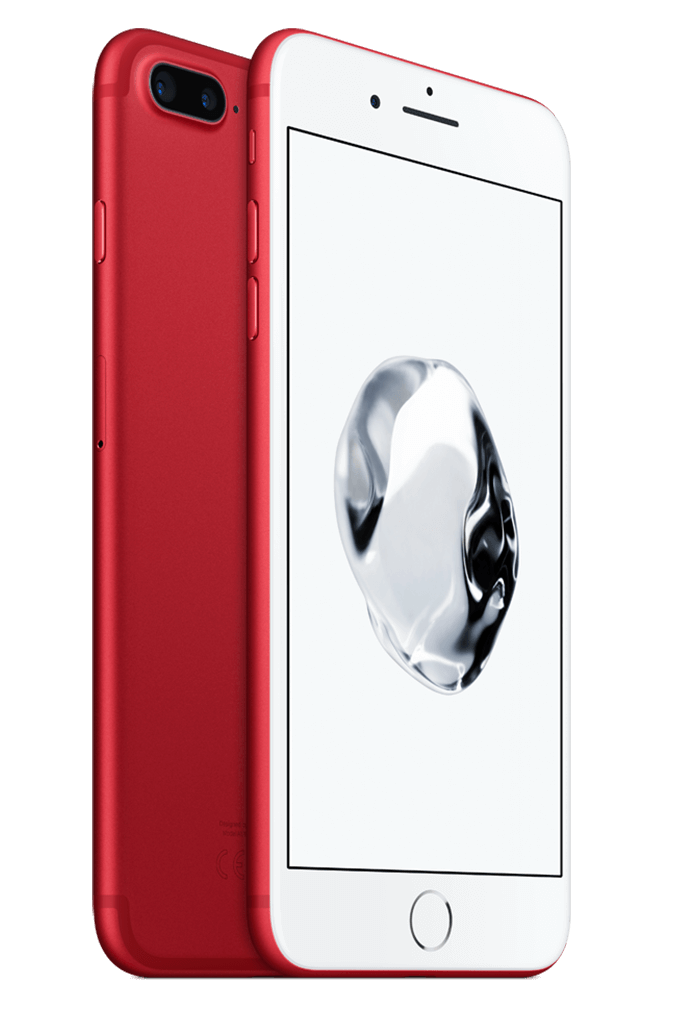 Quick Details
Network: 2G / 3G / 4G
Display: 5.5 inches, LED-backlit IPS LCD Touchscreen display — (1080 x 1920 pixels)
Software: iOS 10
Processor: 2.34 GHz Quad-core CPU (Apple A10 Fusion)
Memory: 3GB RAM | 32/128/256GB ROM
Cameras: Front — 7 MP (f/2.2, Face detection, HDR, 1080p) | Rear — Dual 12 MP setup (f/1.8 & f/2.8, OIS, PDAF, 2x Optical Zoom, quad-LED flash, 2160p@30fps video)
Battery: 2900 mAh
Price: Check today's price
Other Features: Dust and Water resistant (IP67 certified), Apple Pay, Ion-strengthened glass, 3D Touch, Fingerprint Sensor (Touch ID), Siri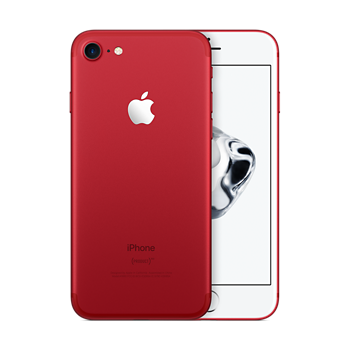 Quick Details
Network: 2G / 3G / 4G
Display: 4.7 inches, LED-backlit IPS LCD Touchscreen display — (750 x 1334 pixels)
Software: iOS 10
Processor: 2.34 GHz Quad-core CPU (Apple A10 Fusion)
Memory: 2GB RAM | 32/128/256GB ROM
Cameras: Front — 7 MP (f/2.2, Face detection, HDR, 1080p) | Rear — 12 MP (f/1.8, OIS, PDAF, quad-LED flash, 2160p@30fps video)
Battery: 1960 mAh
Price: Check today's price
Other Features: Dust and Water resistant (IP67 certified), Apple Pay, Ion-strengthened glass, 3D Touch, Fingerprint Sensor (Touch ID), Siri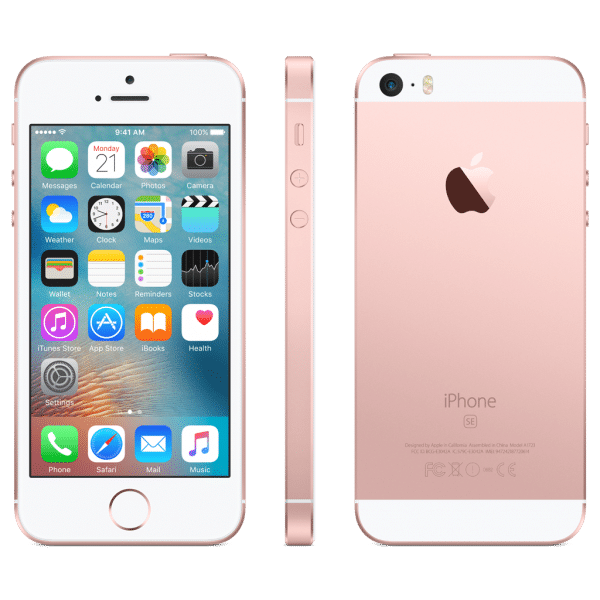 Quick Details
Network: 2G / 3G / 4G
Display: 4.0 inches, LED-backlit IPS LCD Touchscreen display — (640 x 1136 pixels)
Software: iOS 9.3.2
Processor: 1.84 GHz Dual-core CPU (Apple A9)
Memory: 2GB RAM | 16/32/64/128GB ROM
Cameras: Front — 1.2 MP (f/2.4, face detection, HDR, 720p) | Rear — 12 MP (f/2.2, PDAF, dual-LED flash, 2160p@30fps video)
Battery: 1624 mAh
Price: Check today's price
Other Features: Apple Pay, Fingerprint Sensor (Touch ID), Siri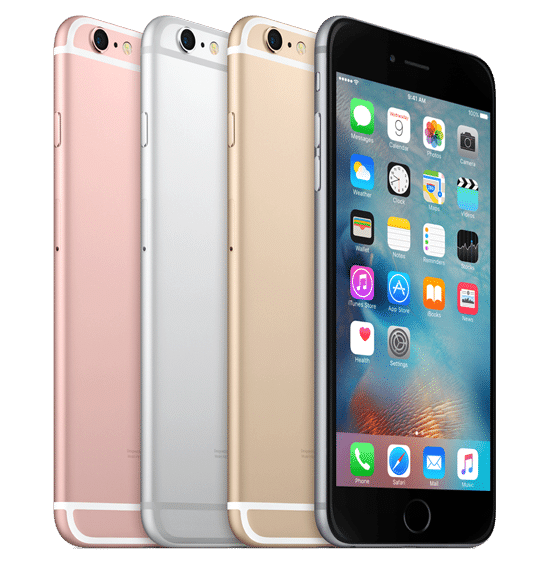 Quick Details
Network: 2G / 3G / 4G
Display: 5.5 inches, LED-backlit IPS LCD Touchscreen display — (1080 x 1920 pixels)
Software: iOS 9
Processor: 1.84 GHz Dual-core CPU (Apple A9)
Memory: 2GB RAM | 16/32/64/128GB ROM
Cameras: Front — 5 MP (f/2.2, face detection, HDR, 1080p) | Rear — 12 MP (f/2.2, PDAF, dual-LED flash, OIS, 2160p@30fps video)
Battery: 2750 mAh
Price: Check today's price
Other Features: Apple Pay, Fingerprint Sensor (Touch ID), Ion-strengthen glass, 3D Touch, Siri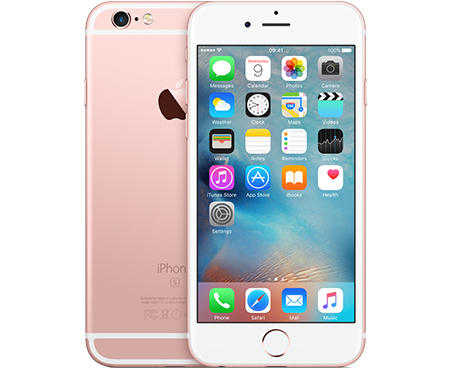 Quick Details
Network: 2G / 3G / 4G
Display: 4.7 inches, LED-backlit IPS LCD Touchscreen display — (750 x 1334 pixels)
Software: iOS 9
Processor: 1.84 GHz Dual-core CPU (Apple A9)
Memory: 2GB RAM | 16/32/64/128GB ROM
Cameras: Front — 5 MP (f/2.2, face detection, HDR, 1080p) | Rear — 12 MP (f/2.2, PDAF, dual-LED flash, 2160p@30fps video)
Battery: 1715 mAh
Price: Check today's price
Other Features: Apple Pay, Fingerprint Sensor (Touch ID), Ion-strengthen glass, 3D Touch, Siri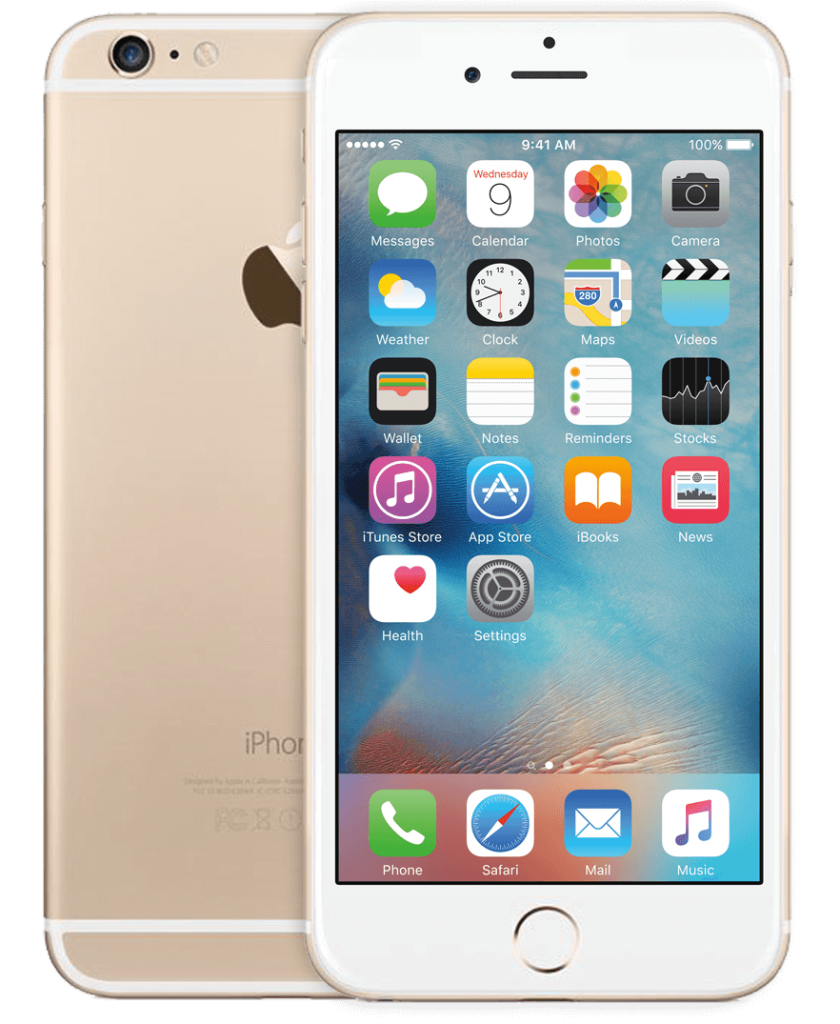 Quick Details
Network: 2G / 3G / 4G
Display: 5.5 inches, LED-backlit IPS LCD Touchscreen display — (1080 x 1920 pixels)
Software: iOS 8
Processor: 1.4 GHz Dual-core CPU (Apple A8)
Memory: 1GB RAM | 16/32/64/128GB ROM
Cameras: Front — 1.2 MP (f/2.2, face detection, HDR, 720p) | Rear — 8 MP (f/2.2, PDAF, OIS, dual-LED flash, 1080p@60fps video)
Battery: 2915 mAh
Price: Check today's price
Other Features: Apple Pay, Fingerprint Sensor (Touch ID), Ion-strengthen glass, Siri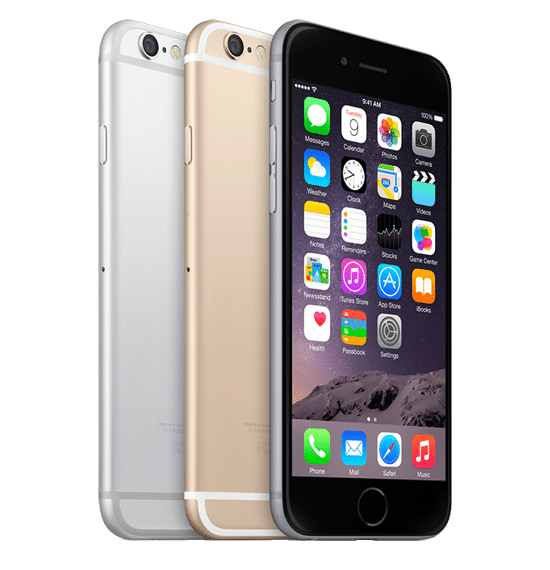 Quick Details
Network: 2G / 3G / 4G
Display: 4.7 inches, LED-backlit IPS LCD Touchscreen display — (750 x 1334 pixels)
Software: iOS 8
Processor: 1.4 GHz Dual-core CPU (Apple A8)
Memory: 1GB RAM | 16/32/64/128GB ROM
Cameras: Front — 1.2 MP (f/2.2, face detection, HDR, 720p) | Rear — 8 MP (f/2.2, PDAF, dual-LED flash, 1080p@60fps video)
Battery: 1810 mAh
Price: Check today's price
Other Features: Apple Pay, Fingerprint Sensor (Touch ID), Ion-strengthen glass, Siri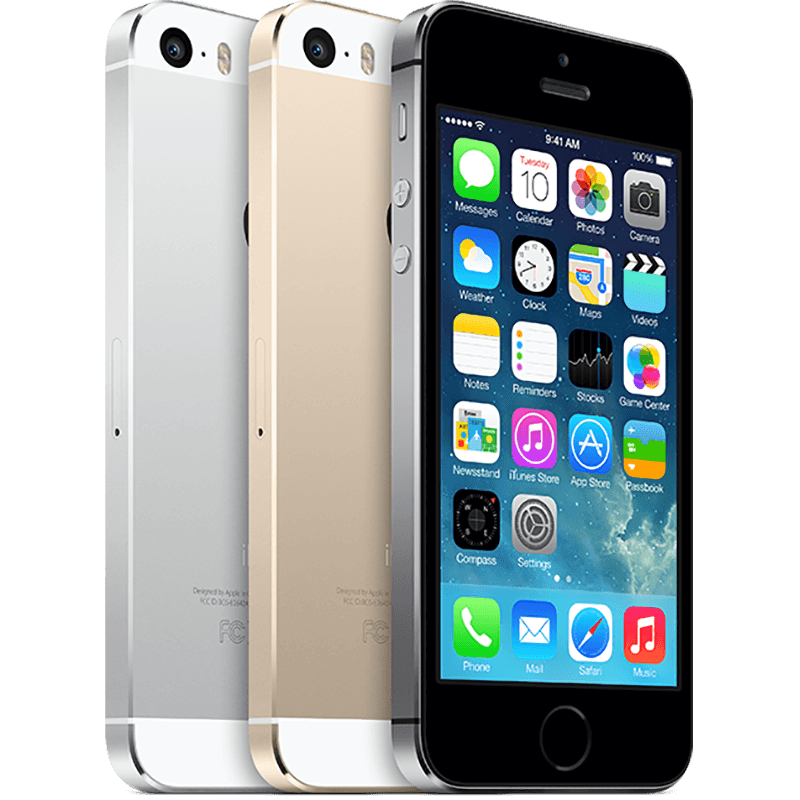 Quick Details
Network: 2G / 3G / 4G
Display: 4.0 inches, LED-backlit IPS LCD Touchscreen display — (640 x 1136 pixels)
Software: iOS 7
Processor: 1.3 GHz Dual-core CPU (Apple A7)
Memory: 1GB RAM | 16/32/64GB ROM
Cameras: Front — 1.2 MP (f/2.4, face detection, HDR, 720p) | Rear — 8 MP (f/2.2, autofocus, dual-LED flash, 1080p@30fps video)
Battery: 1560 mAh
Price: Check today's price
Other Features: Fingerprint Sensor (Touch ID), Gorilla Glass, Siri
More Brand Phones