The iPhone 8 (and 8 Plus) made history on the day they were launched:
They were the first smartphones (in the world) to become obsolete in less than 30 minutes after launch.
What's that catchphrase again …
"Dead on Arrival"?
Ha!
Ok, sarcasm aside, they truly did make history … at least in the Apple world.
The 8 and 8 Plus were the first (ever) iPhone phones to support wireless charging.
Now, that's something 'groundbreaking', ain't it?
Well, let's look at more 'groundbreaking' features the iPhone 8 ships with.
Quick Details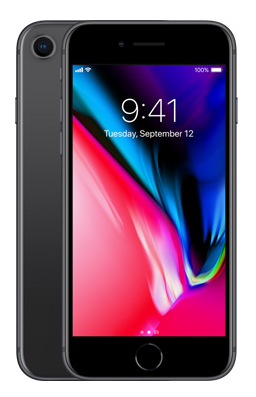 and the 8 plus …
Quick Details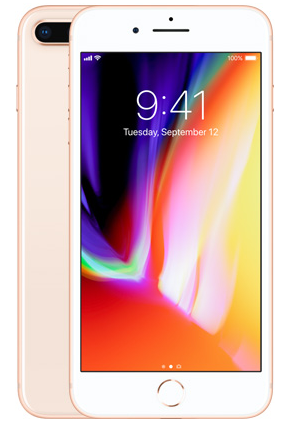 Where To Buy The iPhone 8
Software, Design, Display
As expected, the iPhone 8 and iPhone 8 Plus ship with the latest iteration of Apple's mobile OS — IOS 11 — and are single Nano-SIM devices supporting 3G and LTE (all major bands).
In terms of design, they both bear resemblance to their predecessors but instead of the aluminum back found on the 7 and 7 plus, they feature glass backs and are both IP67 certified (dust and water resistant).
The iPhone 8 features a 4.7-inch LED-backlit IPS LCD touchscreen display having a resolution of 750 x 1334 pixels (326 PPI) while the iPhone 8 Plus has a 5.5-inch screen having a 1080 by 1920 pixel resolution (401 PPI).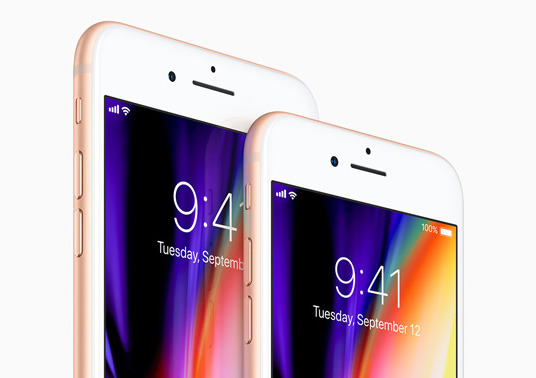 Performance, Hardware, Cameras
Inside of both devices sit the same chipset found on the thousand-dollar iPhone — the Apple A11 Bionic — which is a Hexa-core CPU with an unknown (at the moment) clock speed.
That and the first Apple designed graphics processing unit also found on the thousand-dollar iPhone.
For memory, the iPhone 8 features 2GB of RAM while the iPhone 8 Plus features 3GB — the same amount of RAM found on the thousand-doll… ok, ok, I'd stop.
For storage of media and files, both devices come in two models — a 64GB memory version and a 256GB version — and they both do not support expansion by an external memory card.
The cameras on both devices are what set the iPhone 8 and 8 plus apart.
Whilst featuring the same 7-megapixel (f/2.2) front-facing camera, their primary shooters are far apart.
The iPhone 8 has a single 12-megapixel lens (f/1.8) which supports optical image stabilization, phase detection autofocus and the ability to shoot 4k videos.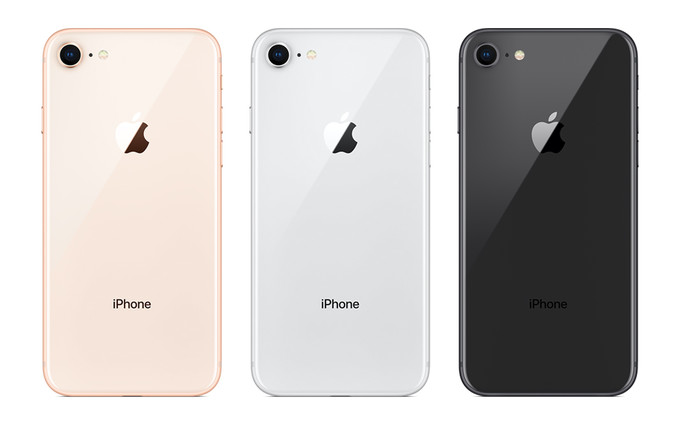 The iPhone 8 Plus, on the other hand, features a dual 12-megapixel camera setup.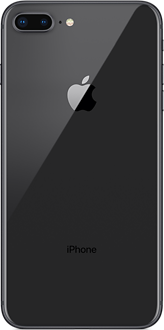 Unlike on the X where both lenses have OIS, only one lens here (the f/1.8 lens) supports it. More features of the 8 Plus' camera include Phase detection autofocus, Auto HDR, 2x optical Zoom, 4k video shots.
Finally, for security, the iPhone 8 and iPhone 8 Plus has a fingerprint sensor in front (like on previous models) — Touch ID.
And nope, the headphone jack did not return.
Apple iPhone 8 and 8 Plus Price in Nigeria
| Store/Model | Price |
| --- | --- |
| Starting Price | From ₦260,000 |
| iPhone 8 | From ₦260,000 |
| iPhone 8 Plus | From ₦295,000 |
Apple iPhone 8 Full Device Specifications
Here are the full essential details about the device…
Network and Software
| | |
| --- | --- |
| 2G | Yes |
| 3G | Yes |
| 4G | Yes (Bands 1, 2, 3, 4, 5, 7, 8, 12, 13, 17, 18, 19, 20, 25, 26, 28, 29, 30, 34, 38, 39, 40, 41, 66) |
| SIM | Nano SIM |
| Operating System | iOS 11 |
Design and Display
| | |
| --- | --- |
| Dimensions | 138.4 x 67.3 x 7.3 mm |
| Weight | 148g |
| Build | Glass back, Water and dust resistant (IP67 certified) |
| Colors | Gold, Silver, Space Grey |
| Display Size | 4.7 inches |
| Display Type | LED-backlit IPS LCD Touchscreen |
| Display Resolution | 750 x 1334 pixels |
| Display Protection | Ion-strengthened glass with oleophobic coating |
Performance and Hardware
| | |
| --- | --- |
| Processor Name | Apple A11 Bionic |
| Processor Type | Hexa-core CPU |
| GPU | Apple-designed GPU |
| RAM | 2GB |
| Internal Memory | 64/256GB |
| SD Card Support | No |
Cameras
| | |
| --- | --- |
| Front Camera | 7 MP (f/2.2, Face detection, HDR, 1080p) |
| Rear Camera | 12 MP (f/1.8, PDAF, OIS, quad-LED flash, 2160p@24/30/60fps video) |
Battery
| | |
| --- | --- |
| Battery Capacity | – |
| Type | Li-Ion |
| Fast Charging | Yes |
Connectivity and Multimedia
| | |
| --- | --- |
| Bluetooth | Yes (v5.0) |
| WiFi | Yes (802.11 a/b/g/n/ac) |
| GPS | Yes |
| USB | v2.0 |
| OTG | – |
| Music Player | Yes |
| Video Player | Yes |
| FM Radio | No |
| Loudspeaker | Yes (Stereo Speakers) |
| Headphone Jack | No |
Misc
| | |
| --- | --- |
| Other Features | Fingerprint sensor (Touch ID), Wireless charging, Siri, Apple Pay |
Apple iPhone 8 Plus Full Device Specifications
Here are the full essential details about the device…
Network and Software
| | |
| --- | --- |
| 2G | Yes |
| 3G | Yes |
| 4G | Yes (Bands 1, 2, 3, 4, 5, 7, 8, 12, 13, 17, 18, 19, 20, 25, 26, 28, 29, 30, 34, 38, 39, 40, 41, 66) |
| SIM | Nano SIM |
| Operating System | iOS 11 |
Design and Display
| | |
| --- | --- |
| Dimensions | 158.4 x 78.1 x 7.5 mm |
| Weight | 202g |
| Build | Glass back, Water and dust resistant (IP67 certified) |
| Colors | Gold, Silver, Space Grey |
| Display Size | 5.5 inches |
| Display Type | LED-backlit IPS LCD Touchscreen |
| Display Resolution | 1080 x 1920 pixels |
| Display Protection | Ion-strengthened glass with oleophobic coating |
Performance and Hardware
| | |
| --- | --- |
| Processor Name | Apple A11 Bionic |
| Processor Type | Hexa-core CPU |
| GPU | Apple-designed GPU |
| RAM | 3GB |
| Internal Memory | 64/256GB |
| SD Card Support | No |
Cameras
| | |
| --- | --- |
| Front Camera | 7 MP (f/2.2, Face detection, HDR, 1080p) |
| Rear Camera | Dual 12 MP camera setup (f/1.8 & f/2.8, Phase Detection Autofocus, Optical Image Stabilization, 2x Optical Zoom, Quad-LED flash, 2160p@24/30/60fps video) |
Battery
| | |
| --- | --- |
| Battery Capacity | – |
| Type | Li-Ion |
| Fast Charging | Yes |
Connectivity and Multimedia
| | |
| --- | --- |
| Bluetooth | Yes (v5.0) |
| WiFi | Yes (802.11 a/b/g/n/ac) |
| GPS | Yes |
| USB | v3.0 |
| OTG | – |
| Music Player | Yes |
| Video Player | Yes |
| FM Radio | No |
| Loudspeaker | Yes (Stereo Speakers) |
| Headphone Jack | No |
Misc
| | |
| --- | --- |
| Other Features | Fingerprint sensor (Touch ID), Wireless charging, Siri, Apple Pay |
More Devices