Tell me, the hype is becoming too much, isn't it?
Everywhere you turn, people seem to be talking about the new camera device from Tecno.
I mean, what is so special about the device?
You walk into the phone store … Camon CX.
You ask for recommendations online … Camon CX.
Even more astonishing, university students are now taking selfies inside laboratories (workshops too), just to ensure that their photos become one of the best in the CXCampus challenge on twitter.
I always like 2 find out how things work. Oya show us d anomalous prop. of water cc @TECNOMobileNG #UNIBEN #CXCAMPUS pic.twitter.com/LxiFt1wyPg

— Darlington_Daniel'z™ (@inspiredDanielz) May 17, 2017
There's even this guy who sold his 5-day old phone just to get the CX and according to him, he does not regret the decision … not even a bit.
But, is the device really that good?
If it is, is it something affordable?
Is it the best bang for your buck?
I'll get to those questions in a bit, something important to note at this point is the fact that the Tecno Camon CX is presently retailing for between ₦55,000 and ₦75,000 — depending on the store you purchase from.
Now, let's talk about the device.
Design and Display.
One of the most important features that should be a smartphone staple is an awesome design. Especially now that one would be shelling out upwards of 50 grand to get a device.
The Camon CX does not disappoint in this regard.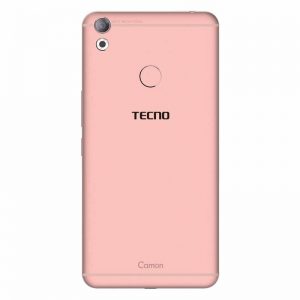 Coming in at just over 165 grams, the Tecno Camon CX is almost 10 grams lighter than the C9, but they both sport the same screen size — 5.5″.
That's the norm these days, but one thing worth mentioning is how slim the device is. Yomi (from MobilityArena) made sure he pointed that out.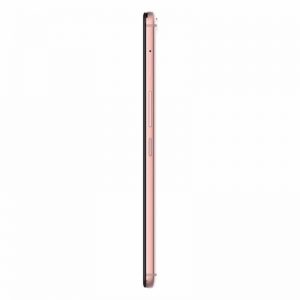 His exact words were …
Its metallic body feels good. And the very slim profile is a huge plus — Yomi (emphasis mine)
Yes, and since he has mentioned it, you should know that the Camon CX ships in a full metal build.
Word is, Tecno made the metal from a piece of Aerospace-Grade Aluminium, but the koko be say, the device has a premium feel thanks to its all metal chassis.
Another blogger who is loving the external hardware of the design is Wale (from Geek NG). After playing with the device for a few weeks, he had this to say about the design of the device …
It's hard to fault the overall design of this beautiful device, trust me. — Wale.
So yeah, the design is nice and all, how about the display?
I have mentioned the fact that the CX has a 5.5-inch display right?
Well, that 5.5″ would be hella gorgeous to look at because the resolution is 1080p making the display have an impressive PPI of around 400.
But enough with the technical jargon. Here's what Adewale (TechCity) thinks …
The display is also impressive at 5.5-inches with full HD resolution. Not only is the display bright enough that cranking the brightness to maximum was no use, colours look balanced and natural … — Adewale
The design and display department can be summed up as follows:
Tecno Camon CX: Design and Display
Dimensions: 152.8 x 75.8 x 5.6mm.
Weight: 166g.
Colors: Champagne Gold, Elegant Blue, Rose Gold, Sky Grey.
Display Size: 5.5 inches.
Display Type: IPS Capacitive LCD touchscreen
Display Resolution: 1080 x 1920 pixels (401 pixels per inch).
Performance
"What kind of processor ships with the Camon CX and would it be fast enough?"
"Can the Camon CX multitask efficiently?"
"Does the device lag or "hang" during use?"
"Can I game heavily with the Camon?"
Those are the kind of questions that come to mind when talking about the performance of the device.
For the Camon CX, Tecno utilized an octa-core chipset from their all time favorite SoC manufacturer, Mediatek.
This chipset (MT6750T) can normally take up 4GB of RAM, but Tecno fit just 2GB into the Camon.
For them geeks, the MT750 is a 64-bit octa-core processor with two CPU clusters (Cluster 1 — 4 ARM-A53 cores clocked at 1.5GHz, Cluster 2 — 4 ARM-A53 cores clocked at 1.0GHz) and graphics handled by a Mali-T860 GPU.
For those who do not understand an ounce of the jargon stated up there, here's what Saruni (techweez) said about the performance of the CX …
The RAM is sufficient as well. Apps like WhatsApp, Twitter and your browser (not chrome) will run well. Demanding apps like Instagram, Facebook, and some games might lag a bit, but not to the extent where it becomes annoying. — Saruni
Good enough don't you think?
Wait, listen to what Joy (TechSuplex) had to say …
Performance-wise, I was impressed at first and then I began to notice lags. I thought it was a glitch but it became sort of a common reoccurrence even when I had only 6 apps running. — Joy
Then, Saruni (techweez) went on to say this about multitasking on the Camon …
What might annoy you though is the fact that the Camon CX does not handle multitasking well and it closes an app as soon as you leave it. — Saruni
Obviously, the 2GB of RAM packed into the device might be too limiting for folks who plan on doing some "heavy lifting" with the CX and Yomi clearly points this fact out …
Being such a highly-featured phone, it would have performed even better if it had 3 GB of RAM instead to improve app loading times. — Yomi
But hey, the Camon was not built to be a beast remember?
It's a "Camera Phone".
You can not eat your cake … and have it.
Tecno Camon CX: Performance Specs
Processor: 1.5GHz Octa-core CPU
Processor type: Mediatek MT6750T
GPU: Mali-T860 MP2
RAM: 2GB
Software.
As at publishing this article, the latest (stable) Android version in the market is Nougat and this is exactly what you get when you purchase the Camon CX.
Bear in mind, however, that, you would not be getting Vanilla Nougat, instead, you'd be experiencing Android through Tecno's custom UI — HIOS.
Albeit the software interface being smooth and all, most folks who have reviewed this device are just not feeling HiOS.
Saruni even installed a third-party launcher because to him, Nova launcher looks much better. He even gave Tecno a word …
I think it's time Tecno did away with HiOS or just tone it down like they did on the Tecno L9+, I loved that software experience. — Saruni.
But that is just his opinion.
Whether or not you would enjoy the custom UI depends solely on you and your tastes.
I, for one, hate bloat, so I just might tone down all the features packed into the OS.
And yes, you can use custom fonts on the Camon CX.
Finally, the device gets OTA updates … most users have already received a few, so you just might be lucky to experience Android O on the Camon CX.
Tecno Camon CX: Software
Operating System: Android v7.0 (Nougat).
Skin / UI: HiOS 2.0.
Camera
Yup, we are finally down to the main the main.
If the cameras on the CX suck, then the device might as well be as good as useless. But the question now is, do they suck?
We'll find out it a bit … first of all, you should know that Camon is equipped with two 16MP cameras.
Yep, two!
One in the front (for selfies and video calls) and one at the back.
For the front facing camera, a dual LED flash is provided for lighting in low-light conditions, and the camera itself is positioned at the center of the top of the device.
The thing is large, and it just stares directly at you as if it's watching you.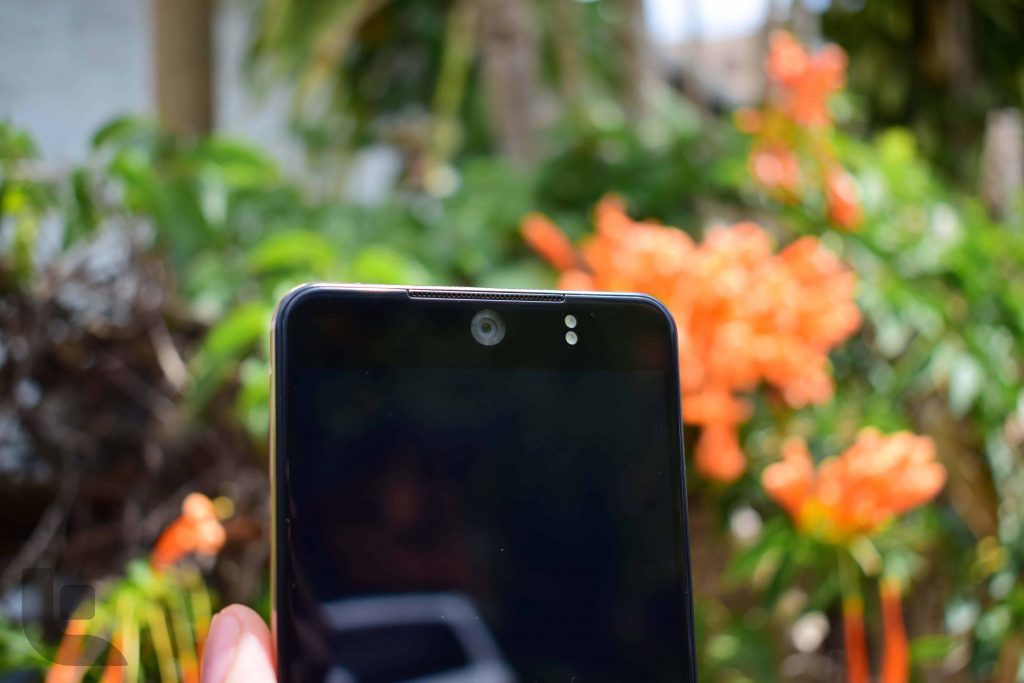 At the back, you have another 16MP shooter at the left edge of the top of the back ("of the top of the back", LOL Engrish!), with a quad LED flash for lighting.
Yup, you read that right, 4 freaking flashlights!
In order to fit four lights at the back, Tecno made a "ring of lights" and situated it directly beneath the 16MP shooter.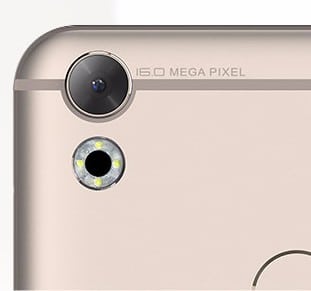 Enough with the details, exactly how good are the Cameras?
Good Enough, I tell you.
Tobi (Misstechy) was really impressed …
Tecno Mobile did a good job with the cameras on the Camon CX. I am really impressed! – Tobi.
… and according to her, the engineers went from zero to a hundred (0 – 100). Here's a shot of what she cooked (I think) …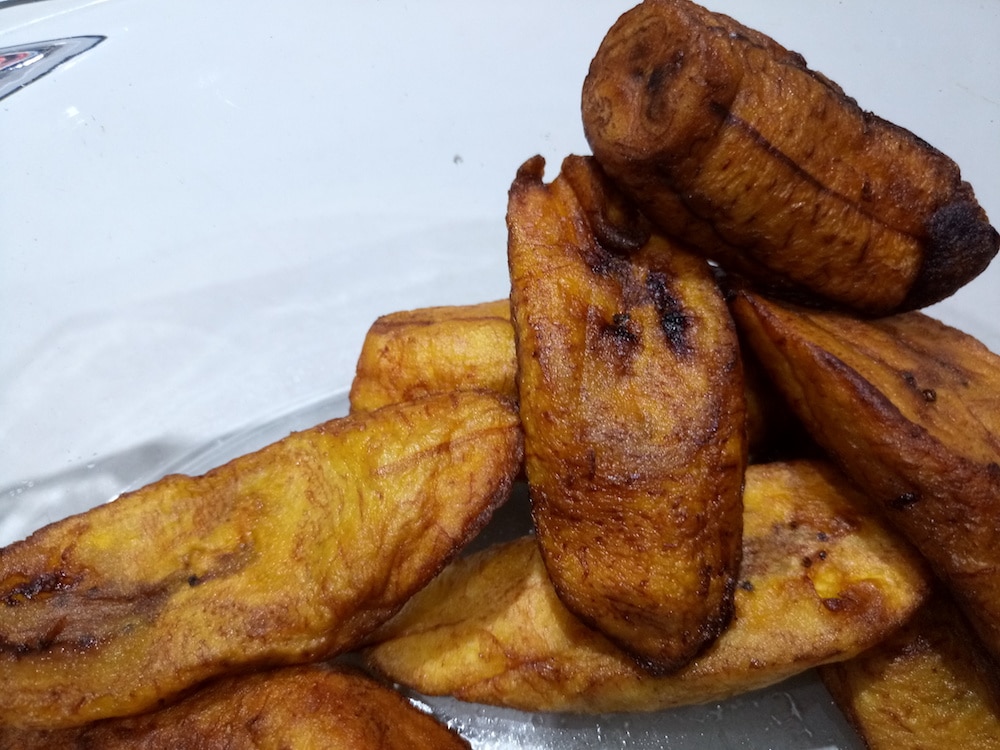 Wale (geek ng) was just being a geek while describing the performance of camera … mumbling technical jargon here and there … but when he finally spoke English, he said this …
Anyway, the camera outputs great images and low-light photography on the Camon CX is awesome. — Wale
Then, there is this really cute dame who narrated her experience using the Camon for two straight days (she gave updates by the hour!). She took the device to her office and the shots she took with the CX were just awesome. Here's one …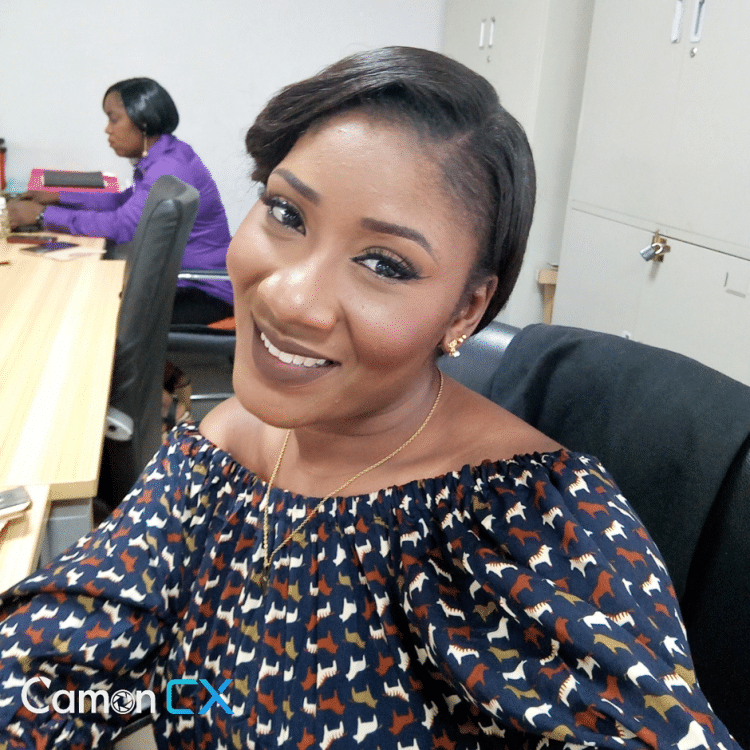 She's cute ba?
Bella (techcityng) also took a selfie with the Camon which caught my eye …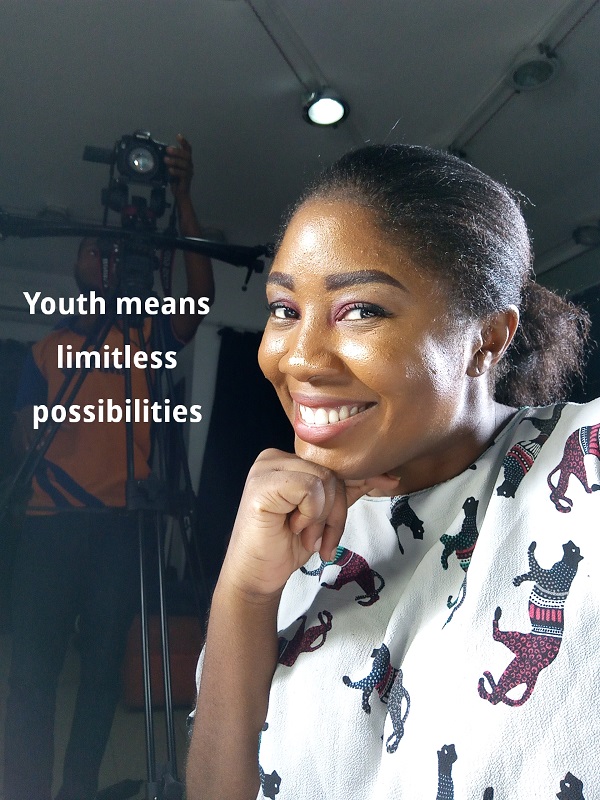 Moving on …
Yomi (Mobility Arena) compared the CX's camera with that of the high-end Microsoft Lumia 950 and he had this to say about the Cameras (both front-facing and back cams) …
In terms of colour reproduction and image resolution, the Camon CX camera is amazing, easily matching what the Lumia camera king offers. — Yomi
He also said this …
" … you can see that the Camon CX selfie camera produces better resolution, not surprisingly. …" — Yomi
but it's not all rosy though, he also had this to say …
"Where [the camon cx] falls short is in capturing the scene and lighting of the background, something that the Lumia handles much better." — Yomi
Wanna see more photos taken with the Camon?
Browse through this Twitter hashtag (#CamonCXNG) for more.
Tecno Camon CX: Camera Summary
Primary Camera: 16.0 Mega Pixel w/ four LED flashlights
Secondary Camera: 16.0 MP w/ Dual-LED Flash
Battery
What good are all these features if the battery only lasts minutes?
To power the CX, Tecno threw in a 3200mAh non-removable Lithium-ion battery into the device.
Nice yeah?
Yep, it is. Even this writer agrees.
But how good is the CX's battery "in real life"?
Let's listen to what Tobi has to say …
I was expecting an average battery life given that it comes with a 3200mAh battery, but thanks to Android Nougat's battery saving feature, you can still squeeze a lot of battery juice from the Camon CX before it is completely depleted. — Tobi
… and Yomi? …
The CX battery provides a full working day of power supply. Sometimes, it still hasn't run out as at 9pm. — Yomi
Wale did a video loop test and the Camon held on for about 11 hours before giving up the ghost.
On average, you should be able to get between 9 and 12 hours on a full charge.
Other Features Worth Mentioning.
Some other things which I simply cannot overlook are:
The Fingerprint Scanner
Tecno was wise enough this time to include a fingerprint scanner (unlike last year's C9) and everybody asserts that the sensor is pretty fast.
Normal thing.
Apart from unlocking your device, the fingerprint scanner also doubles as a means of taking photos and to accept phone calls (when you long press it on incoming calls)
Connectivity
Apart from the usual 2G and 3G, these other details stand out in this department.
4G Compatibility
For them folks looking for smartphones in Nigeria that support GLO's 4G band, I am happy to inform you that Oga over here does.
And not just GLO's alone, the Camon CX supports virtually all Nigerian 4G bands. Specifically, these are the supported 4G LTE bands on the CX:
Band 3 (1800)
Band 7 (2600)
Band 20 (800)
Band 28 (700)
Band 40 (2300)
Dual SIM
The CX is a dual SIM device, and no, you do not have to sacrifice any of your SIM slots to be able to use a memory card — the memory card has its own dedicated slot.
Speaking of memory …
Memory Options
I've already pointed out before that the Tecno Camon CX ships with just 2GB of RAM.
If that annoys you, you should also know that the internal memory capacity of the device is a measly 16GB.
You mad?
Well, you still should also know that when you boot up the device for the first time, you would be welcomed with just 9GB of internal storage left.
Now, you must be really pissed!
Calm down.
Granted, Tecno messed up in this department, but remember that dedicated memory card slot I talked about earlier?
Yeah, you can throw in up to 128GB into it and never worry about running out of storage space again.
Charging Time
Nothing is more annoying than plugging your device and coming back 30 minutes later to find that only about 6% has "entered".
Especially considering the fact that in Naija, "no be your papa get Nepa" so they can seize power anytime they like.
It would interest you to know that the Tecno Camon CX takes roughly 2.5 hours to go from zero to hundred — that is if you use the charger that comes with the device.
If you are planning on using another charger (like that dreadful 0.75A blackberry charger) just plug the phone and go'an sleep!
Tecno Camon CX Price in Nigeria
| Store/Model | Price |
| --- | --- |
| MSRP | – |
| Online Stores | From ₦53,500 |
| Offline Stores | From ₦55,000 |
Final Words
Remember some of the questions I started this article with?
These ones …
But, is the device really that good?

If it is, is it something affordable?

Is it the best bang for your buck?
… specifically.
Time to provide answers.
Victor (Techpoint) had this to say …
Flawed? maybe not so deeply, but strengths far outweigh shortcomings on this smartphone considering its price, design, and camera. — Victor
Saruni said this …
Buy or Not?

As much as that decision is up to you, I would still recommend buying the Tecno Camon CX. It offers a premium design, decent performance and memory, a good camera experience (especially in daylight), all bundled with a good price tag. The Tecno Camon CX gets a buy from us. — Saruni
Then, there's what Tobi said …
The Camon CX drags premium camera features down into an even lower price tier and for its price (N70,000), I'm willing to forgive a couple of understandable shortcomings. — Tobi
… and remember that fine girl from Innovation Village?
Here's what she said …
After using the phone extensively for well over a week, I am convinced that this is an awesome Android phone, which carries the Legacy of TECNO. It is no news that many people still confuse this to be the TECNO of the past, but they are mistaken. I am enjoying every bit of my Camon CX. —  "That Fine Girl"
Me nko, what do I think?
Wanna know what my thoughts are?
Fine, here …
Except you are the one shooting fast and the furious 9, the Tecno Camon CX (as a mobile camera) is more than sufficient for over 82% of the population.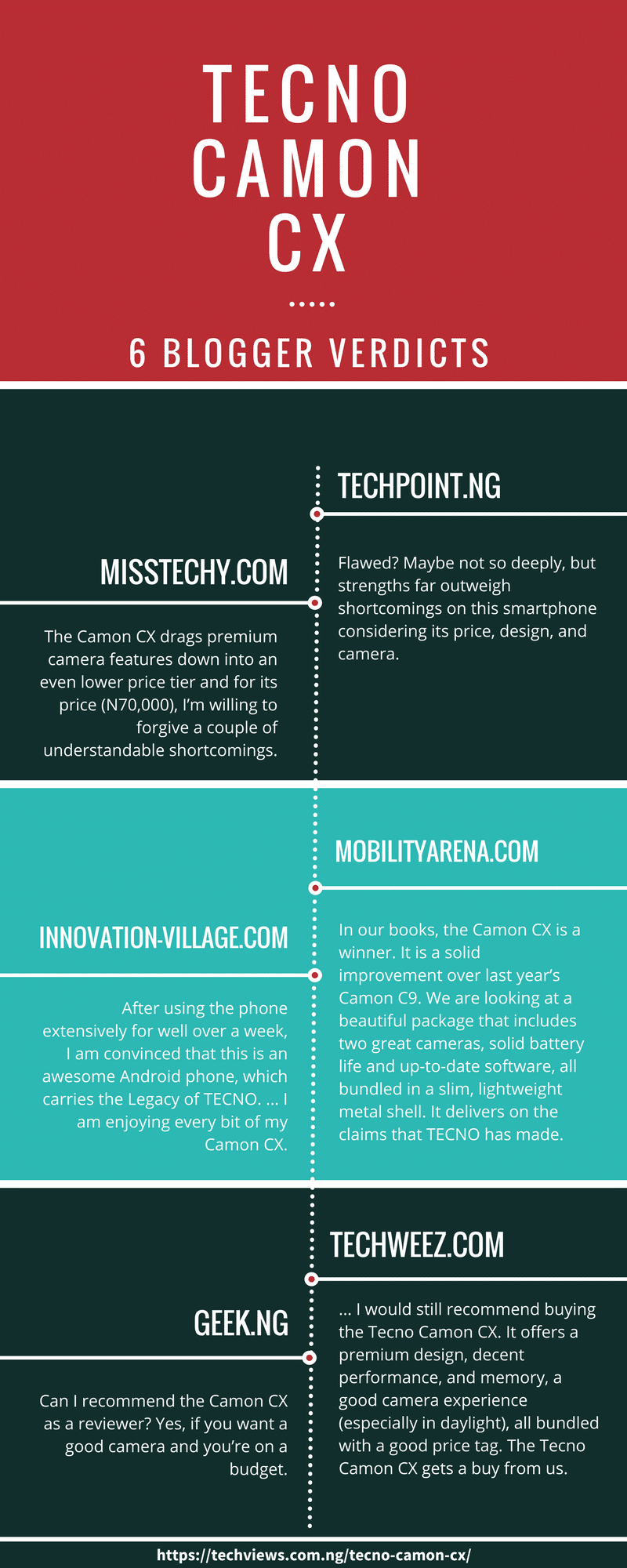 You've read what they (and I) think. What do you think?
More Devices: