The dark.
Tecno mobile has launched quite an enormous amount of smartphones in the dark before and they are doing it again this time with the Tecno WX4.
Why in the dark?
I mean, the device looks like the camon cx cute, so why hide it?
Could it be because of the specs?
Or wait, no, maybe they'll issue a PR later. Before they do, however, here are the [confirmed] details of the Tecno WX4
Quick Details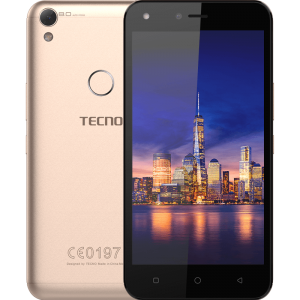 Network: 2G / 3G
Display: 5.0 inches, IPS display — (720 x 1280 px)
Software: Android v7.0 (Nougat)
Processor: 1.3GHz Quad-core CPU
Memory: 1GB RAM / 16GB ROM
Cameras: Front — 8MP (with soft flash) / Rear — 8MP (with dual LED flash)
Battery: 2800 mAh
Price: N30,000 – N40,000
Network and Software
With no 4G support in 2017 (!), I am starting to see why the Tecno WX4 was silently launched. I could be wrong though.
Could be wrong about the fact that it's because of the lack of LTE support that made the launch of the WX4 a silent one.
But, one thing I'm damn sure about is the fact that the device ships with dual SIM capabilities (don't they all?). And no, no hybrid SIM nonsense, the WX4 possesses two SIM slots and a dedicated memory vent slot.
Software-speaking, the device ships with Android's Nougat flavor (the latest aii?) but not Vanilla. You would be experiencing Nougat's features through Tecno's UI — HiOS.
Would there be software updates OTA?
Err… unlikely. You might be getting security patches and system optimization tweaks though, just don't expect to experience Android O on this device.
Next up…
Design and Display
Design-wise, this device is just the Camon CX Air, only less expensive (and less capable too). I mean, just look at it …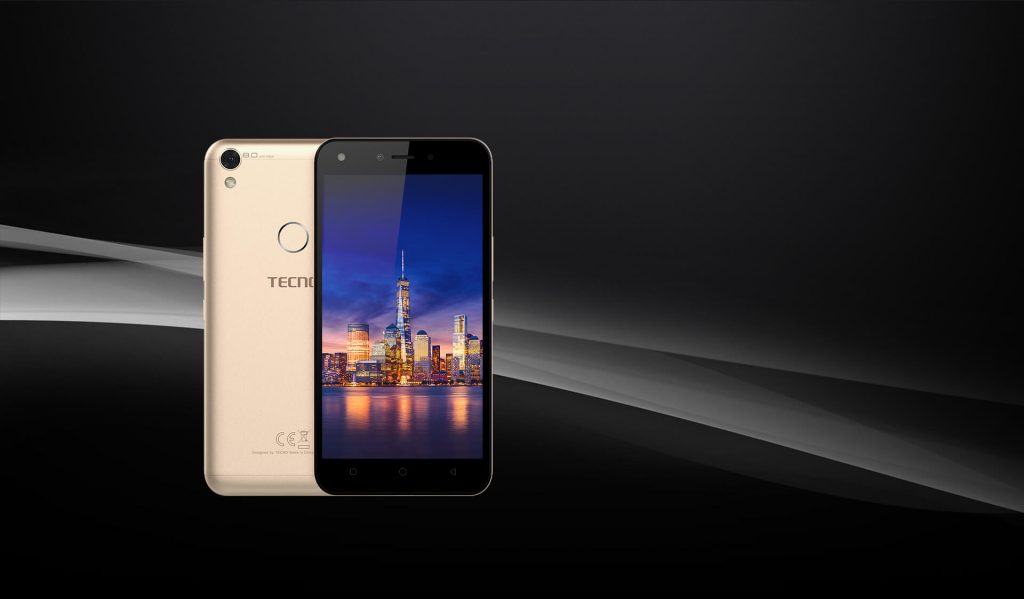 Oga's got 'em curves (like the CX).
Similar Antenna band placement (like the CX).
Identical camera and flashlight placement (like the CX).
Synonymous (to an extent) naming convention to the CX.
Only one thing …
It's not the CX.
Why?
For one, the display size of this baby is 5.0 inches and its 720 px at the shortest side.
For color selection options, you get to choose between Grey, Gold, Blue and …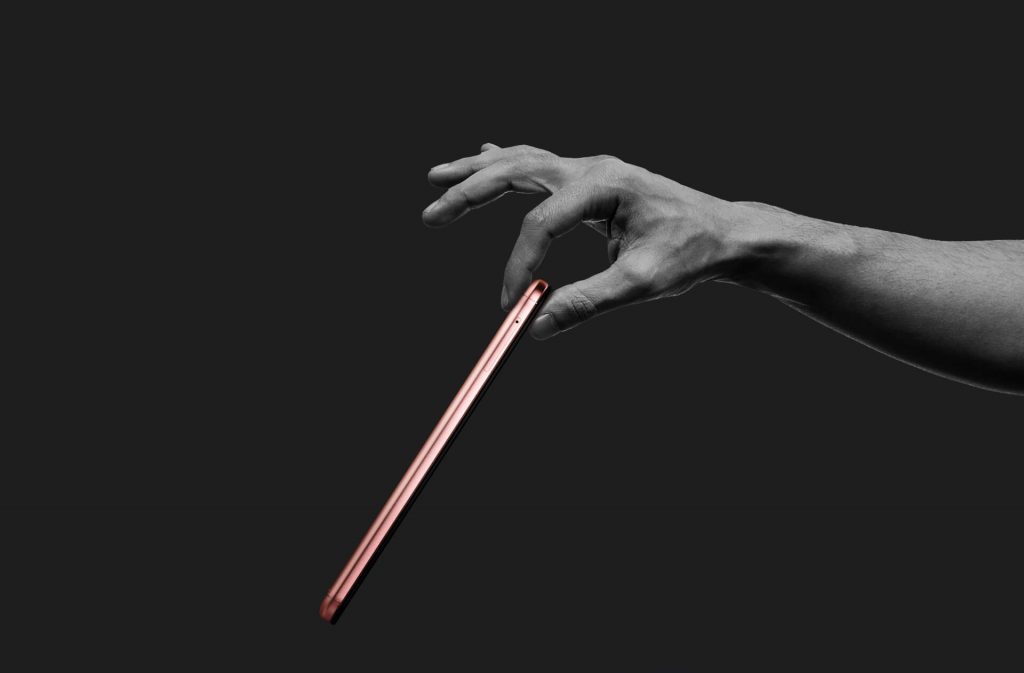 … that — Rose Gold.
Protection-wise, you'd have to purchase a tempered glass (separately) as the display (and entire device) would come naked. No 2.5D glass, no Gorilla. Glass.
Ok, the device is cute and all, what about performance?
Let's see …
Performance and Hardware
Can you guess the chipset manufacturer Tecno patronized for the WX4?
Too easy.
Anyways, the MediaTek chip is Quad-core SoC clocked at about 1.3GHz and this is supported by a RAM capacity of about… about… sh!t.
The RAM capacity is 1GB.
A gigabyte of RAM and 16GB of storage. 16GB that can be extended by means of an external microSD card (up to 32GB). Like I mentioned earlier, the external card has its dedicated slot on the device.
Cameras
The cameras on the Tecno WX4 would be modest, to say the least. Considering it's not the Camon (I've said this one too many times), you shouldn't be expecting a camera beast in this device.
In front, you have an 8MP lens which is accompanied by an LED flash for taking selfies in low light conditions, and at the back, another 8MP shooter but this time, with a dual-LED flash.
Battery
The battery is Li-Ion and is capped at 2800 mAh.
Will it suffice for a full day?
It should if you're not gaming, watching videos or browsing over 3G 24/7.
Noteworthy Mentions
Worthy of note is the fact that the WX4 has a fingerprint scanner on its back for easy securing and unlocking of your device.
Minus that, every other feature is identical to what you should expect from a low budget Android device in 2017.
Speaking of "budget", exactly how much does the device cost in Nigeria?
Let's see …
Tecno WX4 Price in Nigeria
As at the time of hitting publish on this article, the WX4 is absent from online stores. But if I were to guesstimate the price, I'd say you can pick this baby up for between N31k and N40k.
Don't take my word for it …
Tecno WX4 Full Device Specifications
In summary, these are the full specifications of the WX4.
Network and Software
| | |
| --- | --- |
| 2G | Yes |
| 3G | Yes |
| 4G | No |
| SIM | Dual SIM |
| Operating System | Android v7.0 (Nougat) |
Design and Display
| | |
| --- | --- |
| Dimensions | 143.1 x 71.2 x 8.5mm |
| Weight | – |
| Build | Metal Build |
| Colors | Anthracite Grey, Champagne Gold, Elegant Blue, Rose Gold |
| Display Size | 5.0 inches |
| Display Type | IPS |
| Display Resolution | 720 x 1280 px |
Performance and Hardware
| | |
| --- | --- |
| Processor Name | MediaTek |
| Processor Type | 1.3GHz Quad-core CPU |
| GPU | – |
| RAM | 1GB |
| Internal Memory | 16GB |
| SD Card Support | Yes (up to 32GB) |
Cameras
| | |
| --- | --- |
| Front Camera | 8MP (with soft flash) |
| Rear Camera | 8MP (with dual LED flash) |
Battery
| | |
| --- | --- |
| Battery Capacity | 2800 mAh |
| Type | Li-Ion |
| Fast Charging | – |
Connectivity and Multimedia
| | |
| --- | --- |
| Bluetooth | Yes |
| WiFi | Yes (802.11 b/g/n) |
| GPS | Yes |
| USB | microUSB v2.0 |
| OTG | Yes |
| Music Player | Yes |
| Video Player | Yes |
| FM Radio | Yes |
| Loudspeaker | Yes |
| Headphone Jack | Yes |
Other Features
Buy or Bye?
Should you drop money for the WX4?
Hmmm… Interesting Q.
How I see it is, if you are looking for a cute Android device under N40k that would not be your main driver if you are a power user, then, by all means, pick up the WX4.
If on the other hand, you're a "wizard" and multitask like a "mad man", my brother, this would be you if you pick this device up …
In general, though, the device's specs is fitting for its price.
More Devices