Almost a year after launching the Note 3, Infinix Mobility is back with the next note.
With the catch phrase "#takeCharge", Infinix wants you to level up your game with their new Note.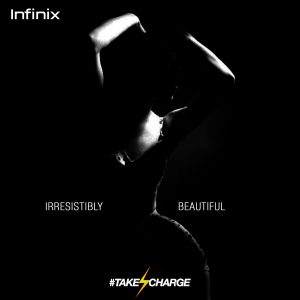 Launched on the 3rd of July 2017, the Infinix Note 4 is the successor to the highly sought after note 3 and this year, Infinix made some radical changes to the design of the new note.
I'm here with August and together, we'll run down the specifications of the Note 4.
Hey Y'all, August here.
Yep, there he is.
Let's get this 'run down' started!
Network & Software
After slamming Nigerians with Notes that do not support LTE, I'm glad to let you know that Infinix Mobility finally lives in a world where 4G is the standard.
Unlike last year's note whose base model came without 4G LTE support, all models of the Infinix Note 4 are LTE enabled out of the box.
Wait, Kay, would GLO's 4G work on this device?
Err … let me see … Nope! Yomi confirmed it, GLO will not work.
*sad face*
Abeg shift, like say e for actually fast.
Moving on …
Like you would expect, the new Note (like every other Infinix device before it) is dual SIM enabled and on purchasing this device, you would be running on the latest stable Android OS — Nougat — coupled with the latest Infinix Custom UI — XOS 2.3.
Summarily, here's what you get in this department;
2G: Yes
3G: Yes
4G: Yes
SIM: Dual SIM
Operating System: Android version 7 (Nougat)
Design & Display
Like I mentioned at the beginning of the article, Infinix totally revamped the externals of the Note 4. They went from this …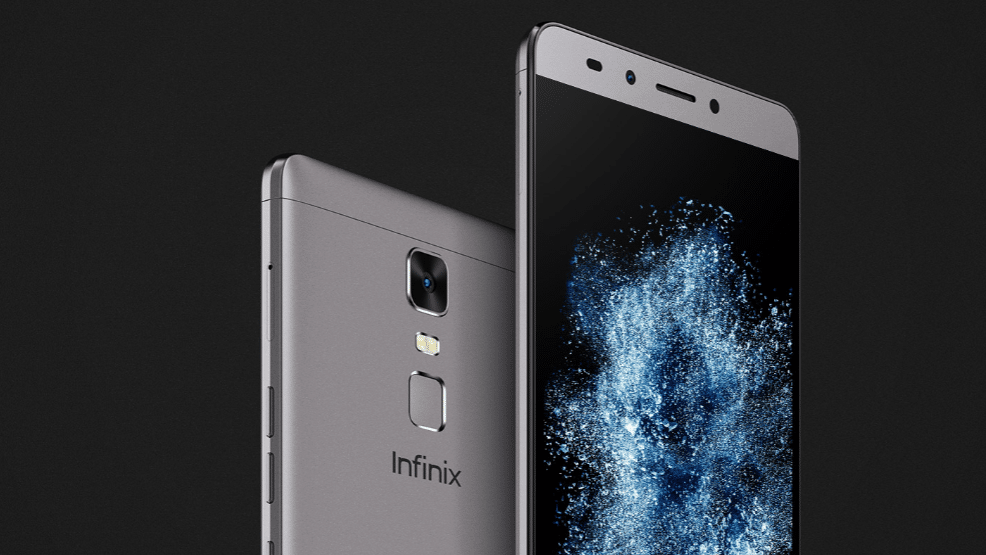 to this …
… and word is, it took them 6 months to design the new note.
Took them 6 months to design the Note 4 series. BMW (the car) inspired. Dope. #TakeCharge #Go4Note4 pic.twitter.com/z3ejP2KJ7o

— Chidi Okereke (@Chydee) July 3, 2017
At 8.4mm, the Note 4 has the same thickness as it's predecessor but it's a tad lighter.
The 'toning down' doesn't stop there though as Infinix dropped the display size from the massive 6.0 inches to a more reasonable 5.7 inches.
The reduction in screen size happened without tempering with the full HD resolution that made the Note 3 a joy to look at hence, the display of the new note would be more pixel-dense.
Kay! Y'aff come again o, which one is 'pixel-dense' again?
Ahn Ahn, August! Don't you know the meaning of pixel-dense?
Is it pixies that are dancing? You know, "pixie-dance"?
*facepalm*
*shines teeth*
By pixel-dense, I mean more pixels are packed on the Note 4's display compared to the Note 3. (386 PPI on the Note 4 vs 367 PPI on the previous note).
August, gerrit?
Yeah, man, I do now. But is it a good thing or a bad thing?
Ok, let me throw more light on that …
Generally, the higher the PPI, the better so, the Note 4's display would be far (but not too far) more vibrant than it's predecessor.
Summari…
Kay, wait, one more thing, what the hell is PPI?
Jesus Christ A.! Read about it here.
As I was saying, in summary, these are what you get in this department:
Dimensions: 159 x 78.8 x 8.4mm
Weight: 201g
Build: –
Colors: Champagne Gold, Milan Black, Ice Blue
Display Size: 5.7-inch display
Display Type: IPS LCD Touchscreen
Display Resolution: 1080 x 1920px — Full HD
Performance & Hardware
Generally, the note line-up of devices are not considered to be powerhouses. They are (in terms of performance), however, significantly much better than the Hot series. The Note 4 does not disappoint in this regard.
Featuring a 64bit MediaTek Octa-core CPU clocked at 1.3GHz, the Note 4 would not flinch at all in handling [most] smartphone tasks.
For fluid multitasking, Infinix snuck in the same 2 gigabytes of RAM found on the Note 3.
2GB RAM again?!
Na so we see am o.
Wait, are we not in 2017?!
We are supposed to…
What year was this device made?!
Guy abeg no dey shout! Fine, listen to this …
If the thought of purchasing a 2GB RAM device in 2017 irks you, you should know that there would be 2 variants of the Note 4 released into the market. One with 2 gigabytes of RAM and another with 3GB.
For internal storage, the 2GB version has just 16GB on board whil…
16GB?!
Hey, just shut up! No be me be Infinix.
Yes, as I was saying, the 2GB RAM variant features 16GB onboard storage, while for the 3GB RAM variant, you get 32GB.
Both versions can be expanded with a microSD card so if you know you'd be needing more storage space, get a quality one.
Here's what we've talked about so far:
Processor Name: Mediatek MT6753
Processor Type: 64bit 1.3GHz Octa-core CPU
GPU: Mali-T720
RAM: 2GB/3GB
Internal Memory: 16GB/32GB
SD Card Support: Yes, up to 128GB
Camera
You were not expecting Camon CX or S2 Pro level performance in this department were you?
The Note 4's cameras are not as good as those devices, but they are markedly better than those on the Note 3.
For taking selfies, Infinix embedded an 8MP camera in front of the device. The camera is supported by an L.E.D flash which lights up the environment when you're taking selfies under low light conditions.
The primary shooter on the Note 4 is a 13MP lens capable of shooting 1080p videos at 30fps. Directly beneath the camera is a dual LED flash for lighting.
Next up …
Wait, Kay, you don't want me to talk?
No!
You are a very wicked person.
Mtcheeew.
Front Camera: 8MP
Rear Camera: 13MP
Battery
Battery performance was what made the first Note (the Hot Note) a success and the Note 4 doesn't disappoint in this regard.
Featuring a non-removable Li-Po battery with a capacity about 200 mAh less than what you get on the Note 3 (4,500 mAh), the new Note promises to hold up for up to 2 days on a single [full] charge.
With a battery that large, it would take ages to fill up using conventional USB chargers, but you need not worry as the charger coupled with the device can deliver up to 18W while charging (most normal charging wattage is 10W).
Battery Capacity: 4300 mAh
Type: Li-Po
Fast Charging: 2A–9V (18W)
Other miscellaneous features of the Note 4 are highlighted below …
Connectivity & Multimedia
Bluetooth: Yes — v4.2
WiFi: Yes — 802.11 a/b/g/n
GPS: Yes
USB: microUSB 2.0
Music Player: Yes
Video Player: Yes
FM Radio: Yes
Loudspeaker: Yes
Headphone Jack: Yes
Other Features
Fingerprint Scanner: Yes — On home button
Infinix Note 4 Price In Nigeria
| Store/Model | Price |
| --- | --- |
| Starting Price | From ₦51,500 |
| X572 (2GB RAM) | From ₦51,500 |
| X572 (3GB RAM) | From ₦59,000 |
Conclusively, here are the key details of the Infinix Note 4
Network: 2G / 3G / 4G — Dual SIM
Display: 5.7-inch display — 1080p (FHD)
Software: Android version 7 (Nougat)
Processor: 1.3Ghz Octa-core CPU — MediaTek MT6753
Memory: 2GB/3GB RAM / 16GB/32GB ROM (with SD card support)
Cameras: Back — 13MP (with dual LED Flash) / Front — 8MP (with LED flash)
Battery: 4300 mAh
Misc: Fingerprint scanner (on home button), XOS
Price: From ₦53,000
Err … can I talk now?
Yes? What do you have to say?
You did not mention the X-pen.
Oh, that!
Infinix actually released 3 Note 4(s) two of which I have discussed here. The final one is known as the Note 4 Pro (surprise!) and that's the version that ships with the X-pen. An article on the Note 4 Pro would go live soon. Read about the Infinix Note 4 Pro here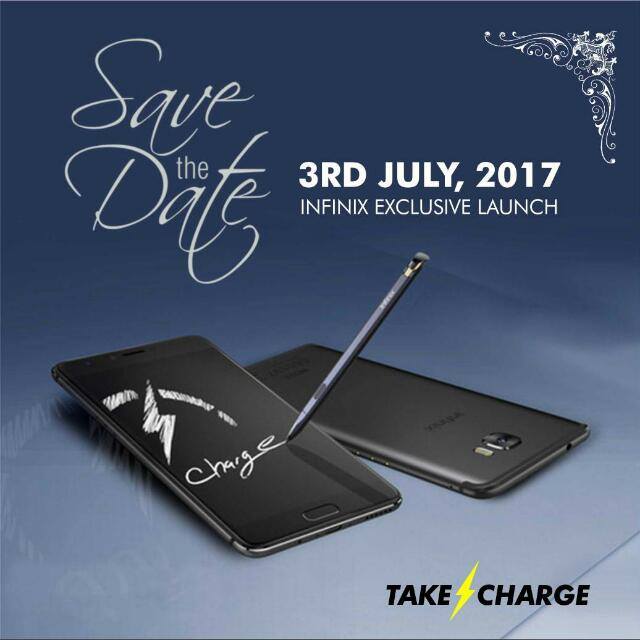 See? I've helped your life now o.
Tah! Something that I would have remembered on my own.
Chai! Kay, you're ungrateful. I will go'an start my own blog!
*grins*
So, there you have it. What do you think about the new Note?
More Devices