In a bid to sway you over to purchasing a device for your little one, Tecno recently launched a new droidpad in their tablet lineup.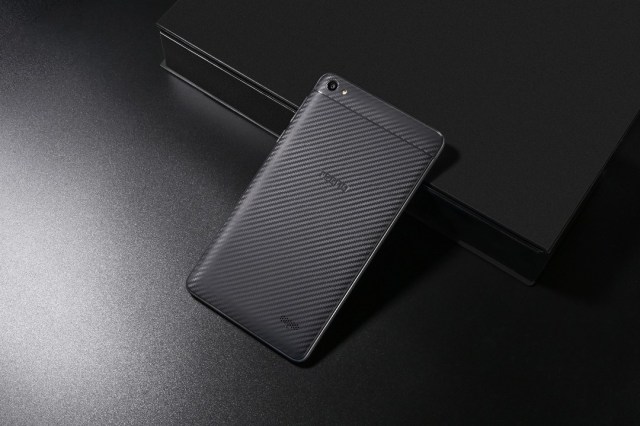 Retailing for well under ₦40,000, the Tecno Droipad 7D should be on your shopping list if you are out shopping for a capable cheap tablet in Nigeria that would hold out just fine for casual digital consumption.
Briefly, these are the most important features under the hood of the Droipad 7D
Quick Details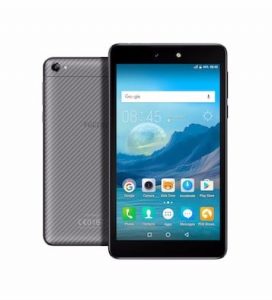 Network: 2G // 3G
Display: 7-inch touchscreen display
Software: Android version 7.0 (Nougat)
Processor: 1.3GHz Quad-core Processor
Memory: 1GB RAM // 16GB ROM
Cameras: Rear — 5 MP w/ flash // Front — 2MP w/ flash
Battery: 3000 mAh
Price: ₦30,000 – ₦40,000 (See the lowest price)
Now, more details.
I am here with August and together, we'll run through the details of the new device.
Hi! I'm August, people!
Yeah, right! I already told them that!
Tecno Droipad 7D Specs Details
I don't want to begin with the fact that the "nomenclature department" over at Tecno's HQ is more confused than … than … I don't want to call names.
Just know that this new tablet should not be confused with the other Tecno tablet launched a few months back (the 7E). Both are entirely different devices.
Let's go over the details of this device and you'd see why.
Network & Software
It's a tablet, but unlike the pioneering tablets of this world, this one has more connectivity options apart from WiFi. Hence, the 7D could also double as a phone.
C'mon Kay, just say it's a phablet. Say it.
Ok fine, it's a Phablet.

You happy now?
*grins*
Good.
Shipping with support for both 2G and 3G networks you can conveniently throw 2 SIM cards into this device and use it like you would with a phone.
See? Phablet.
Abeg shift.
Moving on, if you get this device in 2017, you'd be delighted to find out that you'd be running on an Android OS that is still relevant in 2017 (Android Nougat).
In summary, these are what you get from this department
2G: Yes
3G: Yes
4G: No
SIM: Dual SIM
Operating System: Android v7.0 (Nougat)
Oh sh!t! No 4G?
I don't understand, are you blind?

Yes, mofo! No 4G!
Next Up …
Design & Display
It's a tablet, so …
Phablet, Kay, Phablet!
I go break your head o?
… yeah, it's a tablet …
Pha…
*stern look*
Ok, sorry, sorry, sorry.
As I was saying, this thing's a phablet, so, like you would expect, it's incredibly huge.
With a display size of 7 inches, the 7D features a (rather appalling) low res display of 600 x 1024 pixels.
Pixies? Like, like, Pixie dust?
Shut up A, they get it.
But I don't
Just shut up!
The entire body of this device is made of plastic and at the moment, only a gray colored option can be picked up online (and offline I think).
Dimensions: Height — 190.5mm // Width — 110.78mm // Thickness — 8.5mm
Weight: ??
Build: Plastic
Colors: Gray
Display Size: 7 inches
Display Type: IPS Touch Display
Display Resolution: 600 x 1024 pixels
Performance & Hardware
Performance-wise, the device is powered by an inexpensive Quad-core Mediatek CPU which is clocked at just under 1.3GHz.
To handle multitasking, Tecno slid in (just) 1GB of RAM. For storing files, you'd have an abundant 16GB of internal storage.
16GB not enough for you?
Well, you can extend the memory of the device thanks to the support of a micro SD card.
Processor Name: Mediatek MT8321D
Processor Type: 1.3GHz Quad-core CPU
GPU: ??
RAM: 1GB
Internal Memory: 16GB
SD Card Support: Yes (up to 256GB)
August, any thoughts before we proceed to the next section?
Don't disturb me.
*Mtcheew*
Moving on …
Camera
Ok, I'm pretty damn sure that your expectations here would not be high.
Well, don't let it be, otherwise, you'd be immensely disappointed.
Here's why …
For taking quick shots, Tecno embedded a modest 5MP lens at the back of the device and for selfies, an even more humble 2MP.
Front Camera: 2MP (with LED flash)
Rear Camera: 5MP (with LED flash)
Battery
Every single feature looked at so far on this device have been just (a little below) average and the battery of the tablet continues the streak.
For powering the tablet, a 3000 mAh battery is all the 7D ships with.
Battery Capacity: 3000 mAh
Type: Lithium Ion (Li-Ion)
Fast Charging: No
August? Thoughts?
August.
August!
August!!
*walks out*
Anyways, Other features of the 7D include the following …
Connectivity & Multimedia
Bluetooth: Yes
WiFi: Yes
GPS: Yes
USB: microUSB 2.0
Music Player: Yes
Video Player: Yes
FM Radio: Yes
Loudspeaker: Yes
Headphone Jack: Yes
Other Features
Fingerprint Scanner: No
Kid Zone App.
Want to get the device?
Here …
More Devices